Paulo Parente has some big news about DUST – back for 2016 with a new name unveiled at GAMA: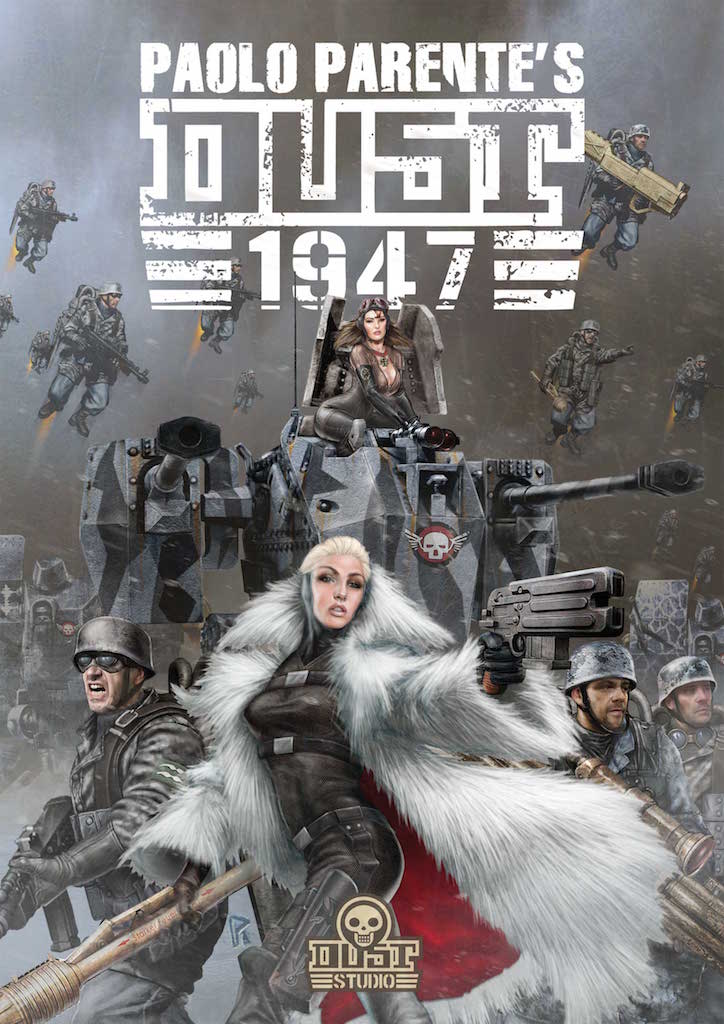 Here's the press release from DUST:
Dust Studio is attending the GAMA trade show 2016, from Monday 14th to Friday 18th, March 2016.

It is the occasion for the Studio to properly introduce our products to the distributors and retailers attending this convention. New products, new books, new accessories will be previewed there for the first time under the brand "Paolo Parente's Dust 1947".

This new brand allows Dust Studio to start fresh after a couple rocky years through which the community of gamers and retailers have supported us faithfully, knowing we are thriving to produce the best miniatures along with the most flexible play strategy game available to suit a variety of ages and experiences.

We are excited to see you there !
You can follow all the recent DUST news here:
If you recall, DUST had a partnership several years back with FFG. The company moved onto work with New Zealand based Battlefront, and had a somewhat rocky couple of years.  Now they are reemerging with a new brand name.  We have always been impressed with the characterful miniatures and the "wierd world 2" setting of DUST, perhaps the best incarnation of the genre.  The above pictures give you a good idea of the quality and creativeness of the miniatures themselves – all sold in both primed and fully pre-painted versions.
~What do you think of DUST's past, present and potential future?
 (Article has been updated)