As the Nighthaunt army rolls out, prepping for the Soul Wars (and Age of Sigmar 2.0) we've got a look at three of their new units, including two powerful characters and a unit of ghosts that will put an end to your foes.
Following in the wake of all the Soul Wars news, we've got a closer look at the rules and units of the new spectral army. The Nighthaunts are quickly shaping up to be one of my favorite new lines. Their models, clearly inspired by the Knight of Shrouds–which makes me wonder if we'll see new armies based on the other Heralds from Malign Portents. But for now, let's take a look at the new Nighthaunts.
via Warhammer Community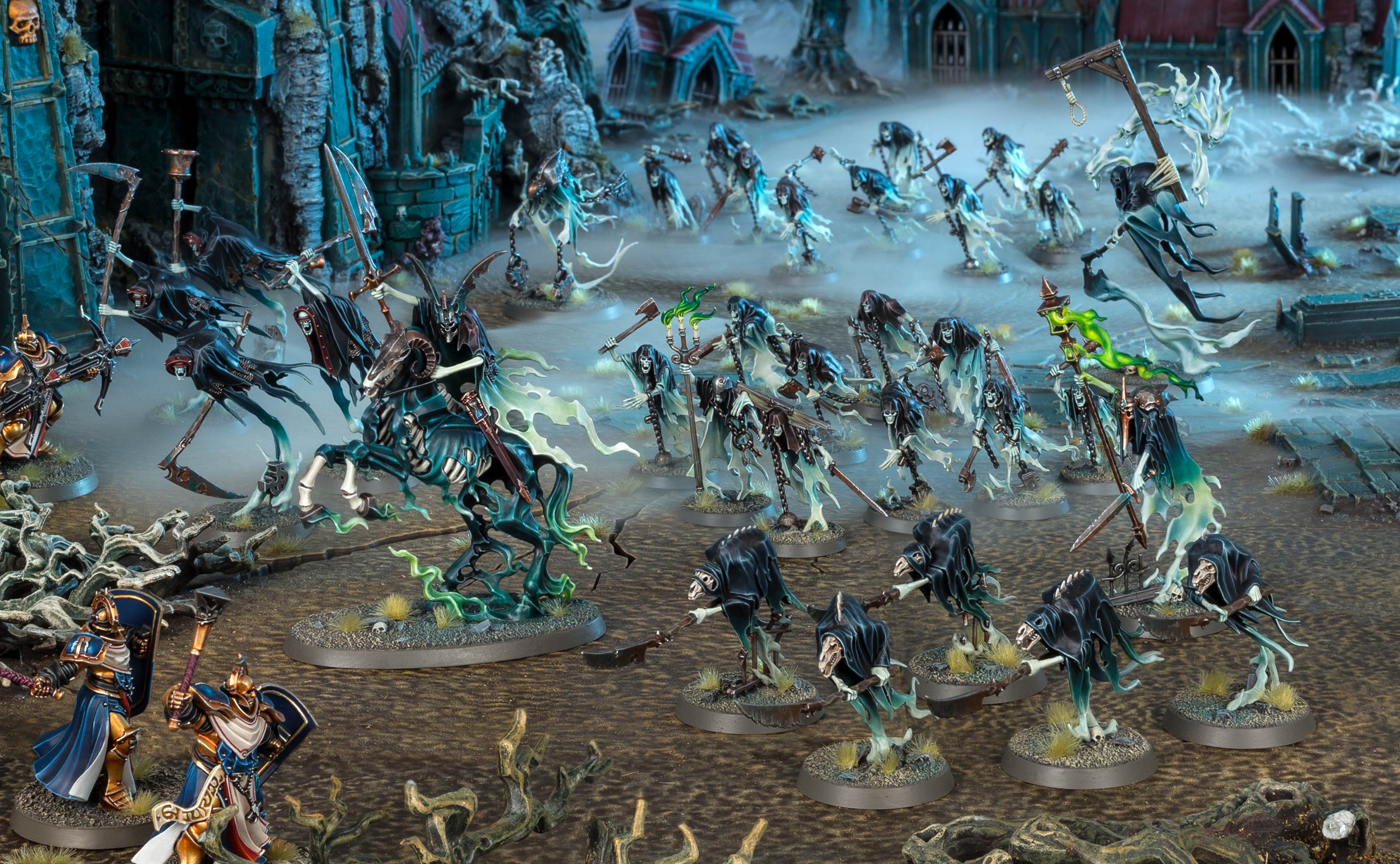 A new era is beginning for the Nighthaunt, as they're developed into a fully fledged faction of their own, with a host of new units, new lore, and more. Soul Wars is the beginning of a new chapter for these malevolent spirits and contains a taste of the exciting new possibilities the army offers.
There are three units on display: the Guardian of Souls, Lord Executioner, and Chainrasp Horde.
The Guardian of Souls is a support character, who has an aura that increases friendly Nighthaunts' wound rolls by one, and a spell that allows you to heal (summonable) units, even returning slain models to the battlefield.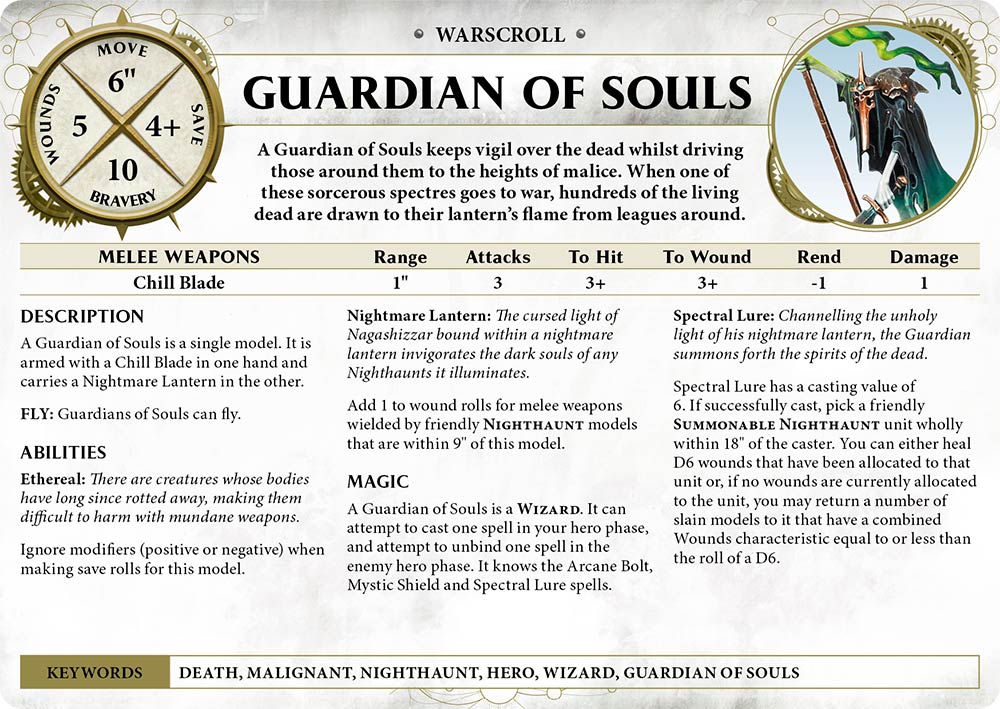 A solid (well, spectral) buoy for your forces, keeping the fight going your way while you throw the inevitable numberless dead at them.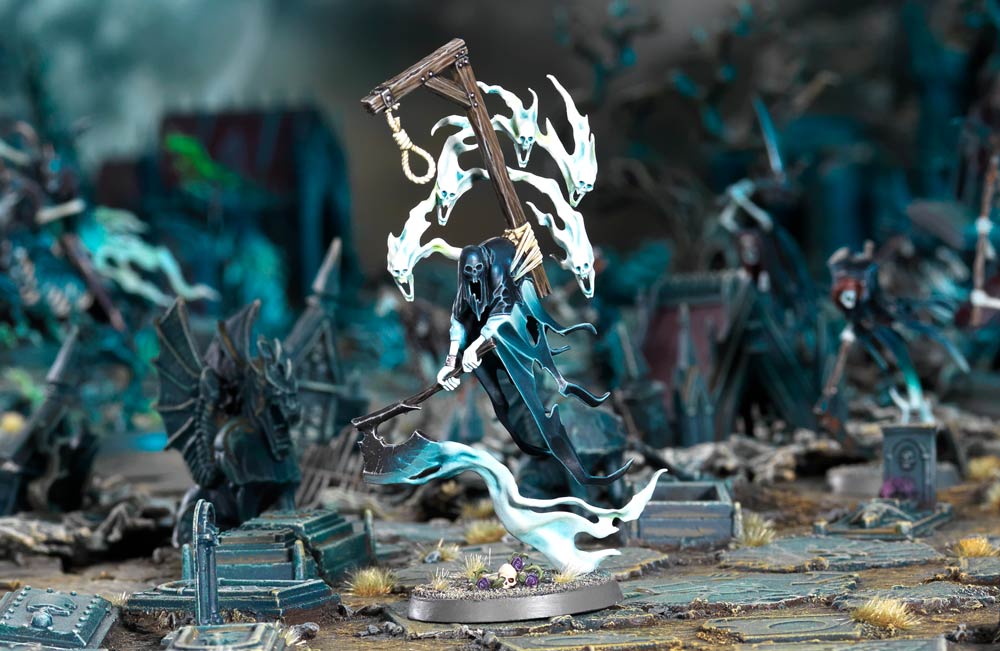 The Lord Executioner pairs extremely well with the Guardian of Souls. Wielding a Decapitating Greataxe–which deals 2 extra damage whenever you roll a wound of 6+, benefitting from the Guardian of Souls' Nightmare Lantern–and with an ability that debuffs enemy Heroes, you'll be able to use them to make sure your army is fighting on your terms.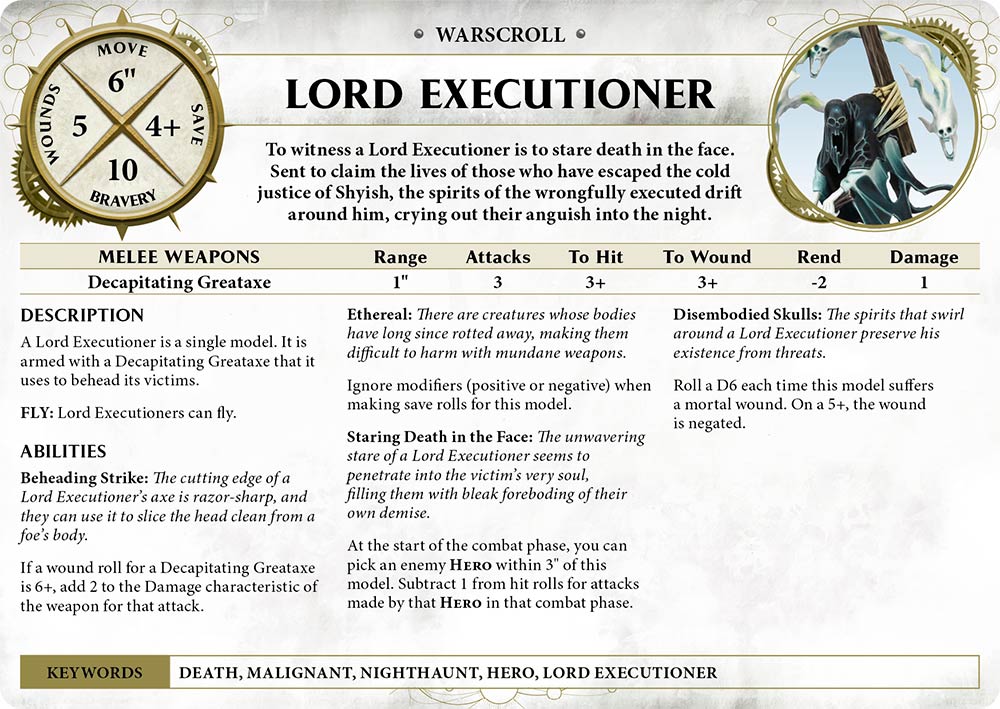 And backing all of this up we find the ghostly infantry of the Chainrasp Hordes.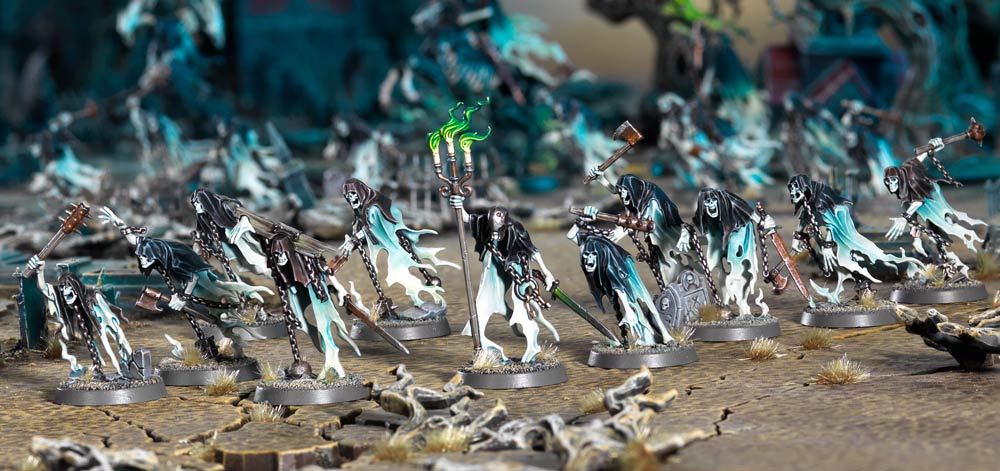 These ghosts are numerous–their biggest strength if their limitless unit size, which allows them to benefit from the horde rules in them. They can reroll wound rolls of 1 while above 10 models, and have a bravery of 10 when they've got their leader, so they can be potentially very resilient. Especially if backed up by a Guardian of Souls.
So there you have it. Some of the new Nighthaunts that we'll see come Soul Wars day.
What do you think of these Ghostly new units?