Check out this week's hottest board games and take a detailed look at Reef.
The Weekly Board Games Top 10
"The Hotness" on BoardGameGeek is a list of the currently most popular games, as based on views. This week brings us these winners:
Welcome To…, Gloomhaven, Coimbra and Terraforming Mars all have maintained their position for 2 weeks (at least for the 2 weeks we've been counting). Tang Garden has moved down 4 places, from 5th to 9th. and Reef has moved up 2 places from last week. Lowlands, Holding On, Raccoon Tycoon and Arkham Horror: The Card Game all appear on the list this week, having not appeared at all last week.
Since it has gained some popularity from last week, today we'll be focusing on:
Reef
Reef is a pattern building strategy game and the latest game from Next Move Games, the company which brought you Azul.
Each player controls a reef trying to grow the most diverse and beautiful reef by carefully selecting which cards to choose and to play.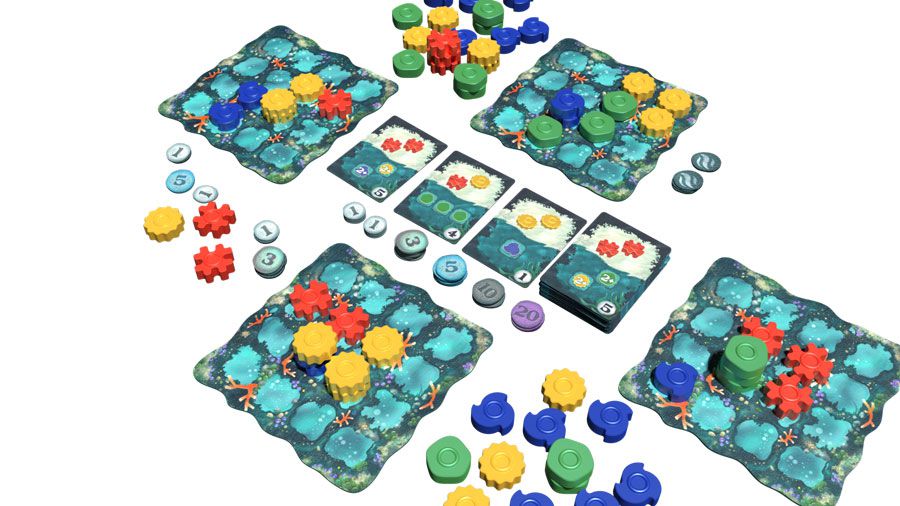 On each player's turn they can draw a card from the reef cards in the center of the table, gaining the card into their hand.
Instead of drawing, players can play a card from their hand. Playing a card has two effects.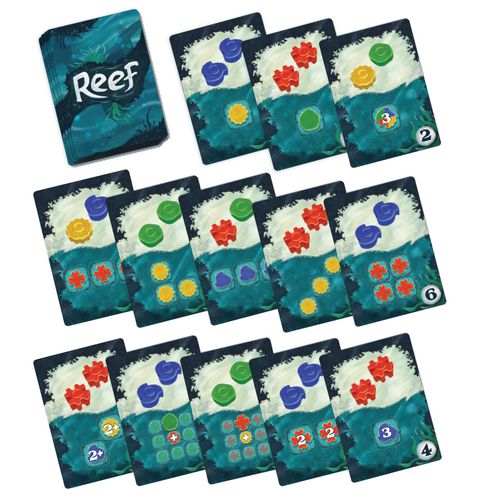 The top half of the card shows which pieces of coral the player takes from the supply and places on their reef. There are no limitations to how coral can be placed, but as soon as it is placed, it can not be moved. Coral can also be stacked. The bottom half of the card shows which patterns of coral the player can score on. If the player's reef contains that pattern of coral, they gain the listed number of points for each instance of that pattern.
The game continues until one of the supply of colored coral is emptied. Then players count their points and whichever player has the most points wins!
From Next Move Games

Reef –

$39.99

– Available Now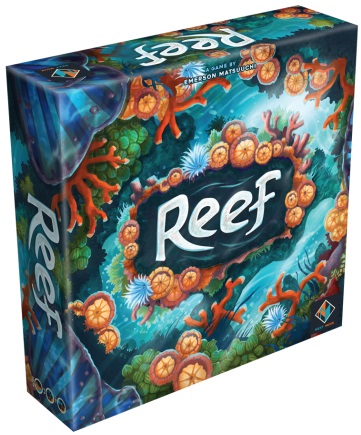 REEF was created by acclaimed designer Emerson Matsuuchi – best known for designing the Century series. During the game, players serve as the reef itself, alternating turns carefully selecting which colors and patterns in which to grow and expand – the more beautiful the reef, the more points they will score!
2 – 4 Players
30 – 45 Minutes
Ages 8+
~Happy gaming!