It's the weekly Rumor Engine from Games Workshop and it looks like they certainly have a handle on things.
The Games Workshop Rumor Engine is back with a new teaser and this image is quite gripping – take a look for yourself:
"You know the drill, folks – we give you a sneak peek at an upcoming release, and you get to wildly speculate about what it is. Ready?"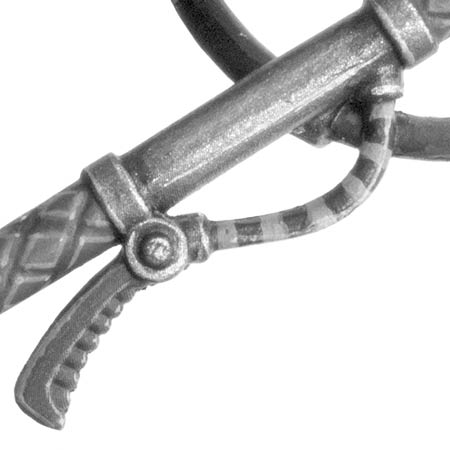 So what the heck are we looking at? Clearly this is some type of handle with a trigger/grip. That trigger/grip is connected via cable to another part of the shaft of this device and it looks like it's another part of a grip or something textured. It's also got another bit of cable or piping on the opposite side. Is this some type of double-handle object? Or maybe some strange type of pneumatic tool. Like a drill or something. In fact, I'm getting an industrial vibe from this.
I think we can probably rule out anything from Age of Sigmar – this time around. So if we're going with a 40k teaser, what factions would fit?
Ad-Mech – They certainly are "Industrial" and if that's some type of hazard line cable that would fit.
Orks – They would be a good teaser and they have weapons that use similar handles – but it looks a tad too clean. Not enough random doodads or jagged bits.
Astra Militarum – Eh, I think that would be a stretch.
Genestealer Cult – Well now, that could be a winner! Industrial tools with extra handles and they literally use drills. Plus – they are a fan of the Hazard Stripe look:
Oh and we know they are in the works. Plus we never got that Abberant box – and we know they are getting new models. Maybe they are getting some new options as well.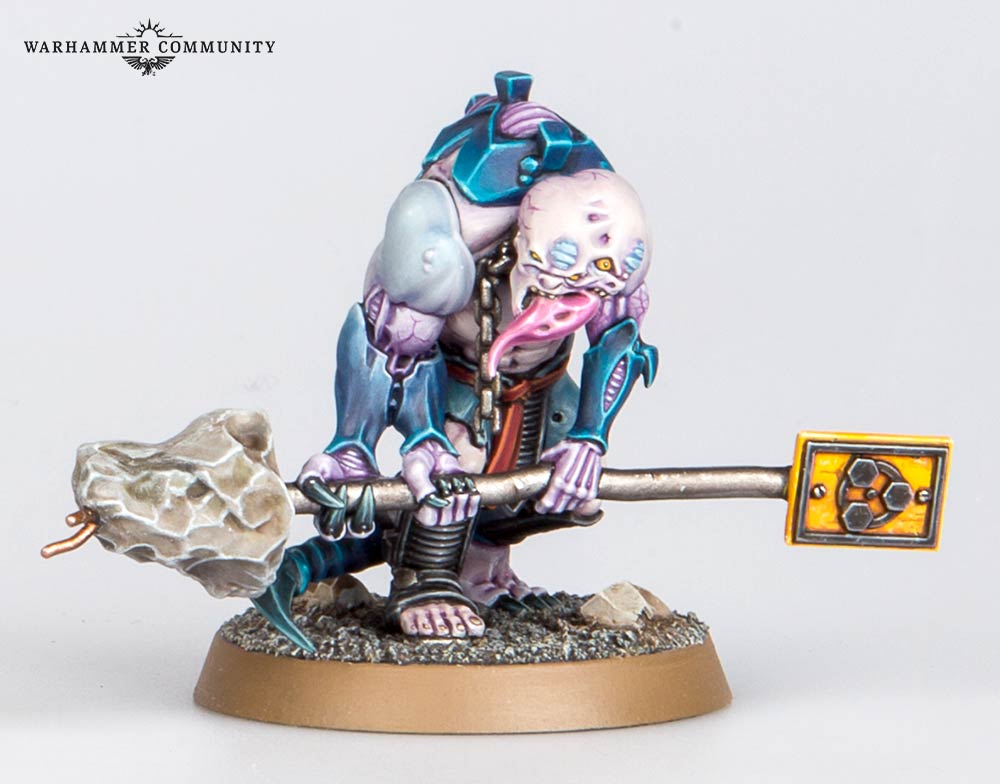 Bah – it's probably Dark Mechanicus, amirite?!
Take you best guess and let us know what you think in the comments below!