Check out this week's hottest board games and take a detailed look at Cthulhu: Death May Die.
The Weekly Board Games Top 10
"The Hotness" on BoardGameGeek is a list of the currently most popular games, as based on views. This week brings us these winners:
A lot of updated games on this week's Hotness. Eclipse: Second Dawn is an updated version of the original. Azul: Stained Glass is a re-implementation of Azul, which also made out list this week. Founders of Gloomhaven and Thunderstone Quest also both revision of their predecessors.
Rather then delve into a revamp of an already released game, let's take a look at the latest in the world of the Cthulhu mythos, Cthulhu: Death May Die.
Cthulhu: Death May Die
If you come to Bell of Lost Souls, I'm going to assume you're familiar with our sleepy god, Cthulhu and his friends. To that point, the whole maddening pantheon has had a number of games featuring their likeness. In most of these games, you play an investigator attempting to fend off the madness long enough to save the world. Not here.
In Death May Die, you embrace the madness.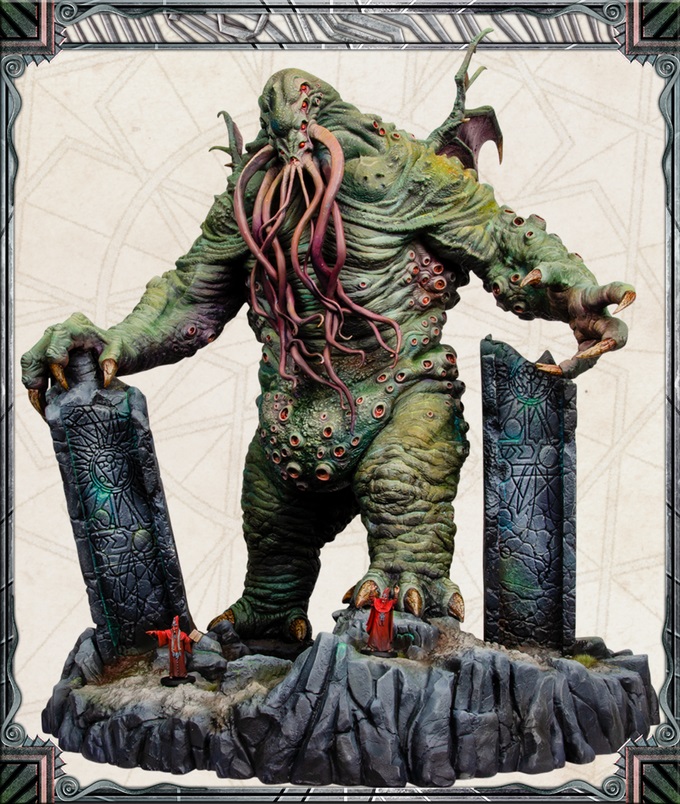 Death May Die is a cooperative game where players are working to prevent the end of the world. No biggie.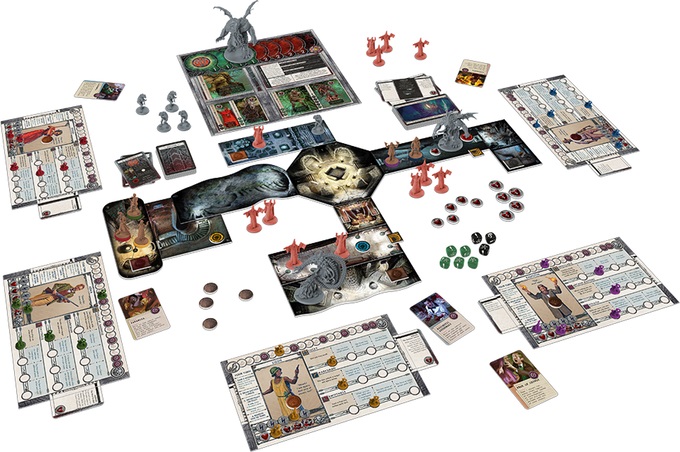 Rather than in other similarly themed games, in Death May Die, players use the madness inflicted upon them to their advantage. Attempting to keep ahold them themselves long enough to disrupt the cult's rituals to make the great old ones vulnerable to attack.

I wanted to pick and choose specific miniatures to feature here, but I couldn't bring myself to pick just a few. These models are outstanding! So much detail and grotesque forms! I love it!
The game features madness effects that each player begins the game with. As the game progresses, players can choose to fight off their madness or embrace it, which strengthens their powers but brings them closer to losing their minds completely.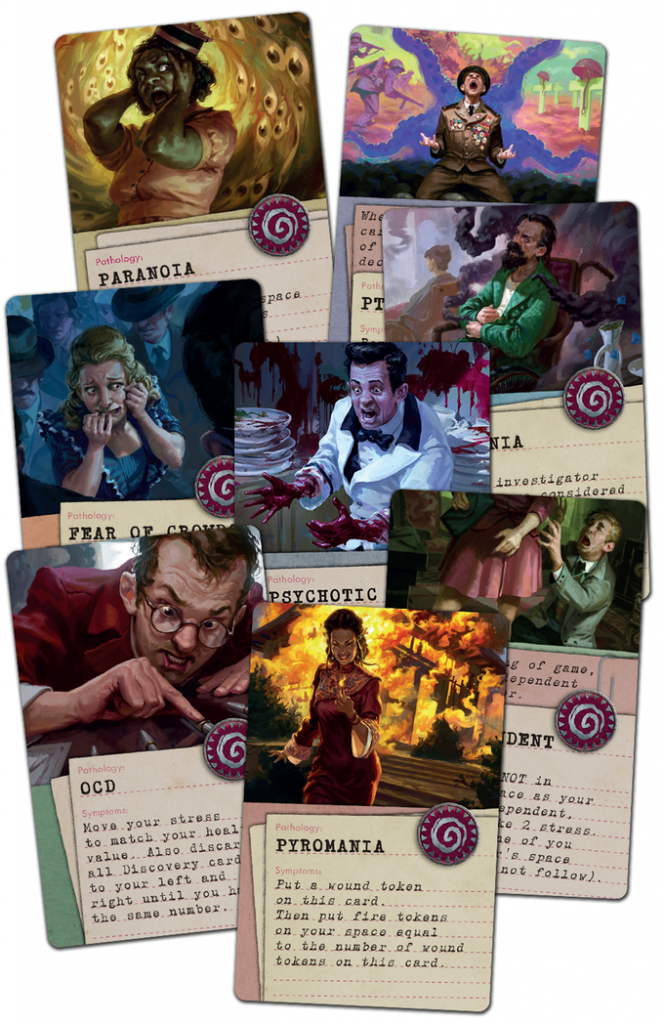 To keep gameplay fresh with each play through, each elder god comes with their own module which can be combined with others to make dozens of unique experiences based on which old ones the players will be facing.
Each session will come with various upgrades, items and companions to assist the players. And while their goals may seems naught but impossible, the impossible is what will be required of them.
From CMON Games

The Elder Ones are being summoned. Face the monsters and embrace your insanity so you may disrupt the ritual long enough to kill them!

Cthulhu: Death May Die is a cooperative board game for 1 to 5 players willing to take on the Cthulhu mythos like never before! Cultists are summoning one of the Elder Ones to consume our world, and it is up to the ragtag group of investigators to face the nightmarish forces and disrupt the ritual long enough to make the Elder One vulnerable. And then kill it dead.
CONTENTS:

45 Highly-Detailed Plastic Figures
17 Terrain Tiles
30 Plastic Tentacle Tokens
8 Custom Dice
5 Counter Bases
10 Investigator Dashboards
186 Cards
120 Tokens
1 Rulebook