The next expansion for Mansions of Madness has been announced and it's going to test the investigators in new ways. Who can you really trust in Horrific Journeys?
Mansions of Madness Second Edition changed the game by going hybrid with a new digital element. If you haven't played it yet, the game does a really fantastic job of blending both the physical elements of the game with the digital app. You really can't have one without the other and that's part of the fun of the game.
Along the way the game has had 3 expansions so far. Horrific Journeys marks the 4th expansion and it's quite large. It's also experimenting with some of the group dynamics between the players of the game by introducing saboteurs. That's right, you're not just going to be fighting against the enemies from beyond, you're going to be dealing with players who are working against you.
Evil haunts strange, far-flung places in Horrific Journeys, the newest expansion for Mansions of Madness! Reality has begun to deteriorate in the New England countryside, danger rains from the skies, and even the seas are not safe as evil emerges from the depths. In the countryside, a speeding train desperately flees from a threat that defies all laws of reality. In the clouds, a dirigible's voyage is interrupted by a vicious murder as a storm rolls in. And on the waves, a luxury ocean liner has been sabotaged by some madman planting explosives to sink the vessel.

Fantasy Flight Games is proud to announce Horrific Journeys— whichyou can pre-order at your local retailer or online through our website today!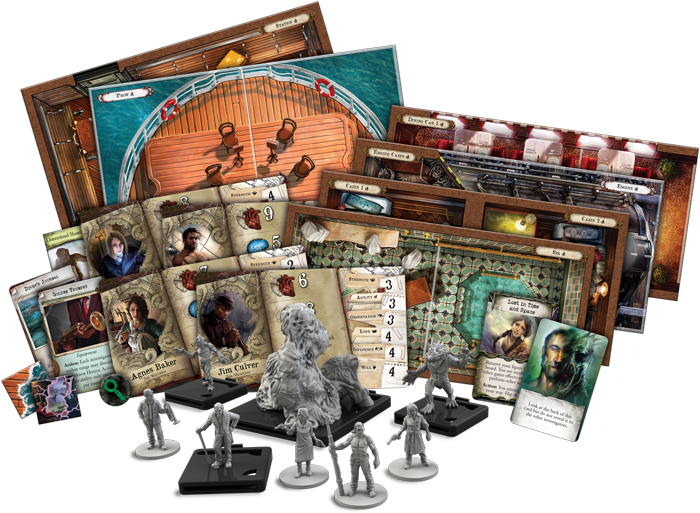 Before we get into the different scenarios, let's meet the new investigators. There are 4 new faces that are included in the expansion: Trish Scarborough, Agnes Baker, Silas Marsh and Jim Culver.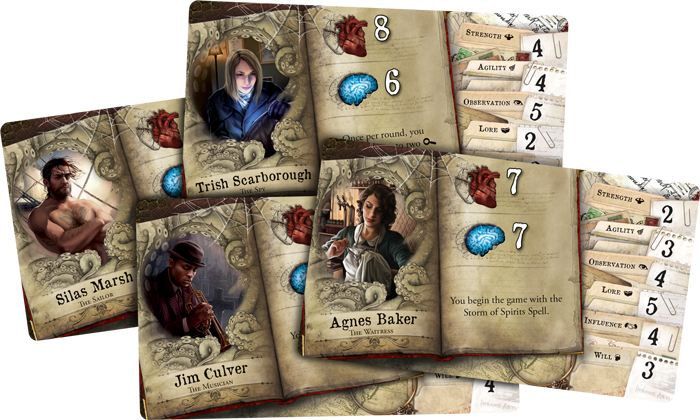 Each of these characters brings a new unique ability to the mix. For example Agnes Baker gets to start the game with her own signature spell. You'll get new miniatures, player cards, and a slice of each of their back stories so you can better understand what is driving them in their fight against the unknowable.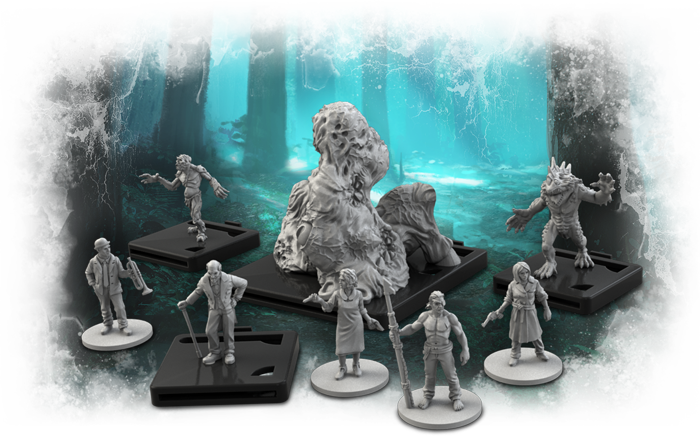 Three New Scenarios
Also included are three scenarios for you to explore. The first one takes place on train – in 10:50 to Arkham, your investigators and a colleague named Harriet are traveling through the country side. However, Harriet goes missing and you know it's no accident. You and your enemies are on the same train – but who's going to find who first?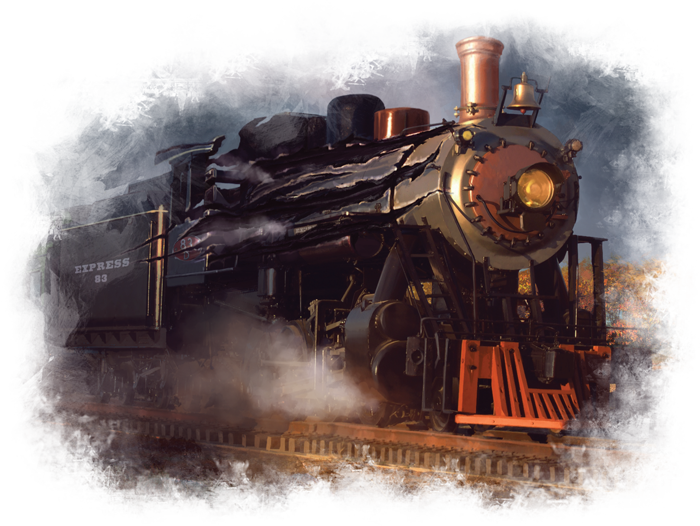 The next scenario takes place inside a dirigible airship! In Murder on the Stargazer Majestic, a scream echos in the gondola as a passenger has been murdered – at the same time lightning cracks in the sky and rain starts to fall violently on the ship. Could these things be connected? One thing is for sure: dark forces are at work and you're trapped on this airship with them!
The final scenario, Hidden Depths, is hosted on a the deck of the RMS Morgana. Strange happenings have surrounded this ship and the players have been hired to investigate. However, not everything is as it appears because this scenario introduces a new mechanic to the game called "agendas" – these are the hidden allegiances of each player. When you play with 3 or more players, each player gets one of these new agenda cards which remain hidden from the other players.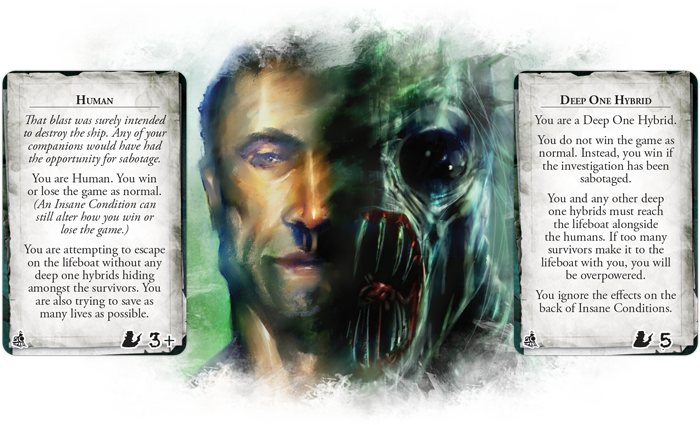 You might end up as a regular human just trying to get to a lifeboat along with everyone else or you might end up as a Deep One Hybrid who is trying to keep their people's secret safe from the rest of the world. Either way, the agendas work with the Insane conditions to sow seeds of distrust among the players. If you're not paranoid yet, you will be once you start playing this game!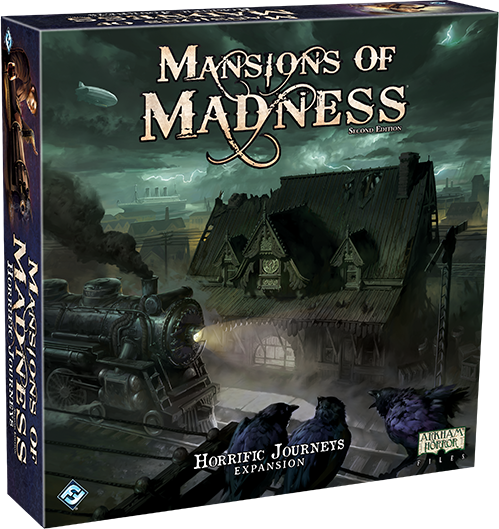 In the skies above the Atlantic, a dirigible's peaceful journey is interrupted by a bloody act of revenge and an oncoming storm. On the sea far below, a treacherous saboteur plants the explosives that will sink a ship. In the New England countryside, a train billows black smoke, desperately fleeing an unimaginable threat.

Horrific Journeys is a deluxe expansion for Mansions of Madness which unlocks three thrilling scenarios that take four new investigators far from Arkham, solving mysteries aboard a bustling transatlantic airship, a luxury ocean liner, and a scenic countryside train. With new map tiles, puzzles, monsters, and mythos events, these brave men and women must contend with hideous amphibian monstrocities and interdimensional creatures tearing holes in the fabric of reality all with the knowledge that one wrong move can destroy the very vessels they are trying to protect! In order to arrive at their destinations, the investigator of Arkham must first survive their journey!
Horrific Journeys is available for Pre-Order now!