Roller derby is a growing sport the world over. Today we look at one board game which helped bring roller derby to the tabletop masses.
I'm going to go out on a limb and assume you have never heard of roller derby, or you assume it is something like this.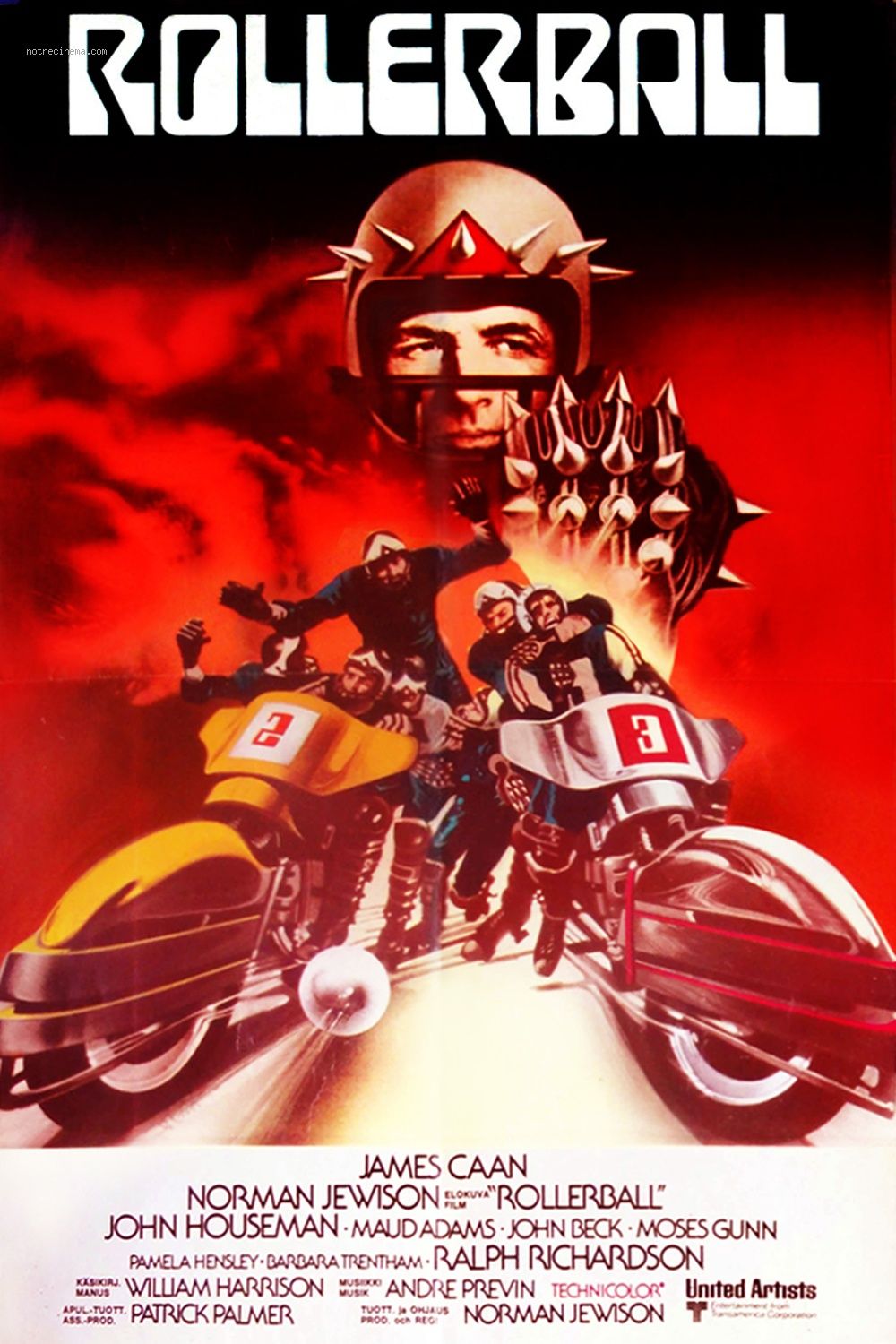 Unfortunately, not the case. But we are working on introducing crocodile pits into the next rules update
Aside from bringing you the latest in board gaming news, in my spare time I play a lot of roller derby. I'm a referee for my local league and I play as often as I can as well.  And since I'm currently sitting here icing my back after having played and gotten beaten up pretty badly last Saturday, I thought this would be a good time to look at one of the many roller derby board games floating around out there, namely Impact City Roller Derby.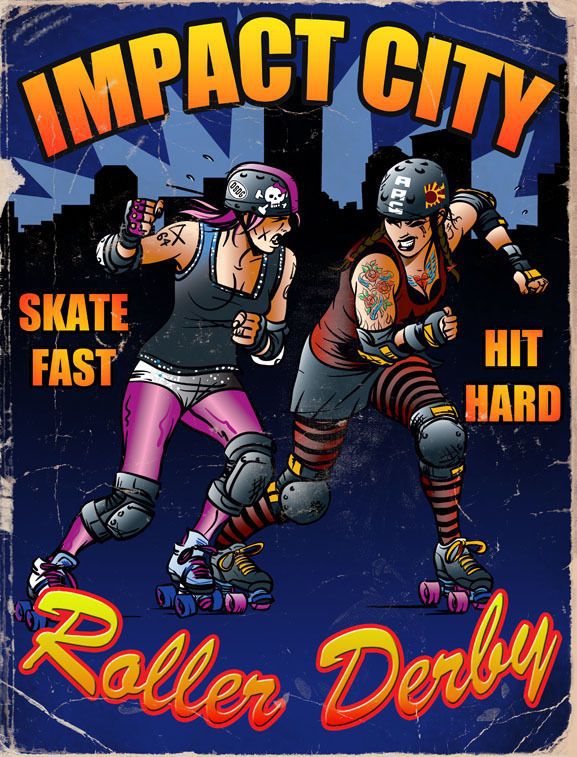 But first…
What Even is Roller Derby?
Roller Derby in its basic form started back in the 1930's and gained popularity during the 40's. However, a few decades later interest waned and the sport died.
However, roller derby found a revival in 2001 with Texas Roller Derby (TXRD) and they modified the rules fairly significantly from the way it had been 70 years prior. Since then, roller derby has grown steadily into a worldwide sport. In fact, popularity of roller derby has grown to the point where roller derby was being considered for the 2020 Olympics. Back in 2009, a movie called Whip It was released which follows a small town girl as she joins a roller derby league where she is advised to "be your own hero".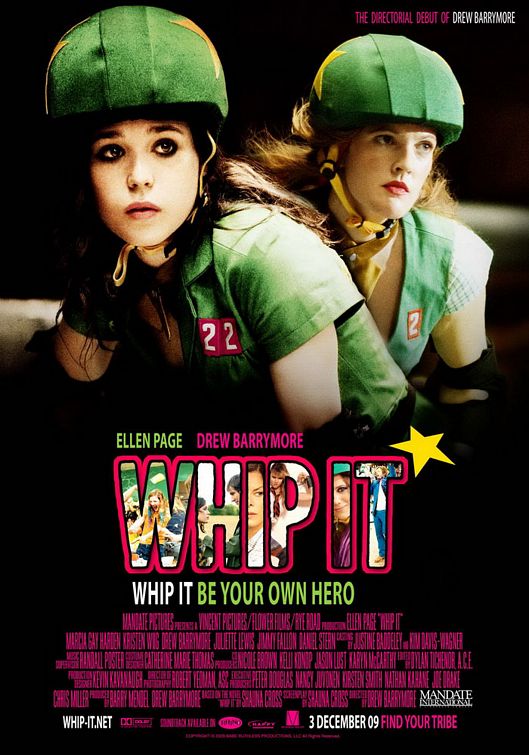 The league she joins, Texas Roller Derby, is the league I ref and play for!
History is boring. How does it play?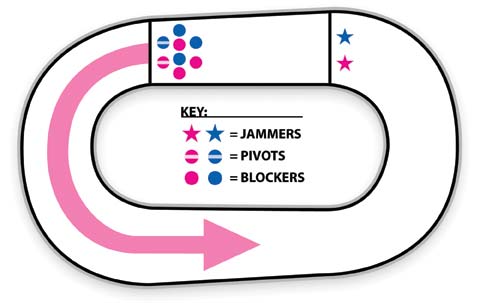 Two teams are pitted against each other. Games are broken down into 2 minute plays called 'jams', similar to a 'down' in football. Within each jam each team has 1 jammer (with the star on her helmet), 1 pivot and 3 blockers (the pivot is just a special blocker) on the track. Both teams are playing offense and defense at the same time so either team can score points by having their jammer lap any opposing player, scoring 1 point for each opposing skater passed. That's basically the core of it.
But it is a contact sport so it's much easier said than done.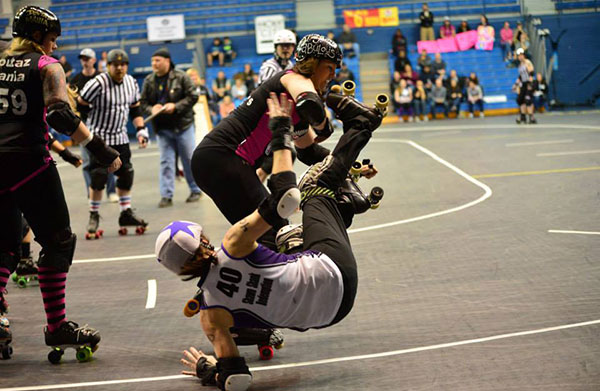 Plus, being on wheels helps as much as it hurts.
Okay, so now you know the basics of roller derby. Let's take a look at how Impact City Roller Derby does of capturing the game for your tabletop.
Gameplay
Impact City Roller Derby is a racing game with dice rolling, point-to-point movement and hand management mechanics with a roller derby theme.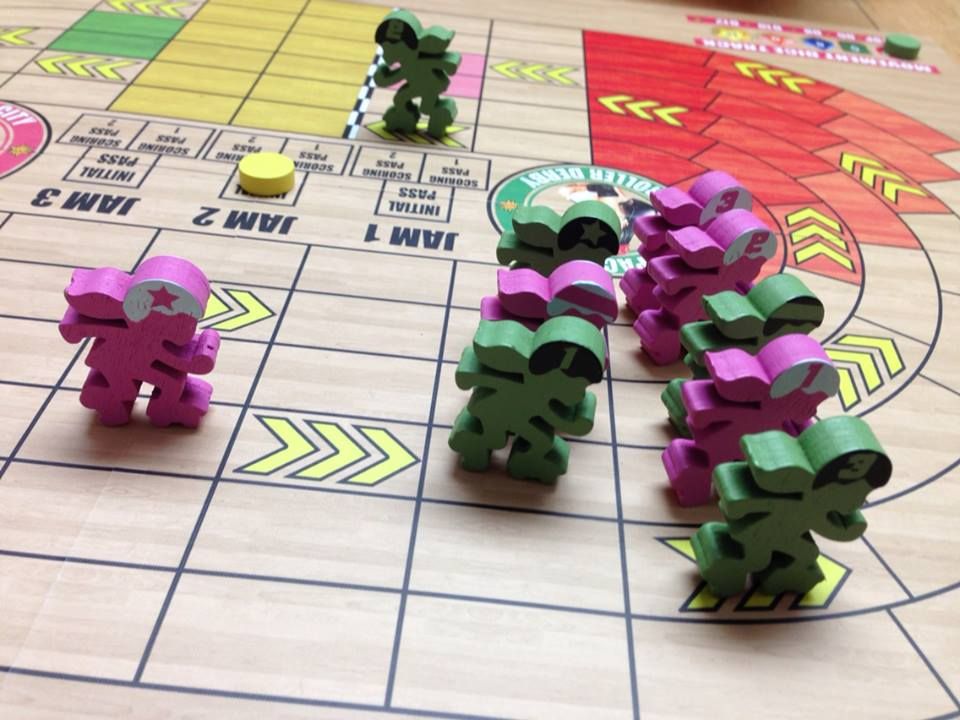 Setup involves both players placing their starting lineup on the track, alternating placing their pieces.
Players then go back and forth moving up to 2 of their skaters. On each blocker move, the player must move their skater up to 3 spaces forward, either directly forward or diagonally forward.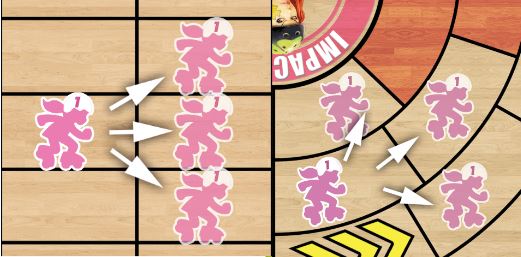 Jammers, as the speedy ones, move differently. They go much faster and can't choose to go slowly. In the corner of the board, each player has a Movement Dice Track. This marks their jammer's current speed.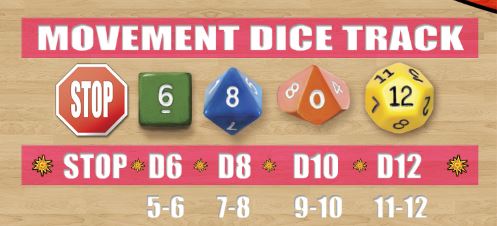 Each time the jammer moves, they may increase or decrease their speed by 1 space. Upon doing so, they move either the maximum value of that die or 1 less. However, the jammer can attempt to "pour it on" for an extra burst of speed by rolling her movement die and rolling anything less than the maximum value. Jammers are good at going fast, so it comes easily to them.
However, speed comes at a cost. Anytime a jammer leaves the red curved spaces into the straightway going at die speed d10 or d12, she must roll to avoid "wiping-out". Using her current speed die, she must roll an 8 or less to successfully take the turn. Failure, means she wipes out and rolls a d6 to determine her fate.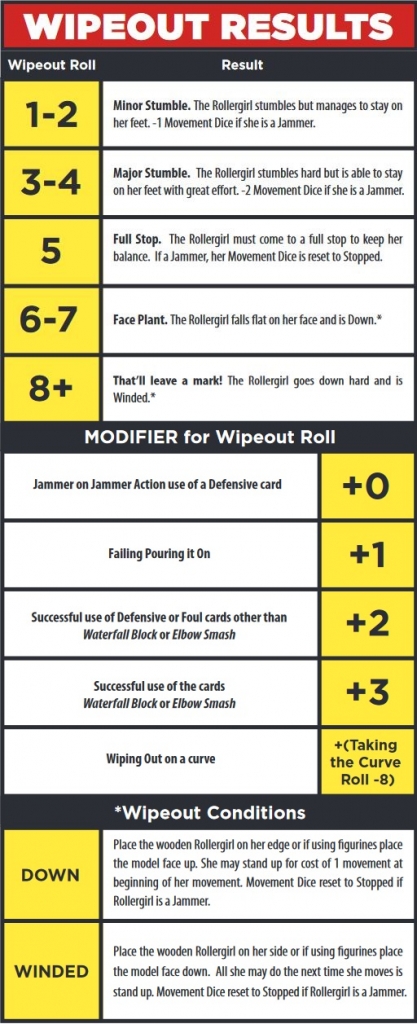 Throughout the game, players will also gain Action cards to use for varying purposes.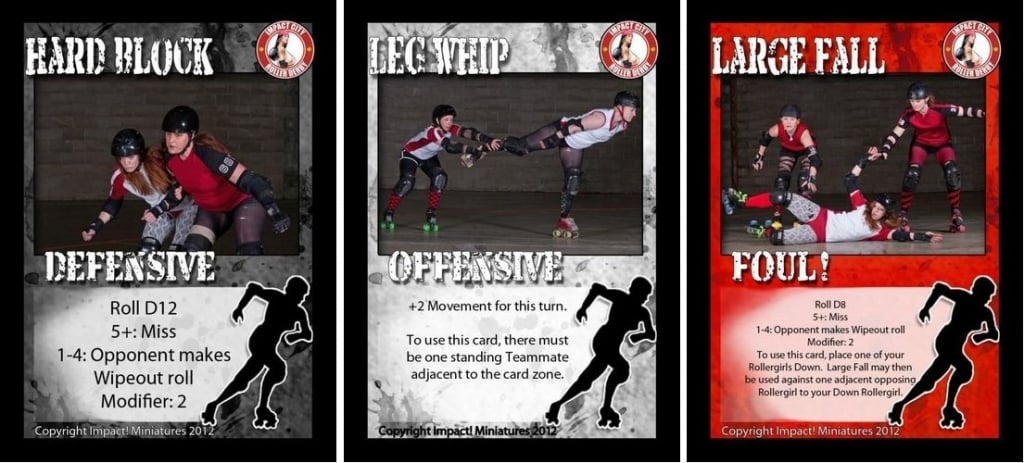 Offensive and Defensive cards can be great for when you need just that slight edge. But Foul cards are when you just gotta play dirty. Using a Foul card can grant a huge advantage, but if the refs spot the skater "using her own interpretation of the rules", she'll be sent to the penalty box where she'll have to sit for several turns.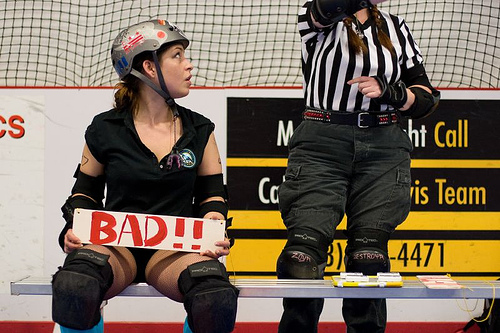 The dunce cap is no longer used for safety reasons.
The game lasts over 3 jams and whichever team has racked up the most points wins!
Final Thoughts
As a huge fan of roller derby, I'd say Impact City Roller Derby does a really good job of encompassing what roller derby is and how it works. Even without the appealing theme, it's a great strategy racing game and doesn't rely too much on luck to get by. Sure you can get messed up by pressing your luck and it not working out, but that's how roller derby works! I really like the Foul cards which definitely greatly reflect how derby works in the real world, but they are also a great risk vs. reward mechanic.
As an aside, if you do find any of this appealing in any way, I highly recommend checking out your local roller derby league. No matter where you are in the world, I can promise there is a league somewhere near you. Just google "[your nearest city] roller derby" and I'd be shocked if there's nothing there.
Thanks for reading!