These new bundles include everything a coach needs to get in on the competition. Each team brings its own special abilities to the game – who will you choose?

Enter the hi-tech arenas of the future to play the fast-paced game of DreadBall. Tackle your opponent to the ground, and outsmart them using tactical set pieces and bold plays. Once the action starts, anything goes. You can check out the rules for free here.
These team bundles come with the player models needed, prone markers, a team stat card, Captain and optional Captain Cards. They're all on pre-order now and will ship July 23rd.
Glambek Ghosts – Ada-Lorana Team – £24.99
4 Translucent Blue Plastic Ada-Lorana Jacks
4 Translucent Blue Plastic Ada-Lorana Strikers
2 Translucent Blue Plastic Ada-Lorana Prone Players
1 Plastic Ada-Lorana Captain – Phantasm
2 Plastic DreadBalls
Team Card, including all of the stats and rules to field your team
Captain Stat Card
10 Captain Cards
Clear Plastic DreadBall Bases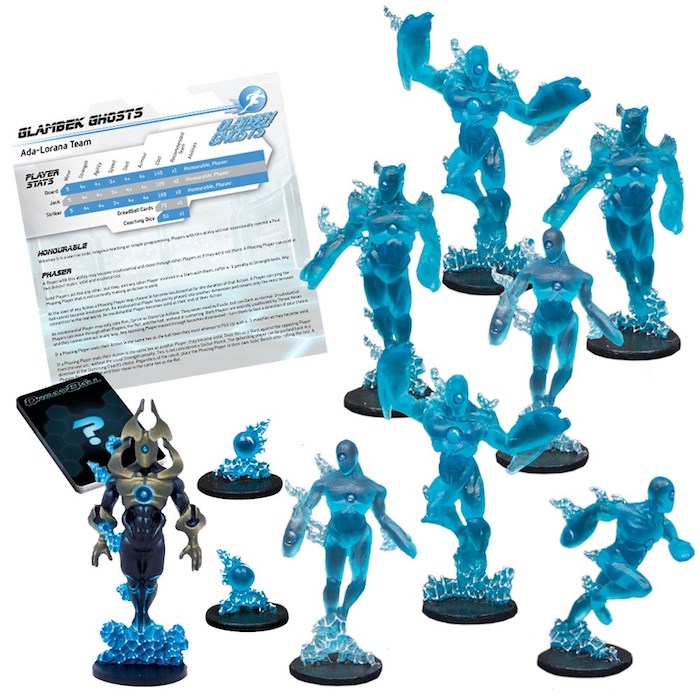 Bremlin Nebulas – Kalyshi Team – £24.99
4 Plastic Kalyshi Jacks
4 Plastic Kalyshi Strikers
2 Plastic Kalyshi Prone Players
1 Plastic Kalyshi Captain – Kailasa
2 Plastic DreadBalls
Team Card, including all of the stats and rules to field your team
Captain Stat Card
10 Captain Cards
Clear Plastic DreadBall Bases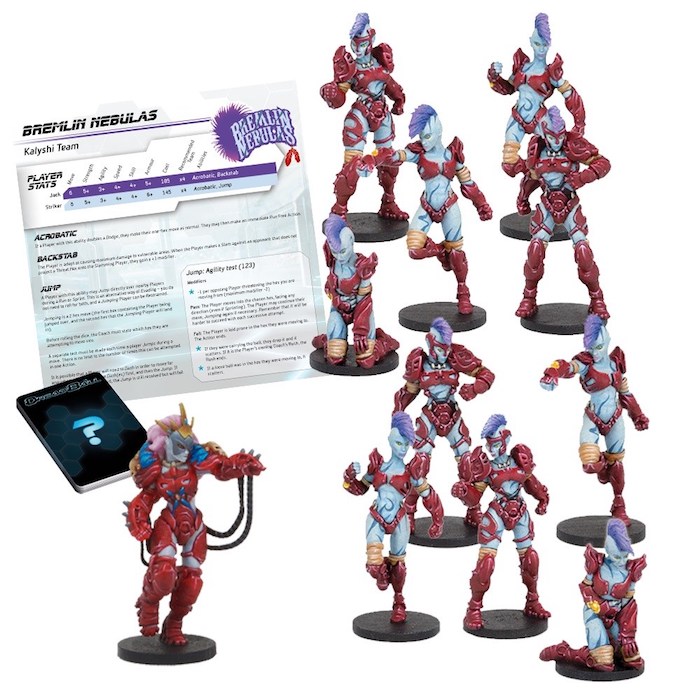 Fran-Taar Philosophers – Tsudochan Team – £24.99
8 Plastic Tsudochan Jacks
2 Plastic Tsudochan Prone Players
1 Plastic Tsudochan Captain – M'Zei Kein
2 Plastic DreadBalls
Team Card, including all of the stats and rules to field your team
Captain Stat Card
10 Captain Cards
Clear Plastic DreadBall Bases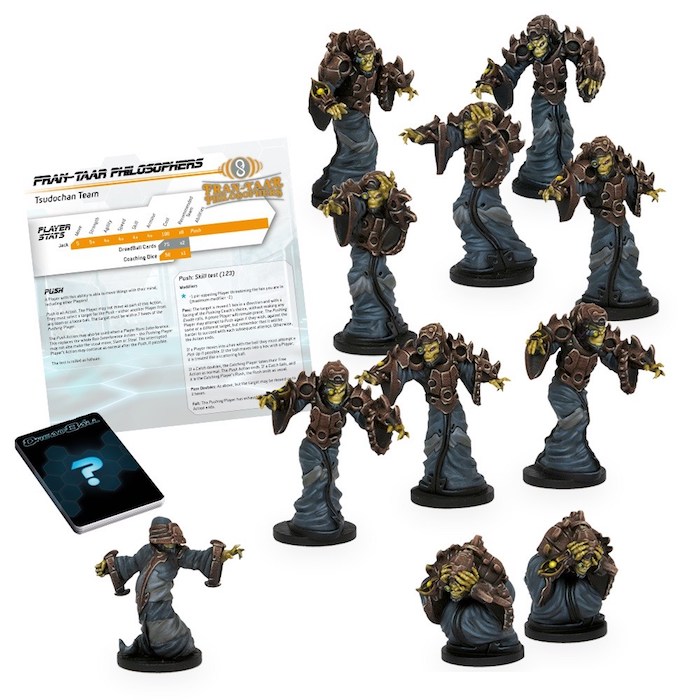 Sulentic Shards – Crystallan Team – £24.99
3 Translucent Blue Plastic Crystallan Jacks
5 Translucent Blue Plastic Crystallan Guards
2 Translucent Blue Plastic Crystallan Prone Players
1 Plastic Crystallan Captain – Crypt
2 Plastic DreadBalls
Team Card, including all of the stats and rules to field your team
Captain Stat Card
10 Captain Cards
Clear Plastic DreadBall Bases