Color your way to being part of the upcoming Monsterpocolypse release and have your design painted up by Privateer Press themselves!
via Privateer Press
"Privateer Press has announced an original coloring contest in support of its upcoming Monsterpocalypse Hobby Miniatures Game slated for release in September and its Formula P3 hobby paints range.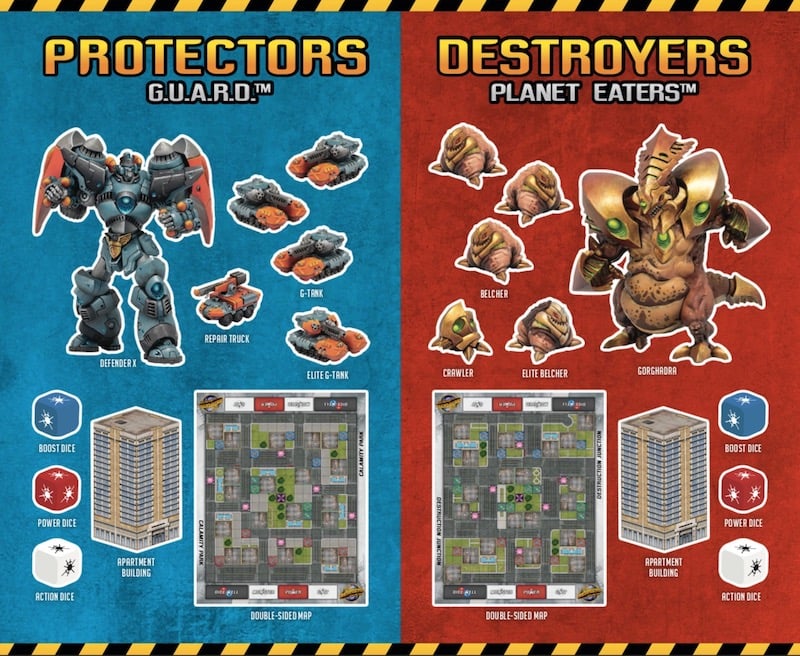 Players, collectors, and hobbyists are encouraged to download art images of six key kaiju monsters from the game and submit their own unique color schemes for any or all of these monsters. All images shared to Privateer Press' social media with the #FP3MyMonster hashtag by September 1st will then become eligible for the contest's grand prize: the winner's color scheme translated onto a model of that monster as painted by Privateer Press' studio director and awarded to the winner to display or to play in their future games.
"It's going to be exciting to see what crazy colors our community comes up with," says Studio Director Dallas Kemp. "I cannot wait for the opportunity to bring their creation to life."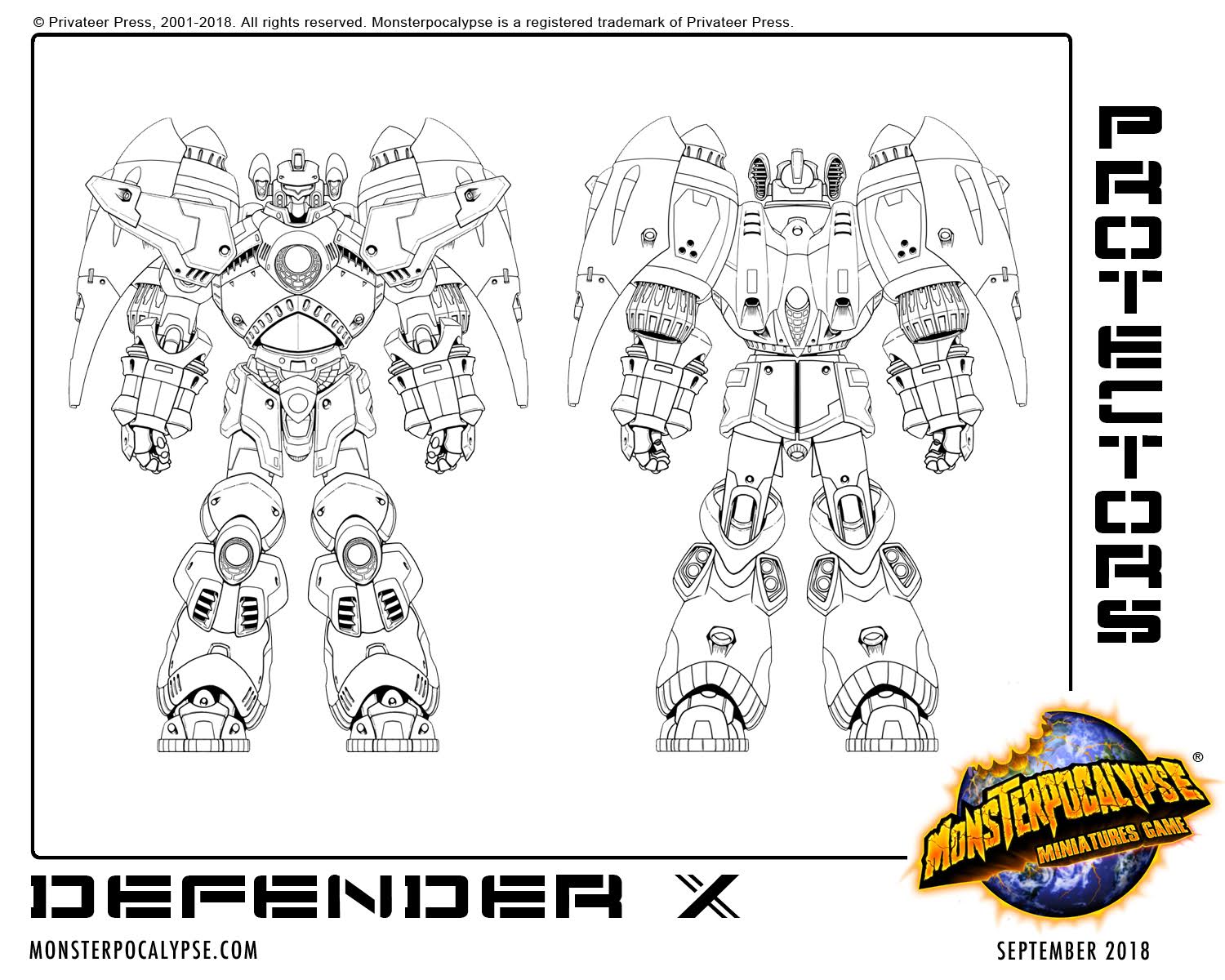 Adding additional fanfare to the contest, Kemp will paint the model during an episode of "Get Your Paint On," the official Formula P3 live stream, presented on twitch.tv/privateerpress every Thursday.
Details for the Monsterpocalypse Create-a-Color-Scheme Contest and the downloadable images for coloring can be found here:
Monsterpocalypse centers on two or more giant kaiju monsters that brawl, blast, and body-slam each other in a dense destructible urban environment. Alongside these towering monsters, lesser minions, such as powerful tanks, fighter jets, flying saucers, fearsome dinosaurs, and demonic fiends fight to capture important locations and help power their monster to victory.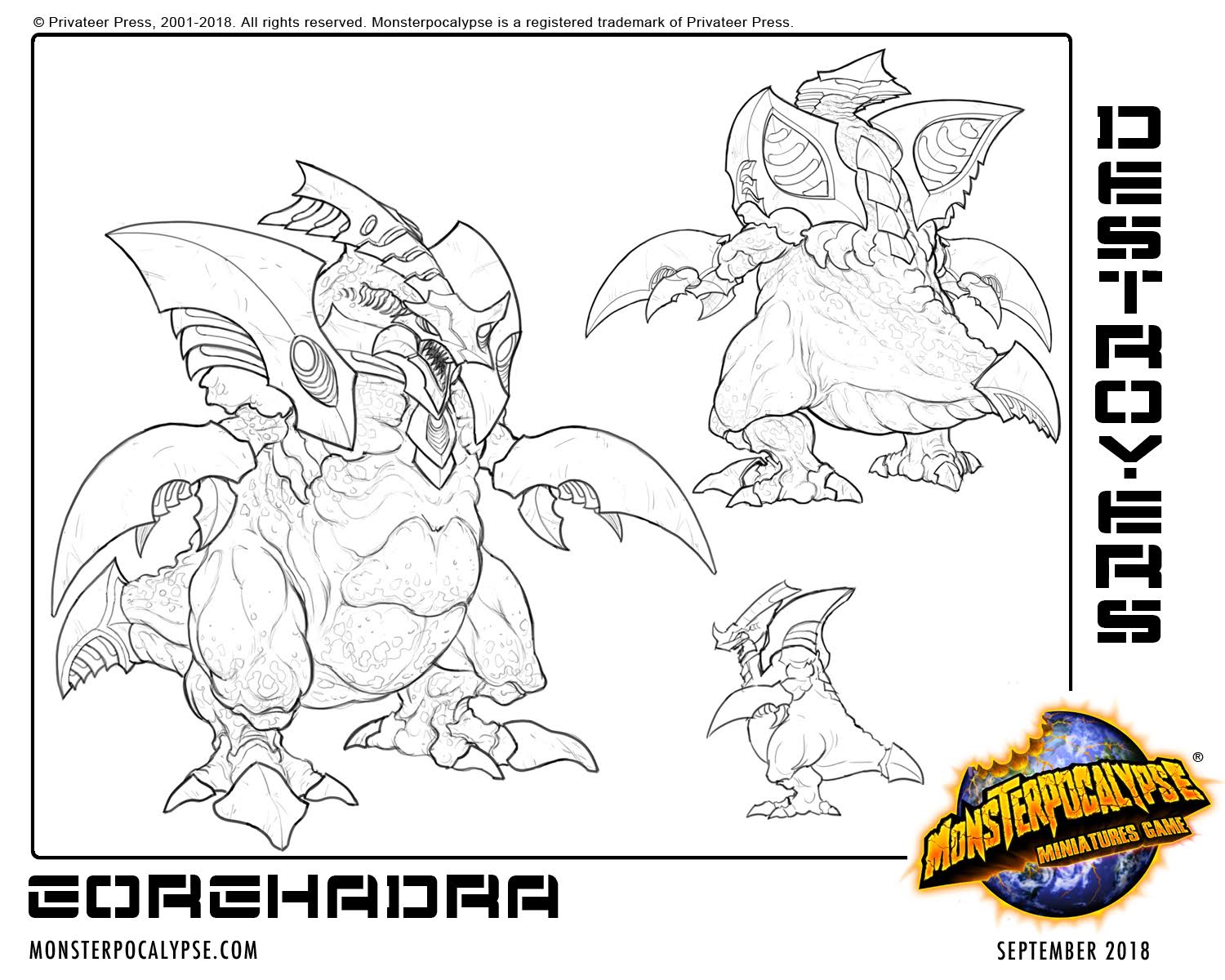 The game will feature two different Agendas players can choose from when building their armies: the noble Protectors, who want to save the world and the creatures that inhabit it from destruction, or the evil Destroyers, who seek to enslave and destroy the Earth for their own diabolical purposes. Both Agendas feature three different Factions, each with its own unique monsters and units. Players can freely mix and match any models from the Factions within their Agenda when building their army. The game will launch with two different one-player starter sets, one for each of the two Agendas. These starter sets will be expanded by Monster, Unit, and Building packs, which will contain new models for players to use in their games.
The Monsterpocalypse Hobby Miniatures Game represents an updated and streamlined second edition of the original 2008 collectible game's rules. Additionally, instead of using pre-painted collectible figures to play, the new game's most noteworthy difference is its use of highly detailed resin and metal hobby miniatures, which players get to assemble before playing. As a hobby game, this upgrade to the Monsterpocalypse experience provides the opportunity for players to customize their armies through painting and modeling them. The Create-a-Color-Scheme Contest allows players a chance to try out their painting concepts in advance of the game's release."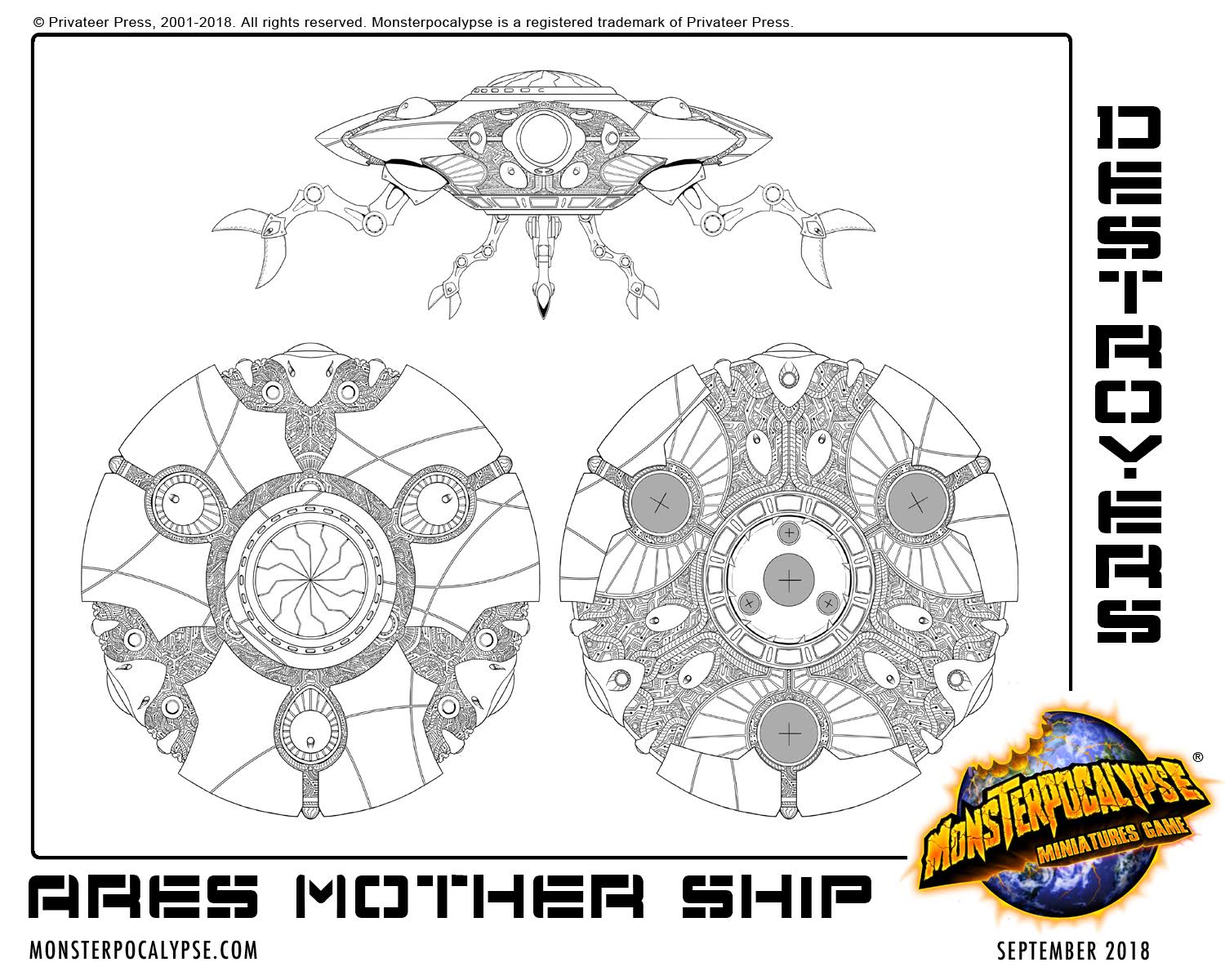 For the latest news and information about Monsterpocalypse, visit: