Fantasy Flight Games has released the Star Wars X-Wing Second Edition rules online for free! Time to make the jump to lightspeed and check out all the changes for yourself.
The day is finally here and the rules for X-Wing 2.0 are now available online right HERE! We've been covering the game since the announcement with Developer Interviews, A Demo Game at FFG HQ and of course all the unboxings for the Core Set, Three Different Conversion Kits for the factions.
But now the teasers are over and the rules are available at your finger tips. What will you do with all that power?!
via Fantasy Flight Games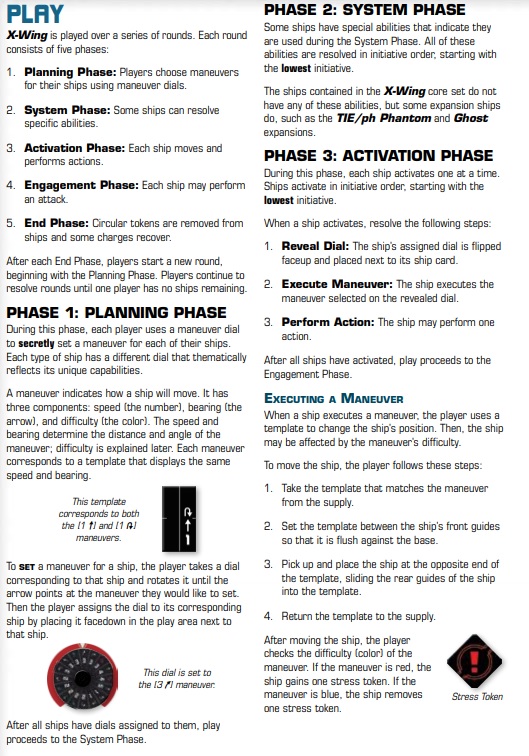 The Core Rules haven't changed all that much – but there are tweaks and improvements all over the place. The net effect is that if you're familiar with the game you'll notice a TON of quality of life improvements. If you're brand new then you're going to be stepping into a game that was already great and got an impressive tune-up.
The Big Changes
If you haven't been keeping up with all of the coverage here is a quick list of some of the BIG changes in 2.0's in no particular order:
New Linked Actions
The "Force" introduced into the game as a new resource for pilots to use
Barrel Roll now more restrictive in positioning (more in-line with how Boost works)
Turrets all work like the Shadow Caster's mobile firing arc
Turrets can also get ranged penalties and bonuses now
New Charge Tokens introduced
Ordnance (Missiles, Torpedoes, Bombs) now have Charge Tokens (ie, are multi-use)
Target Lock is now just "Lock" – and you can Lock more than just ships…
Evade Tokens now allow you to change a single die to an evade result – a ship cannot generate more evade results than it's agility value via evade tokens
Card Overhaul – Style-wise and also rules changes across the board (ie, just about every single card in the game has been changed)
There are lots of other things you'll be able to find in the rules, too. I highly suggest you pop over and read through them.
X-Wing Second Edition is launching officially September 13, 2018 but if you're heading to GenCon 2018 you just might be able to score a copy there.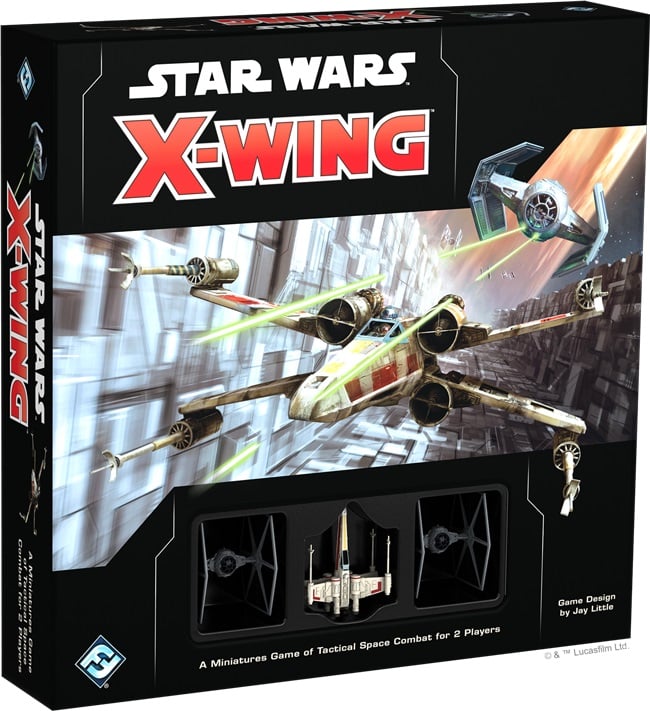 Enter the next era of interstellar combat in the Star Wars galaxy! Out of the X-Wing Second Edition Core Set, you can start to assemble your own squadron of iconic starfighters from across the Star Wars saga and engage in fast-paced, high-stakes space combat with iconic pilots such as Luke Skywalker and Iden Versio. With refined gameplay that focuses on the physical act of flying starships, X-Wing Second Edition lets you create your own Star Wars space battles right on your tabletop. Intuitive mechanics create the tense atmosphere of a firefight while beautifully pre-painted miniatures draw you deeper into the action. Man your ships and enter the fray!

The X-Wing Second Edition Core Set contains two TIE/ln fighter miniatures and one T-65 X-wing miniature, along with all of the maneuver templates, dials, cards, dice, and rules that you need to play the game.
The Adventure begins…again!