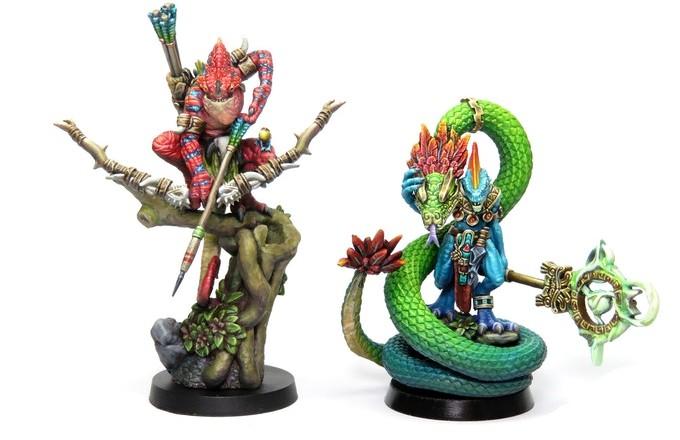 Mischievous goblins and colonial conquistadors. Come check out this week's batch of Kickstarter highlights!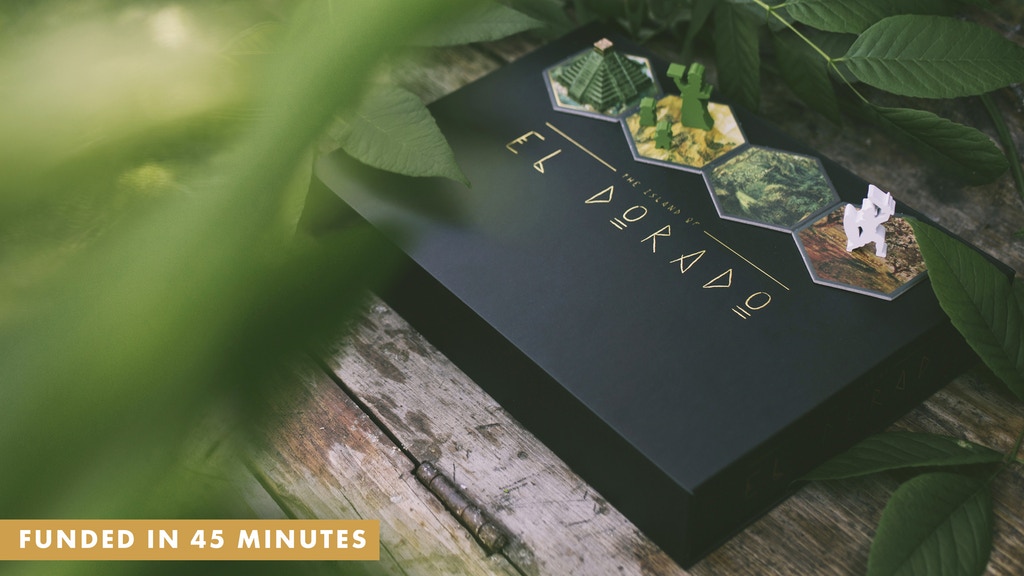 Last August, Daniel Aronson successfully funded his strategic board game, The Island of El Dorado, within the first 20 hours of its campaign. Now, almost a year later, El Dorado Games has returned to Kickstarter with a second print run, and a new expansion. In the game, four players take on the roll of colonial explorers that have arrived to the mysterious island of El Dorado. Players must brave the dangers of El Dorado to gather resources, establish outposts, and explore caves on a race to be the first to conquer all four magical shrines hidden on the island. The expansion pack, The Thieves of El Dorado, adds new free-for-all and team modes, increases the player count to eight, and introduces two new playable explorers and the titular thieves faction. The thieves are unique in that they don't raise armies or gather resources, but instead sneak around the island stealing from the explorers. Existing owners can get the expansion for $29. Newcomers can instead opt to buy the base game for $59, or purchase a bundle that includes The Thieves of El Dorado for $85.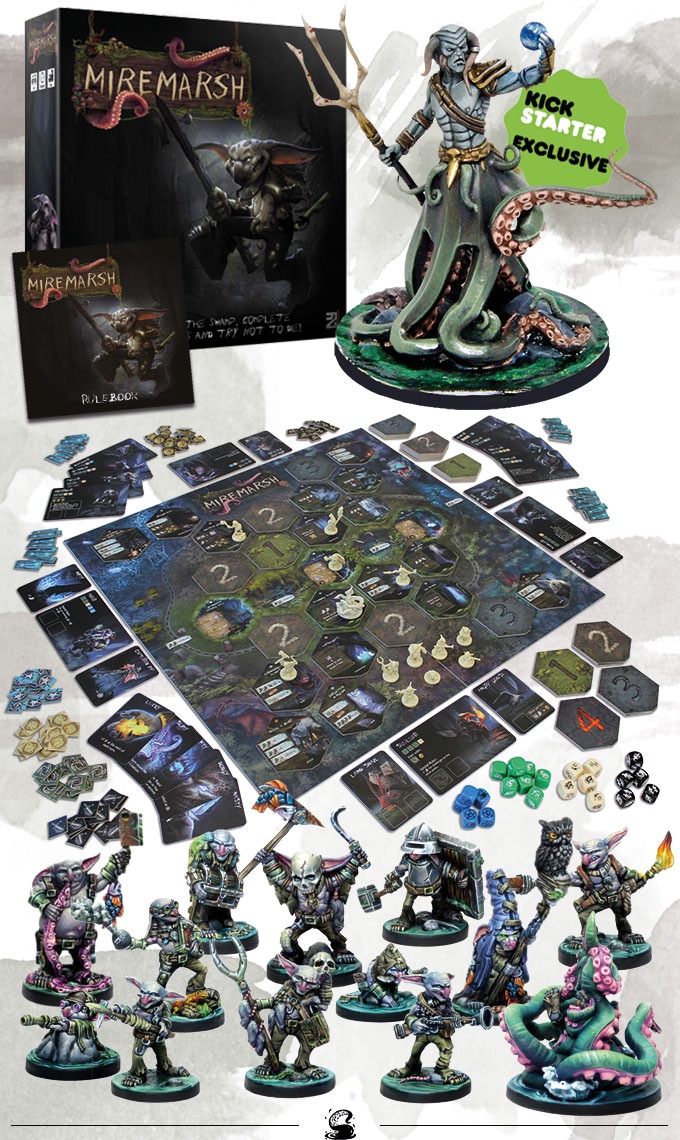 Miremarsh is a miniatures-based adventure board game for up to five players. You and your rival bog goblins must prove who is worthy of becoming the next goblin king by completing a variety of malicious quests, like stealing babies, butchering the last unicorn, or leading pesky adventurers to their doom in the swamp. Each player controls a unique goblin with a selection of starting abilities and equipment as they explore the Miremarsh, avoid traps, kill the swamp's deadly inhabitants, and upgrade their character with new spells, gear, and dice. In addition to the base game, the campaign features several expansions that add new monsters, items, and quests, including the Kickstarter exclusive Undermine set that contains a tougher board and a ghost mechanic for when your goblins inevitably die. The base pledge is £45/$59 for the standard game, or £100/$132 for everything.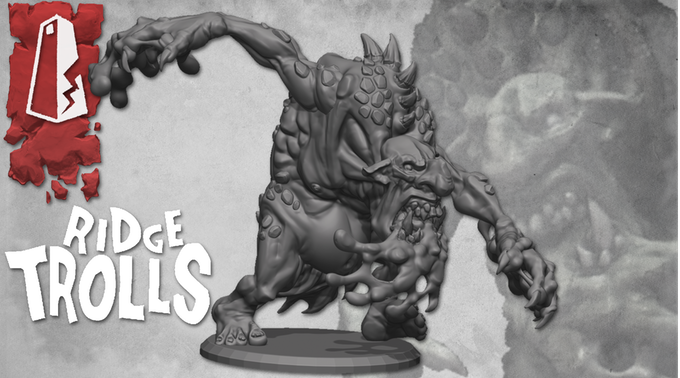 Tower Miniatures is a new startup company that has turned to Kickstarter to offer their first line of 32mm resin miniatures. This initial campaign is very simple, and features a mere six different troll miniatures. The basic hunting pack includes five unique ridge troll sculpts with 40mm square bases. The sixth model is the much larger wrecking troll, a 80mm tall beast spewing acidic bile, and comes supplied with a 60mm round base. You can grab a hunting pack for £30/$40, or a single wrecking troll for £25/$33. There are also discounted bundles available if you wish to build a troll army.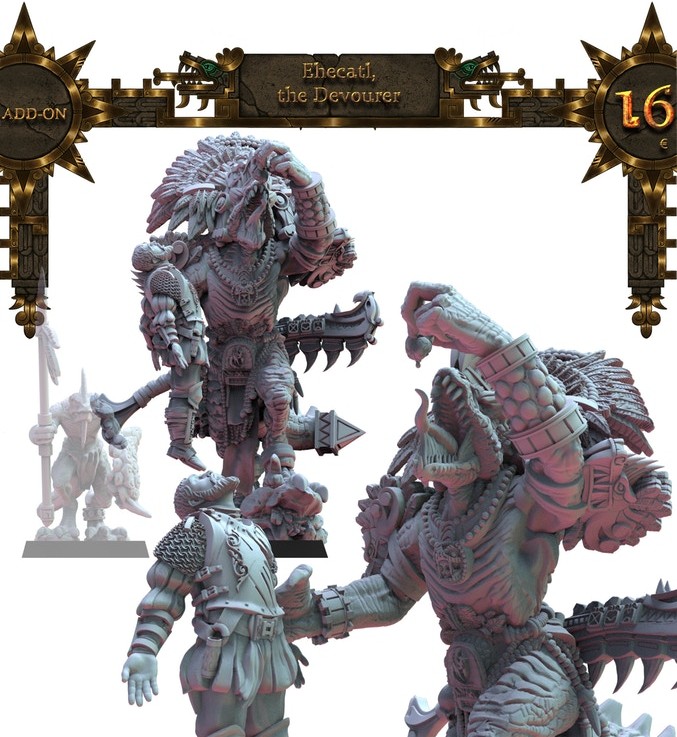 Finally, we come to the Cuetzpal Empire, the second campaign by Lost Kingdom Miniatures and their first to come to Kickstarter. This massive campaign features an entire army of some of the most impressive Lizardmen models I've ever seen, and would be perfect to represent your Seraphon or Saurian Ancients. The line includes plenty of heroes, shamans, reptilian cavalry, scouts, frontline warriors, and monstrous beasts. The three centerpieces of the campaign have to be the Supreme Sorcerer, the Hueitecheatl (hero on massive carnosaur), and the completely ridiculous Quetzalcoatl, a 20-inch-tall feathered serpent god "miniature" coiled around an Aztec-inspired pillar. There are model bundles for pretty much any budget and army size, so check it out.
~Which Of These Campaigns Caught Your Attention And Why Was It The Cuetzpal Empire?