It might not be April 20th any more, but this skeleton is blazing 24/7. Come take a look at the fiery, parasitic-demon-possesed undead monstrosity that is the Blazing Skeleton.
Moving from Psionics to Undead monstrosities created in service to Orcus, this week sees the release of a new monster. A skellington that is not only on fire, but that explodes and creates more. Combining all the best(?) parts of demons and undead monsters, this is one foe you can use this weekend to surprise your players. So saddle up, gather your inflammable (which is definitely not the same as flammable, it even says it in the name in-flammable) armor, and prepare to meet the Blazing Skeleton.
It all starts with Mike Mearls, whom you might recognize as the Lead for D&D 5th Edition. He took a break from developing psionics to bring us this updated new monster.
Updated the blazing skeleton with some input from @ToddKenreck here it is. Commentary on what I changed and why follows. pic.twitter.com/vEtQoJh36r

— Mike Mearls (@mikemearls) July 11, 2018
As you can see, this puts an old twist on a familiar classic. You get a very decent enemy out of this–it's a great mini-boss encounter. Because at CR 1, and with 27 hit points, this thing is going to last just long enough to be a threat to creatures when they die. Odds are good a fight with a blazing skeleton will go something like this: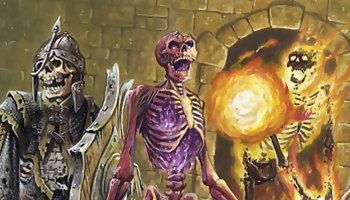 The players roll up on the blazing skeleton, a few might beat it in initiative, and lay in some damage to drop it to–let's say half. Assuming a party of four and two characters ahead of it, you're looking at 14-15 damage. Then the skeleton's going to get a turn, and here's where you'll really get the most out of it. You'll want to use its mobility not to stay away from the party (though if you're playing with more than one of these guys, your mileage may vary). But at 40 feet movement speed, this skeleton can outdistance the party, which you'll want to use to your advantage.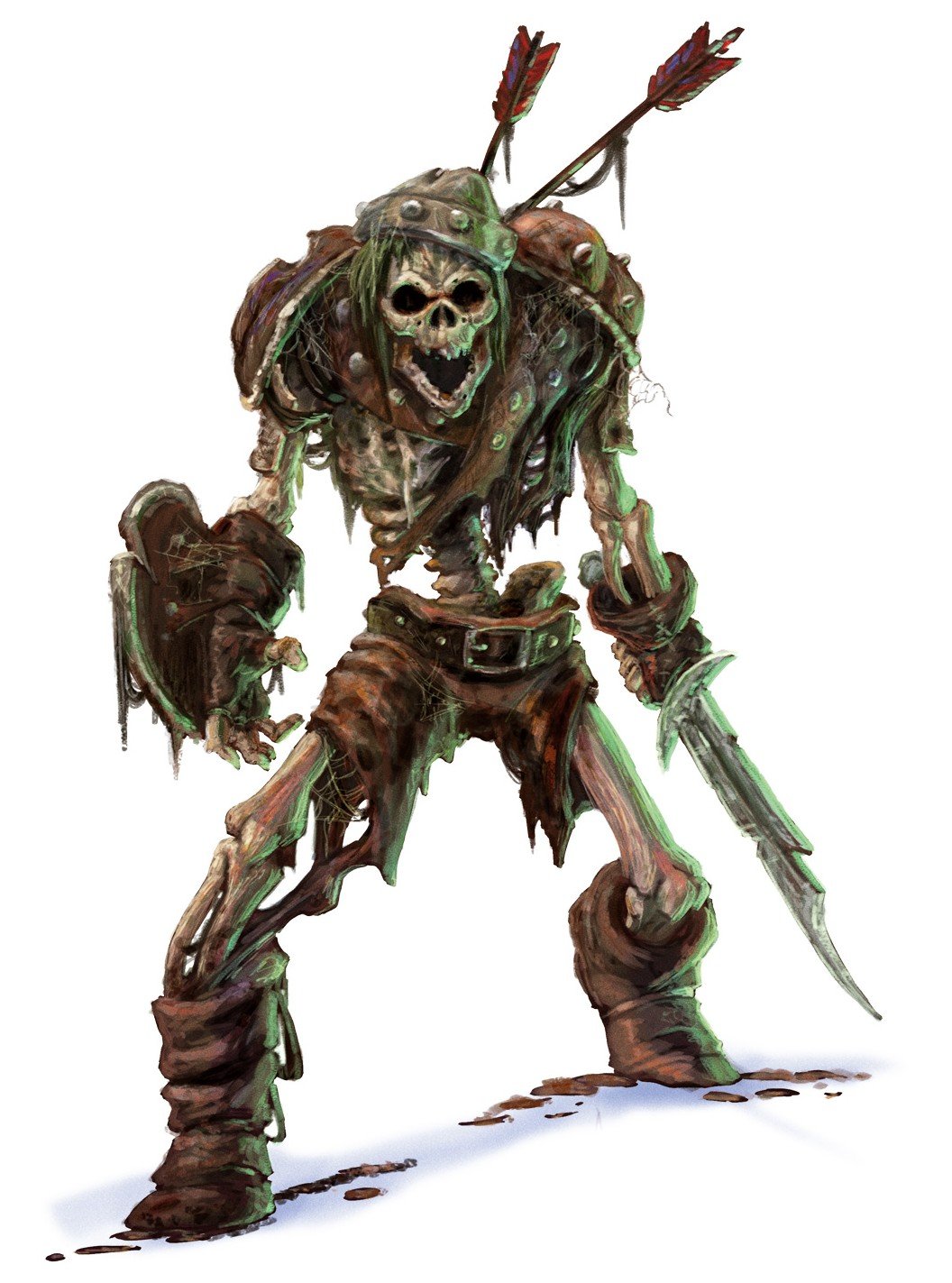 It runs up, lobs an explosive ember at a nice fleshy target (and with +6 to hit, you're looking at decent odds on most non-heavy armor users). Especially if it can get a few shots in on the party if they're grouped together. Either way, do some damage, and then have the skeleton finish its move within 5 feet of the skeleton. It's interesting, right? Because ordinarily this is a monster you'd want to have use its superior mobility to skirmish with the PCs. Falling back and keeping them at range. And you still can.
But this monster really gets its thematic flavor if you can get your PCs to close with it. Which is tricky because close  up, its damage output gets shut down a little. It has the flaming aura and its fiery touch, but that's giving out 6 damage instead of 9 (+5 to creatures nearby). But ideally you'll hit a PC with the skeleton's ranged attack, close with them, ding them on the start of their turn, and then in a perfect world get killed, doing another potential 7 damage.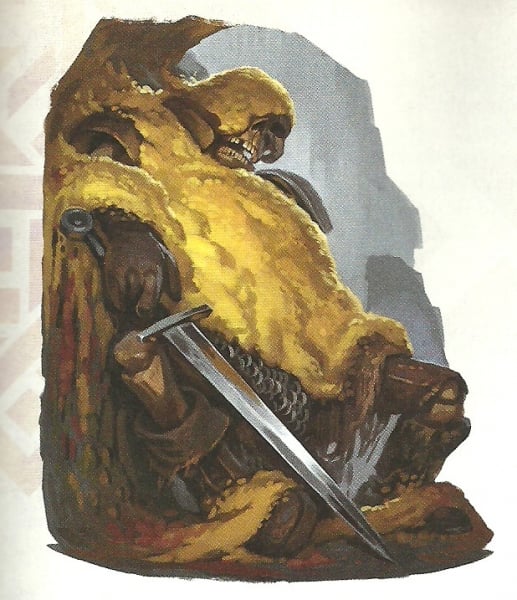 This is great because if the skeleton explodes and kills someone (and after having done 19 hp odds are good you've killed a 1st level character), they become a blazing skeleton on that turn with ~7 hit points left. And then they can go around and create more, and so on, and so forth. It's an interesting spin on things that keeps the fight moving. And it can really ramp up the tension if you're fighting a group of different undead, then these guys are there to "help" by turning your party members into more burning skelemans.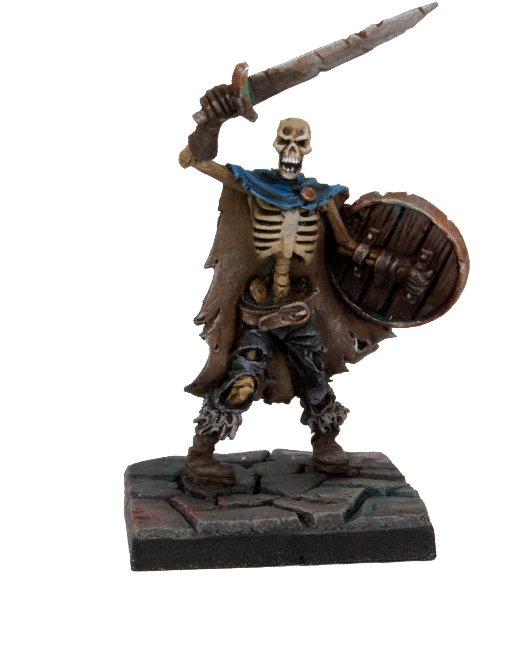 A gift that keeps on giving…
We're looking forward to seeing what else comes out, especially with that new setting book not far off–please keep your eyes peeled for more on that–but for now, the Blazing Skeleton, burning scion of Orcus, makes for a fantastic way to shake things up at your gaming table. I'm trying one tonight.
Time to bone up on other kinds of skeletons…