Add the mysterious and powerful pirate from the latest Star Wars movie to your collection with this high quality 6″ scale fig that's ready for display.

Enfys Nest, the dangerous marauder, is the leader of the Cloud Riders – a group of swoop-riding pirates that terrorizes the skies. Their swoop bikes are just engines with a seat, and they extremely fast and hard to control. This set is directly based on the appearance of the character and their bike, as seen in Solo. It comes in high quality packaging for easy display and high collectability.
It's been in and out of stock since it's release, but you can find them at several internet retailers now.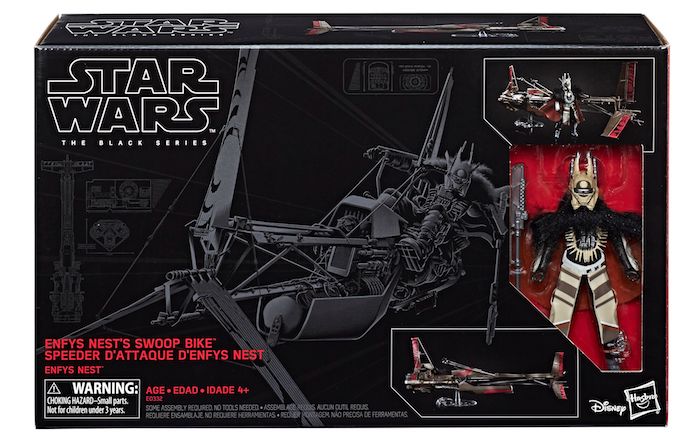 Star Wars Black Series Enfys Nest & Swoop Bike – $59.99
6-inch-scale
Collector grade quality figure and vehicle with authentic, movie-accurate detail
Swoop Bike
Enfys Nest figure with cloth cape