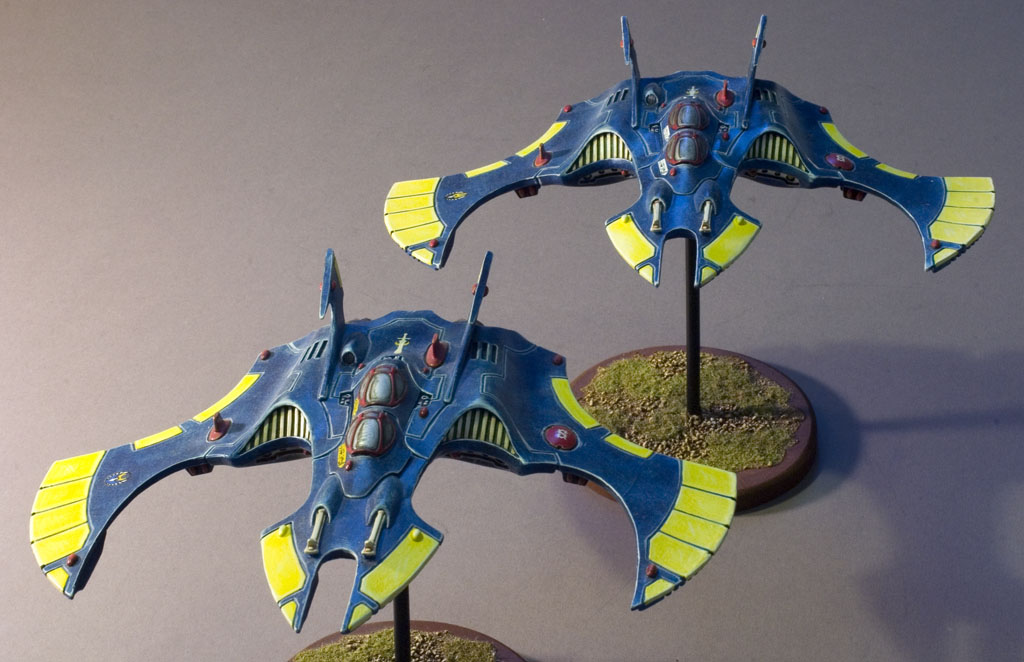 They came from behind…
Here is something I've been meaning to show you all for a few months. My pair of Eldar Phoenix bombers from Forgeworld. I would say that I did these myself, but actually all I did was do a little color matching on the metal bits to match my existing Alaitoc army and add the decals.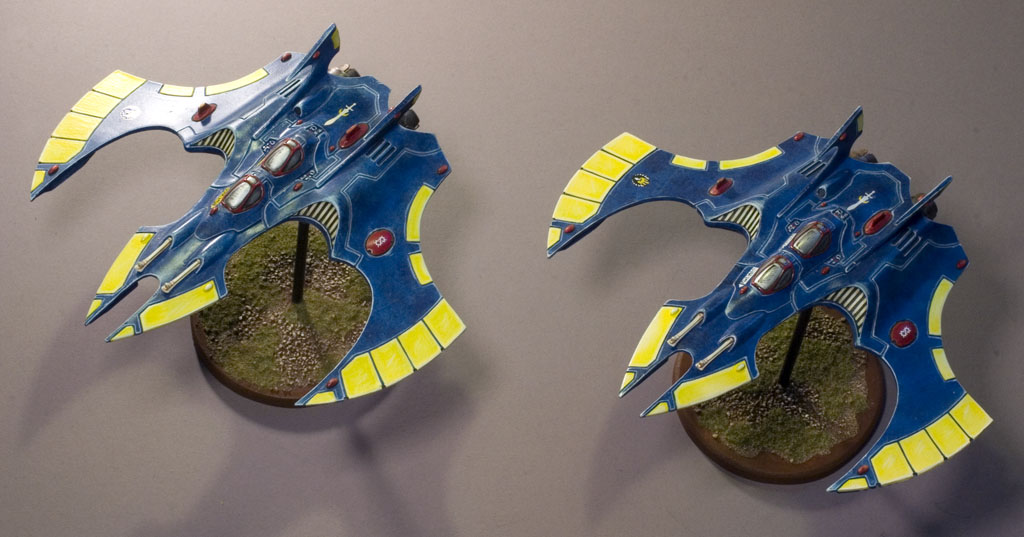 This pair of flyers was the BEST deal I have ever gotten off of ebay in my life. I paid 56 pounds apiece for these guys (including shipping), and they came assembled and painted by none other than George Delapina (the staff painter who does most of Forgeworld's stuff)!!! I was very happy to pay 1 pound over the Forgeworld price (55 pounds) for all that. The key… a very bad ebay subject line. These 2 were listed as "Delapina Phoenix x2". No reference to Forgeworld, or Warhammer, or 40k, or Eldar. I found them completely by accident in a totally unrelated area of ebay (I think it was the fine art section).
So always remember to spend that extra minute on ebay doing some broad searches and some common misspellings. Eventually, you too can find a diamond in the rough.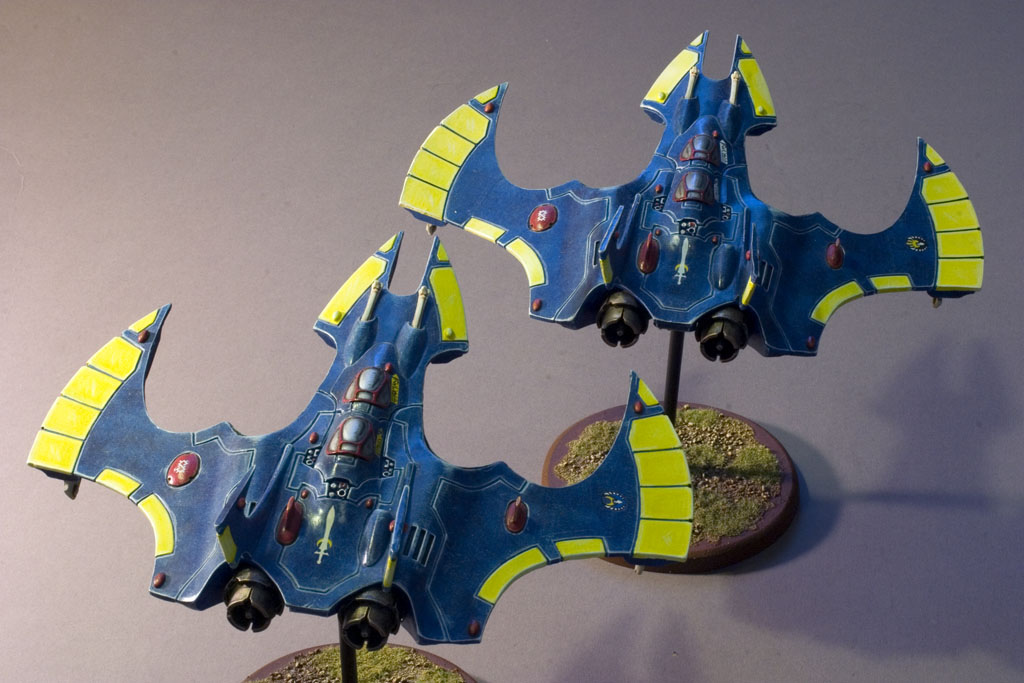 As for gameplay, the current Forgeworld flyer rules are a tad complex, but fair. In general flyers are overpriced, but offer directed firepower at any point on the table. Codex: Apocalypse is supposed to have entirely new flyer rules with minimum movement rates for aircraft, and they will be staying on the table once they arrive. Some of them are also supposed to use the new 18″ flamer template to represent bombing/strafing runs. Most importantly for me, was the news that the Phoenix is in the book with new rules and stats!
When you fight the Eldar…watch the skies!