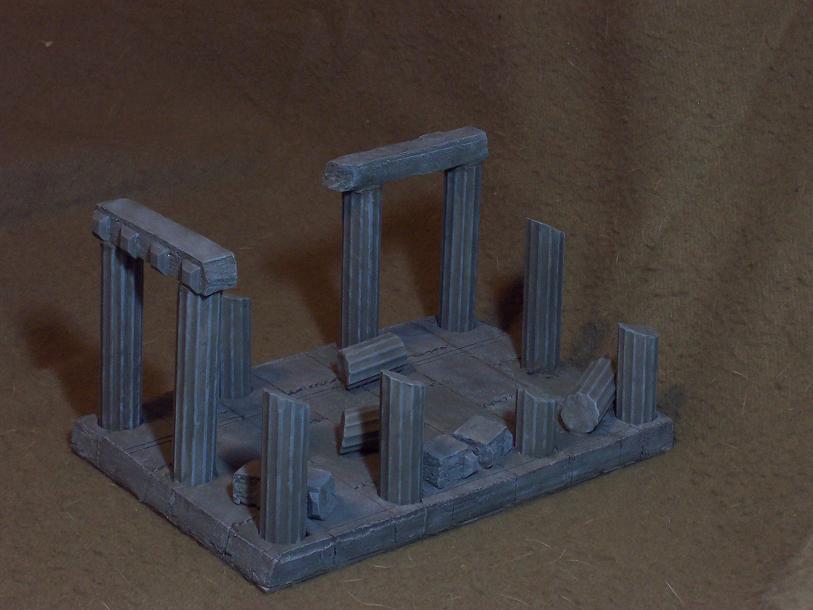 For far too long I have neglected our loyal readers who yearn for terrain building advice. But at long last, a terrain column has returned. Today's feature is the ruined temple.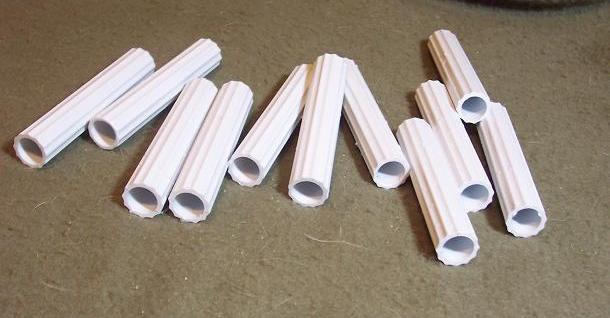 As with any building project, it is 80% inspiration. And in this case, the inspiration was wedding cake columns. Along with the 80% inspiration, there is 40% painting, 27% foam cutting and a pinch of gluing. leaving us somewhere in the neighborhood of 148% effort. I never was good at math.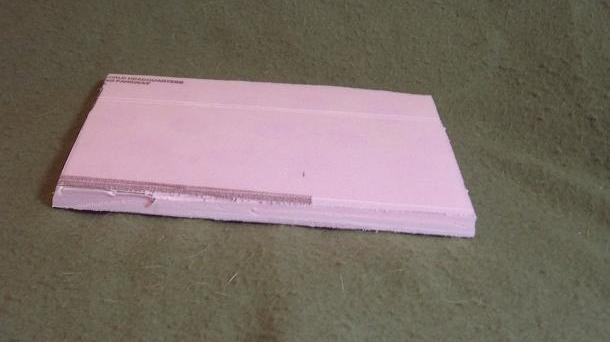 We start with a scrap piece of insulation foam. A piece of plasticard is glued to the bottom to help it stand up to abuse.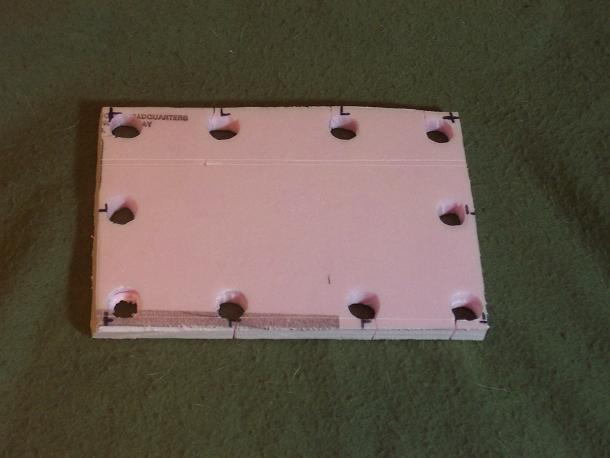 Ten holes were cut using a hot-wire foam cutter. Hot-wire is probably the easiest thing to work with, but a sharp hobby knife works well too. However, your knife may not be too sharp once you are done cutting. The holes should be just big enough to hold the cake columns.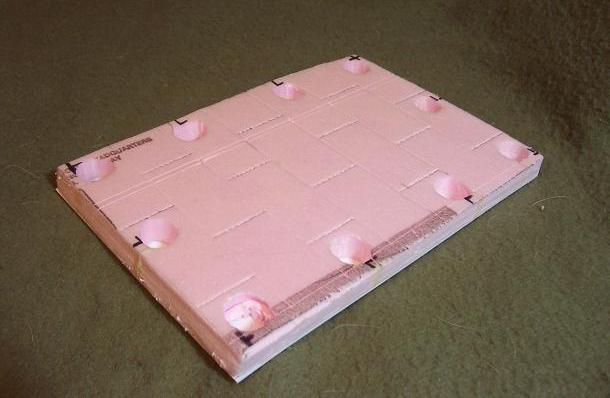 A sharp blade was used to make cuts in the foam to represent large tiles or blocks for the floor.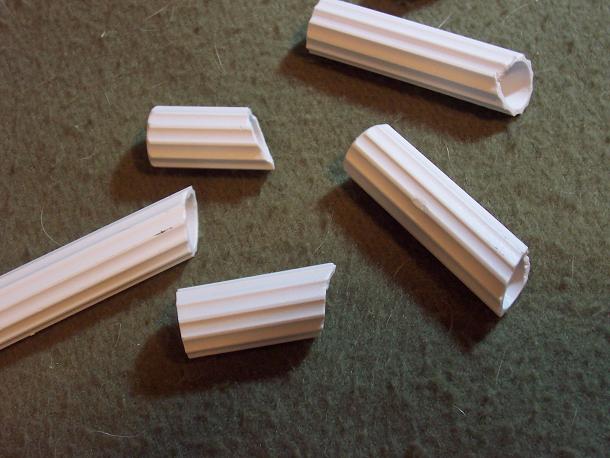 For most of the columns, I cut the ends off at an angle. Save some of the end pieces you cut off, you can scatter them around the base as rubble. See acropolis for inspiration.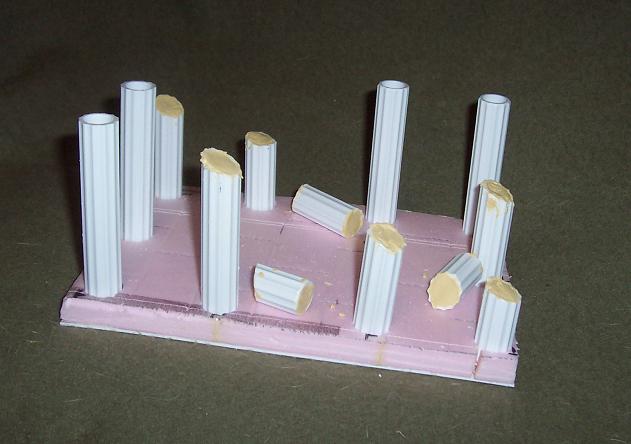 The ends of the columns need to be filled in. I took small scraps of paper to fill most of the columns, then filled the last 1/4 inch with carpenter's filler. You will need the paper inside to prevent the filler from getting pushed inside the columns. A test fitting here shows a good fit.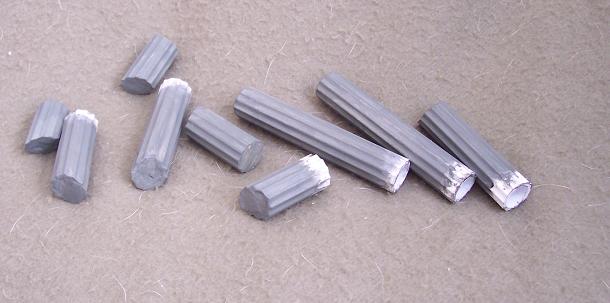 They were painted with a medium grey, followed by a dark wash and a light grey dry-brushing.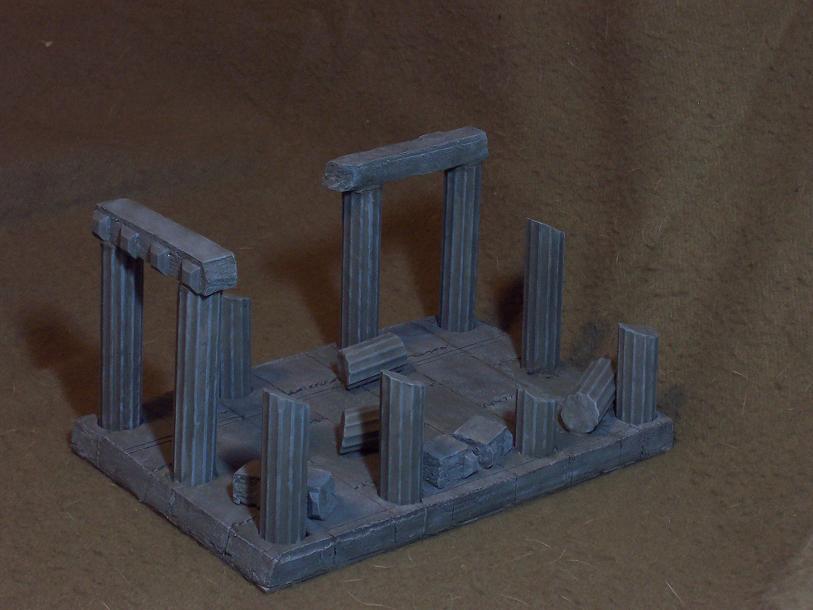 Rather than using Elmer's glue, I tried gorilla glue. I had heard good things about it in the past, so I thought I would give it a try. This stuff sticks very well. However, it does expand a lot; between 200% and 300%. Be careful. I had extra glue foaming out the sides and it was quite a mess to clean up. But once it dries, it is very hard. It should hold up to most game play.
And there you have it. Your own personal ruined temple and 4+ cover save. Enjoy.