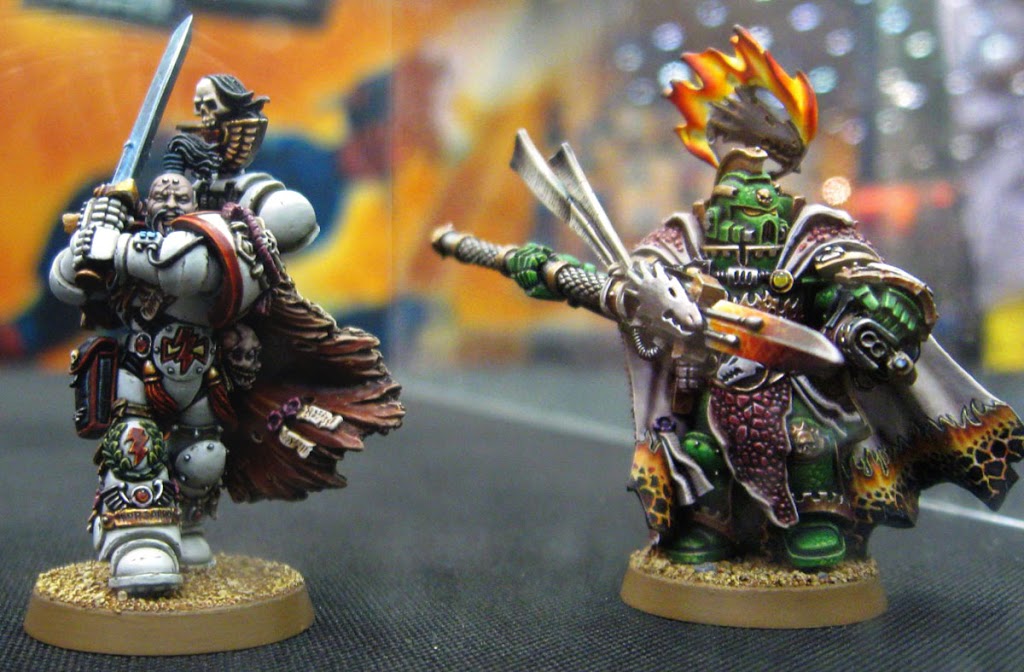 Image brought to the community by Warseer's: D-9
Hi guys,
It sounds like not much was said or shown at all regarding upcoming 40k products at this year's Baltimore GT. So far we have this single shot of the upcoming Kor'Sarro Khan said to be part of the Space Marine 2nd Wave coming alongside Planetstrike this July.
UPDATE
So we've had more word from several attendees who said that aside from the Golden Daemons entries, nothing new was shown whatsoever except for Kor'sarro. The Q&A was said to be short with pretty much nothing new going out, and most surprising of all, no mention or display of Planetstrike which is merely 2 months out.
In my opinion not the best of directions to take Game Days. In any case, BoLS will very shortly be announcing something very cool for all you 40k and Fantasy guys to attend later this year. You just know it will be a blast! More soon…

~More as we get it. Expect this post to get updated.