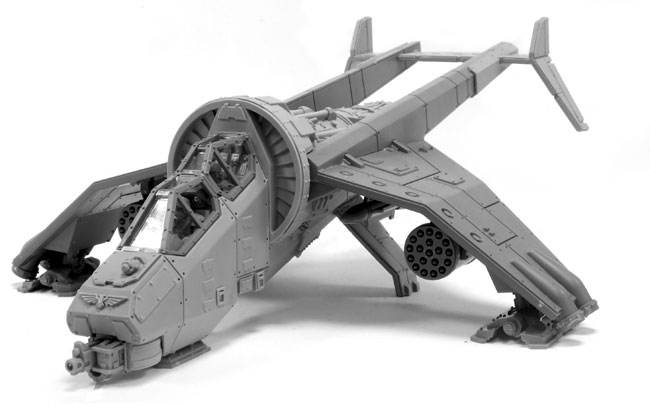 Hi guys,
Forgeworld has been busy jumping on the Imperial Guard release window. Lets see what they just put out:
Vulture Gunship
This new kit is a hybrid that used an all new resin engine that slots into the plastic fuselage, wings, and tail booms from the plastic Valkyrie kit.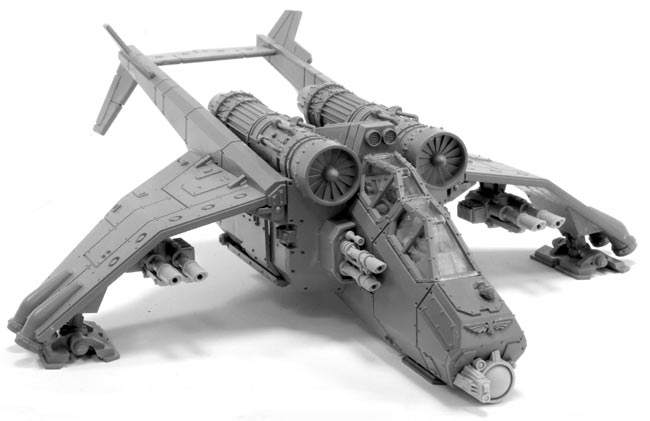 Vendetta Conversion Kit
This gives you a set of resin weapons and extra equipment to make a Vendetta out of a standard Valk kit.
Aircraft Accessory Sets
Groups of resin weapons and euipment options to outfit your flyers with:
-Multilasers
-Fuel Tanks
-Missile Launchers
-Multiple Rocket Pods
-Heavy Bombs
-Hunter Killer Missiles
-Autocannons
-Las-cannons
-Punisher Cannons
~Those twin punisher cannons for the vulture look mighty mean folks! Oh yeah, Forgeworld is also offering the new plastic flying stand seperately and will be including it as standard in many of thier kits moving forward. All this stuff is available for pre-order now and shipps out the week of June 22nd.