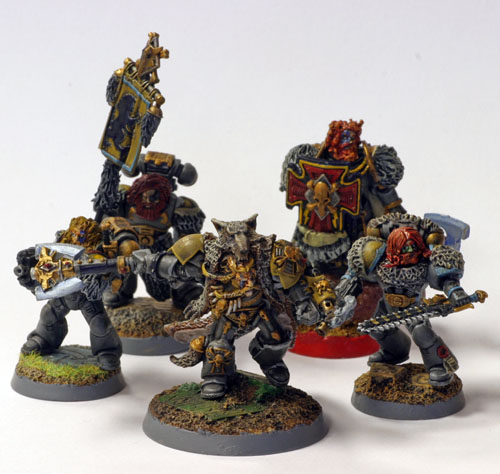 Lower image brought to the community by Warseer's: anselminus

Looks whats floating around the tubes today. Word is these are made using the new Space Wolves multi-part plastic kit.
"The Space Wolves were one of the first Space Marine Chapters founded by the Emperor; fierce and barbaric heroes of legend who charge fangs bared into the teeth of the enemy. In October, this Chapter of ferocious warriors is being re-launched with a brand-new Codex and range of Citadel Miniatures."
~Oh, the floodgates are opening. I guess this pretty much confirmation of the Space Wolves in October talk. You guys should pencil it it. Finally, the last of the "add-on" non-stand-alone codices falls.