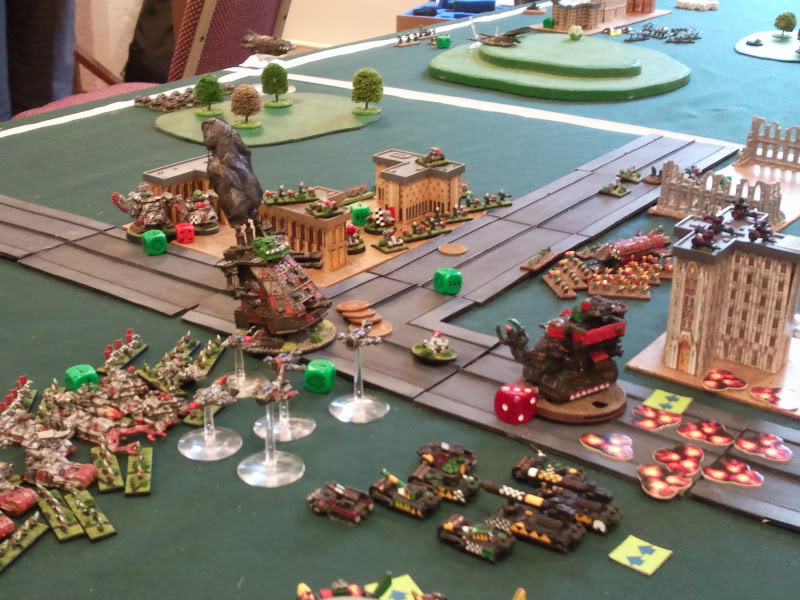 A release from EPIC-UK tells us that Matt Arnolds' grip on Britcon has finally been broken by Joe Jephison and his Codex Space Marine army.
Mark Preston achieved 2nd with his Space Marines (his first tournament placing), while 3rd place went to Mark Hargrave and his newly painted Orks.
In his release, Mr Otter said "[these results] will really make the final part of the EPIC UK championship season really exciting".
The combined Best Sportman award for all fantasy and futuristic events (Warhammer Fantasy, Warhammer 40,000, Blood Bowl and EPIC) went to Kevin Bott, who won thanks to his EPIC Eldar army. "[This shows that] EPIC players are the friendliest out of all the futuristic and fantasy bunch", Mr Otter said.
In his closing statements, Mr Otter thanked all Britcon participants: "Finally. a big thank you to all who turned up, making this year's Britcon the best ever".
~Sounds like a great competition, and it's always good to hear about the Epic tournament scene in different countries. If you have Epic-related news about your own club or tournament, let us know in the Epic BoLS Lounge.