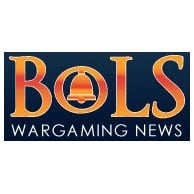 As I'm sure you've noticed BoLS has a new fangled layout. Let me get a few points out of the the way, then you can have your say.
1) The old layout was reaching the end of its abilities. We had used it for a little over a year (which is 10 years in computing years)! A bunch of new blogger features and cool stuff has come out in the meantime, and it had pretty much reached its limits of easy modification. Things such as the new condensed header area, has all the same functionality of the old one, but in much less screen real-estate. In general, the new template is a much more modern one behind the scenes, which allows lots more cool features to dropped in over time.
2) The new layout allows more content. With the move to a summarized post frontpage we are now able to not only display more posts, but let our writers off the leash, and can now do long form articles. Previously with all the recent posts in plainview on the frontpage, long articles were a real challenge as they could impact loadtimes severely. No more.
3) Consistent Theme. With the advent of the BoLS Lounge, we wanted to bring the frontpage into a new layout that ties both sides of the site together visually.
4) We're not finished. While we are up and running, there are still some old features to bring back online and some commenting information to make keeping track of the posts easier. It is coming.
5) the Recent Post Slider is just cool… Nuff Said.
~Have at it guys.