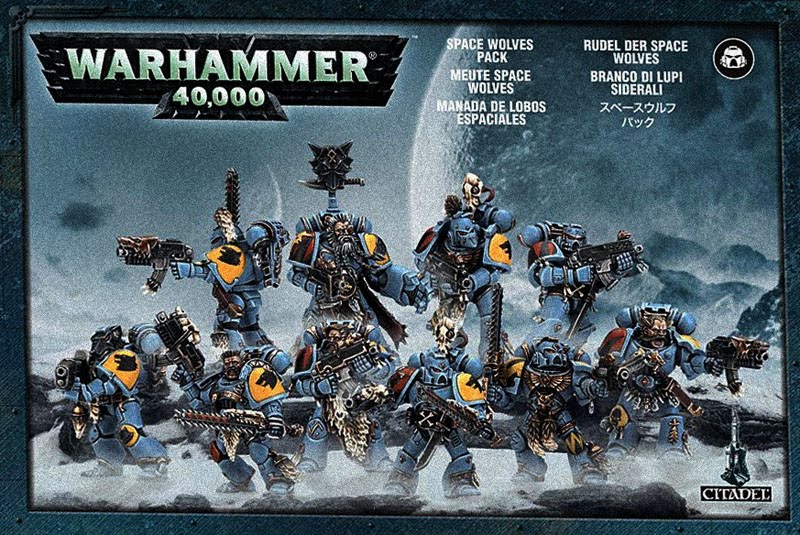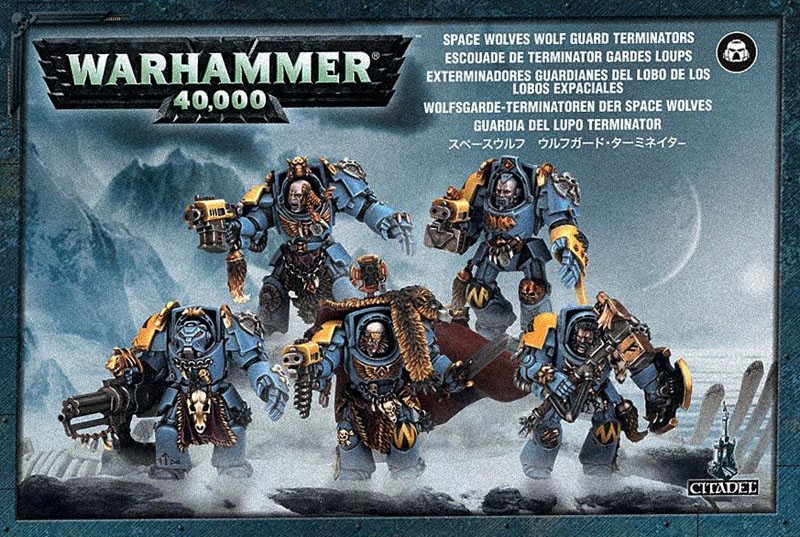 At long last the Space Wolves have arrived. With copies of the codex in FLGS' across the globe, we now begin the task of adapting to our new changed meta-game.
Codex: Space Wolves $25.00
Space wolves Wolf Guard Terminators $50.00
Space Wolves Pack $35.00
Canis Wolfborn $41.25
Lukas the Trickster $15.00
Njal Stormcaller $20.00
In particular, check out this info on that Space Wolves pack kit:
"This box set contains 10 multi-part plastic Space Wolves miniatures that can be assembled as Grey Hunters, Blood Claws or Wolf Guard in power armour. This 218-piece set includes: two each of five different leg variations, two each of six torso variants and two each of five backpack variants, and 56 heads. Also included are a selection of plasma pistols, chainswords and boltguns, and two each of: power swords, thunder hammer and storm shield, wolf claws, plasma guns, storm bolters, power fists. Additionally there are a host of wolf tail talismans, knives and icons to add to your models."
~So who's fallen under the spell of Russ? Who's in and what are you picking up first. For you non-Astartes, how are you adjusting your army and tactics for the Space Wolves' arrival?