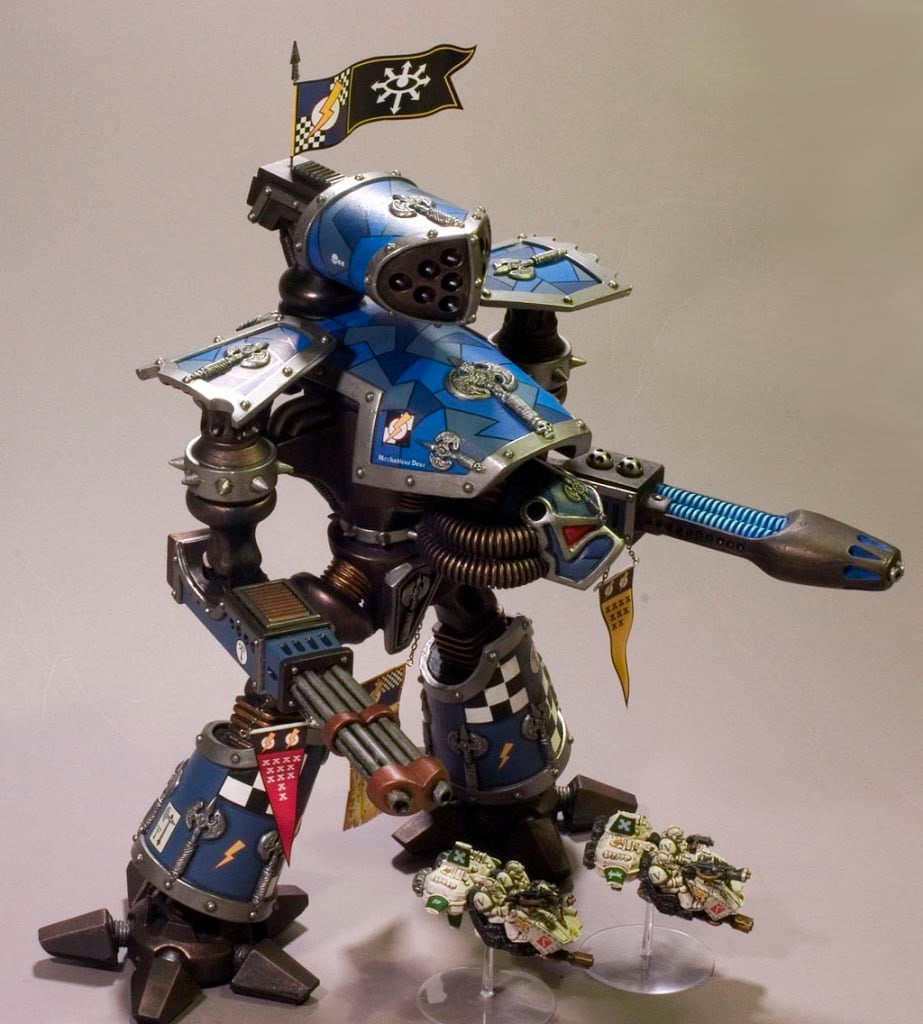 Hi guys. I get a lot of email from folks wanting to see some of our big toys in close up. One of our pride and joys is our collection of ancient Armorcast titans, but outside of BoLScon and Adepticon, very few folks get to see these things. You can see more of our titan collection in the hobby archive here.
Here is a walkaround video to give everyone an idea of what these models are like in person, their assembly, and basic painting techniques and final detailing. Enjoy.
BoLS YouTube Channel (subscribe to our channel)
~I thing the new Forgeworld pieces are just fantastic, but for models from the early 90s, the venerable Armorcast warmachines still hold up well if you take your time with them, and hark back to the glorious days of Adeptus Titanicus, & Epic. They will always have a special place in the hearts of many an old timer. Any questions and comments are welcome.