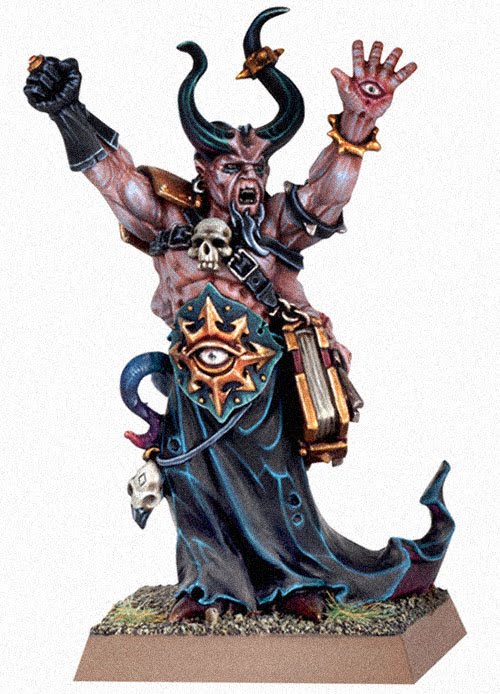 So look what showed up in the BoLS inbox.
Hot off the presses, the new Games Day 2010 Mini.
"The 2010 Games Day miniature is a wonderful Warhammer Chaos Sorcerer sculpted by Dave Thomas. Resplendent with tentacles, skulls and a book of forbidden lore, it oozes character."

~So do any of you guys really go out of your way to collect these limited releases? I occasionally see overpriced Krootbirds, and other Gamesday minis on eBay, but didn't know just how collectible they are?