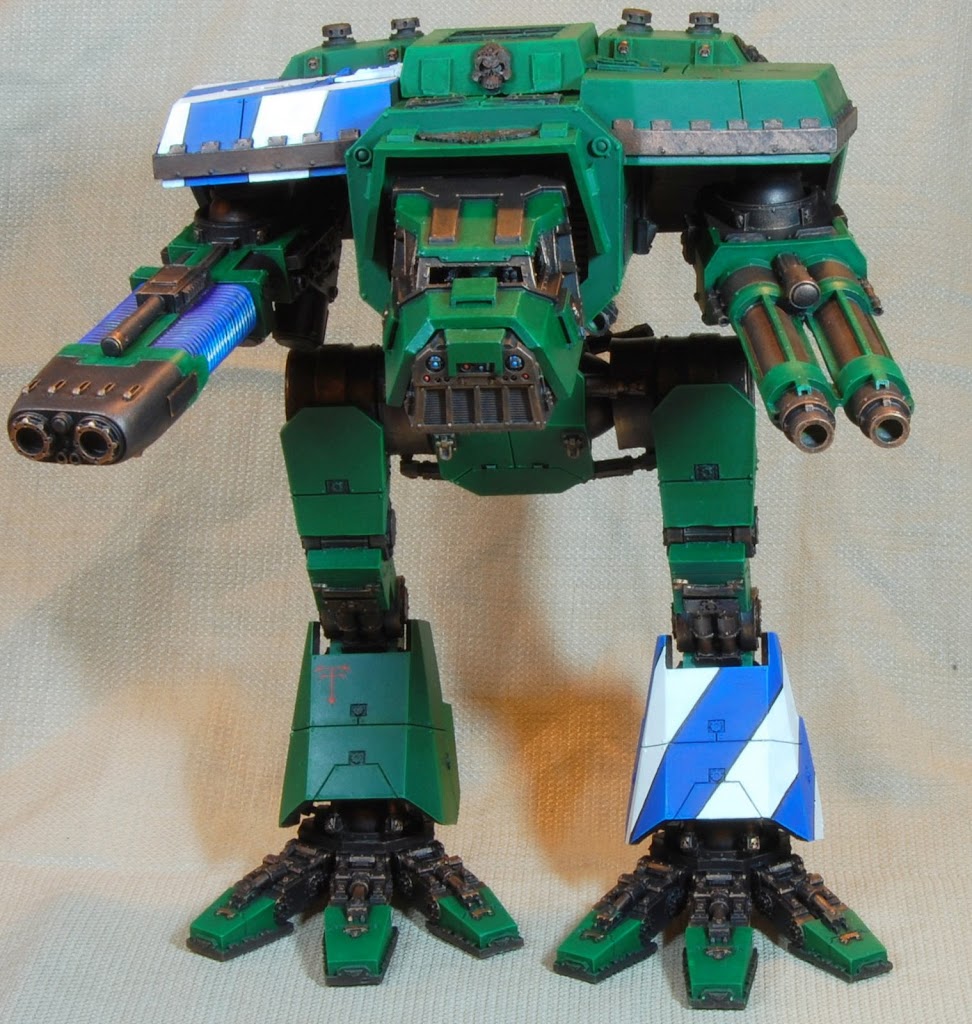 Minus' warhound titan is finally complete!
I must say I thoroughly enjoyed painting a Forgeworld Warhound, even if it was a headache occasionally.

I will be starting on Jwolf's Reaver Titan once I complete my entry for a local painting competition, probably in about 2 – 3 weeks.  I've also completely switched over to Vallejo paints now.  I had originally intended to stick with Citadel for the other two titans, but I decided the disaster involving the acetone brush cleaner and the acrylic paint pots was too great.  Thankfully, Vallejo puts out a conversion chart and their color matching is very close.  I don't think you will be able to really tell the difference in the end.  I will still be using the Citadel foundation paints, they were unaffected by the brush cleaner spill.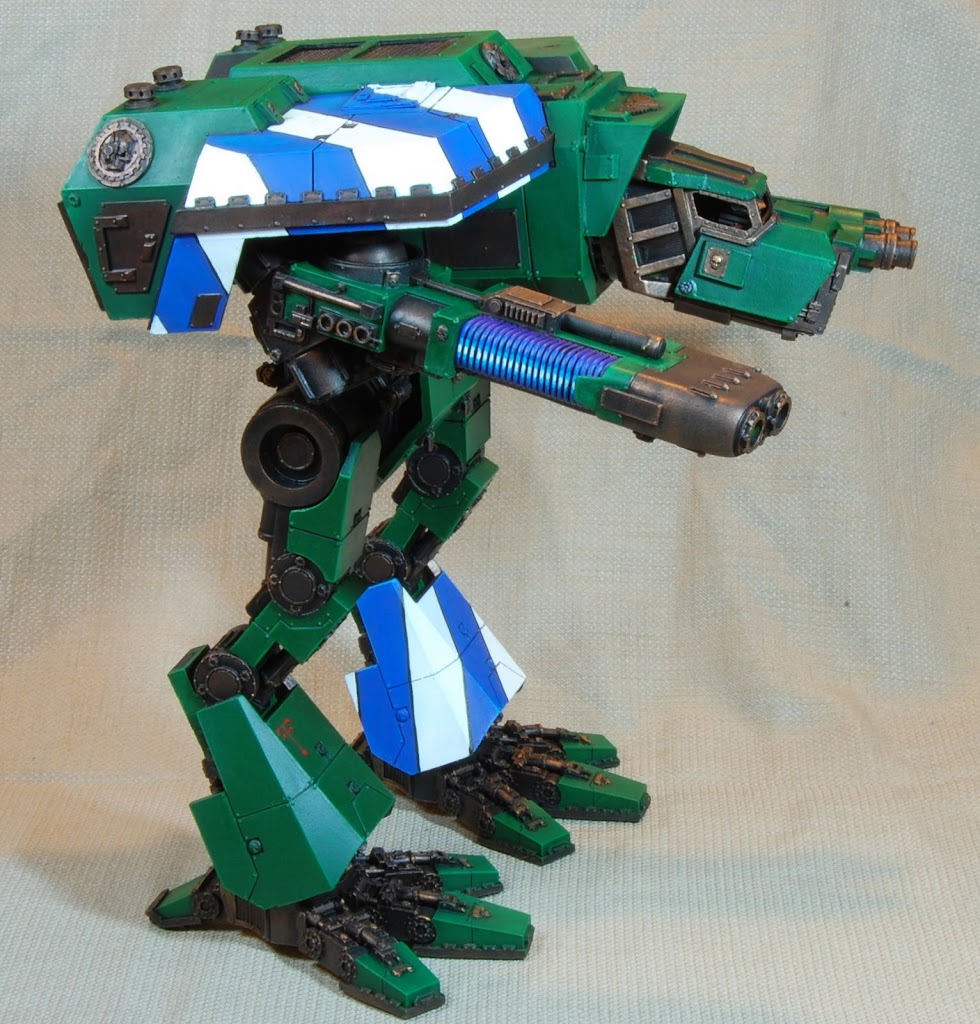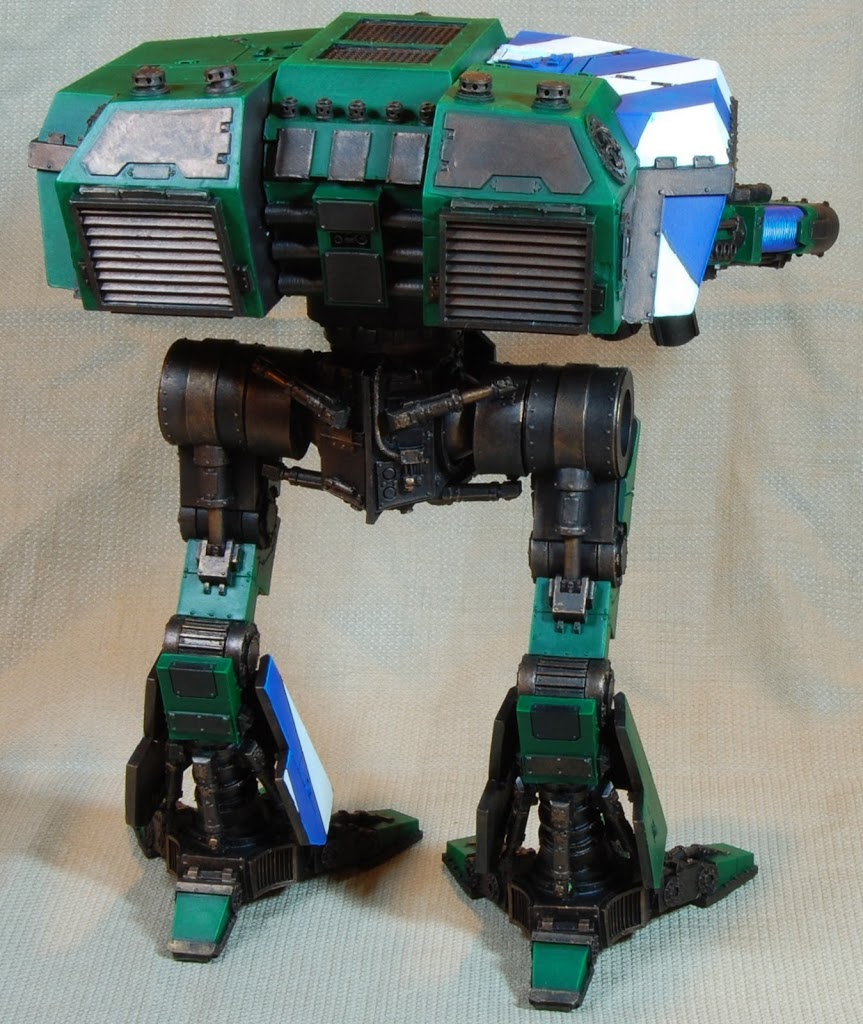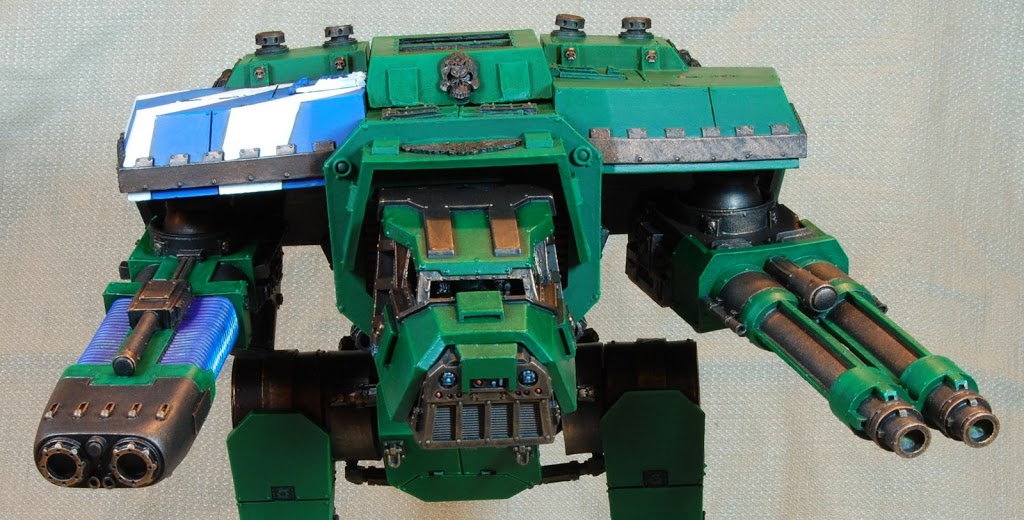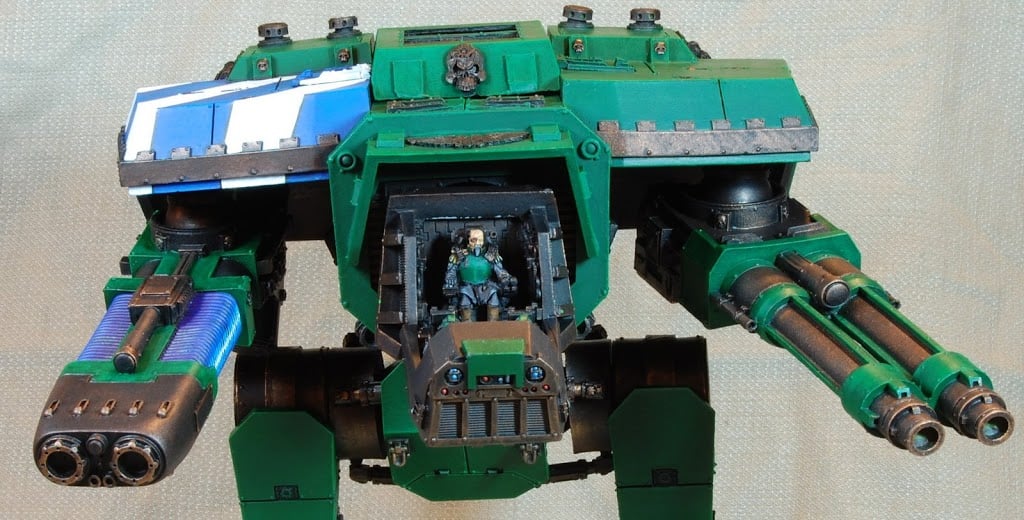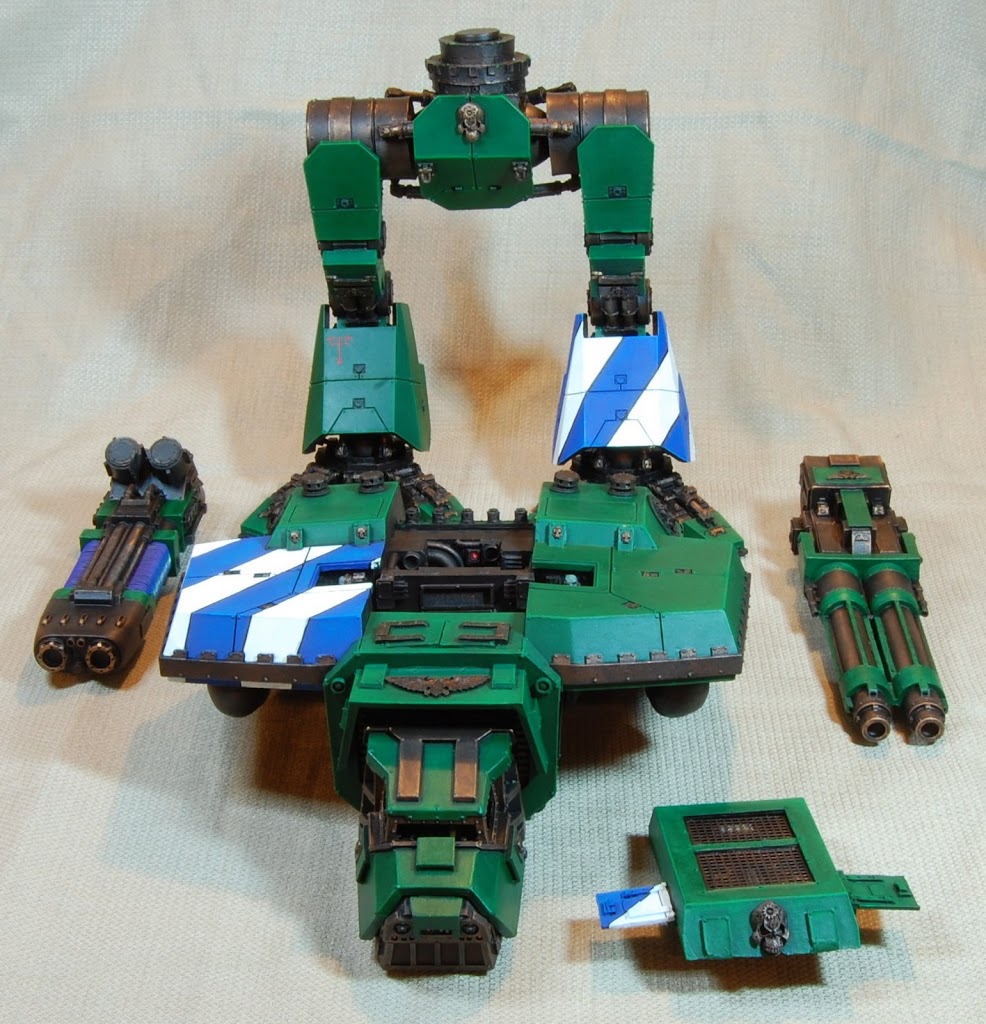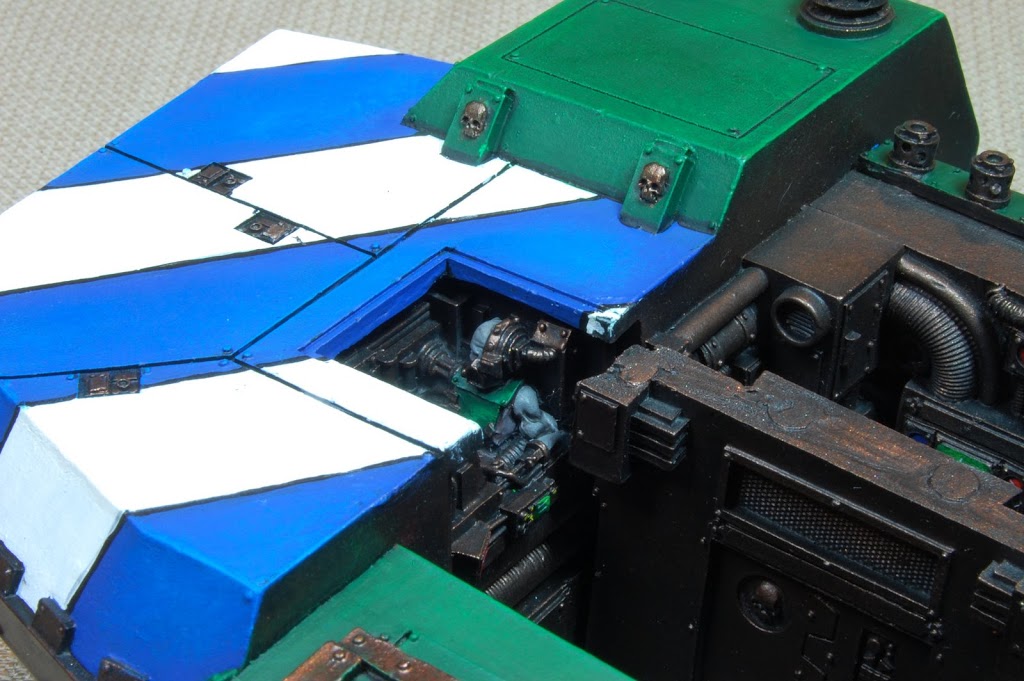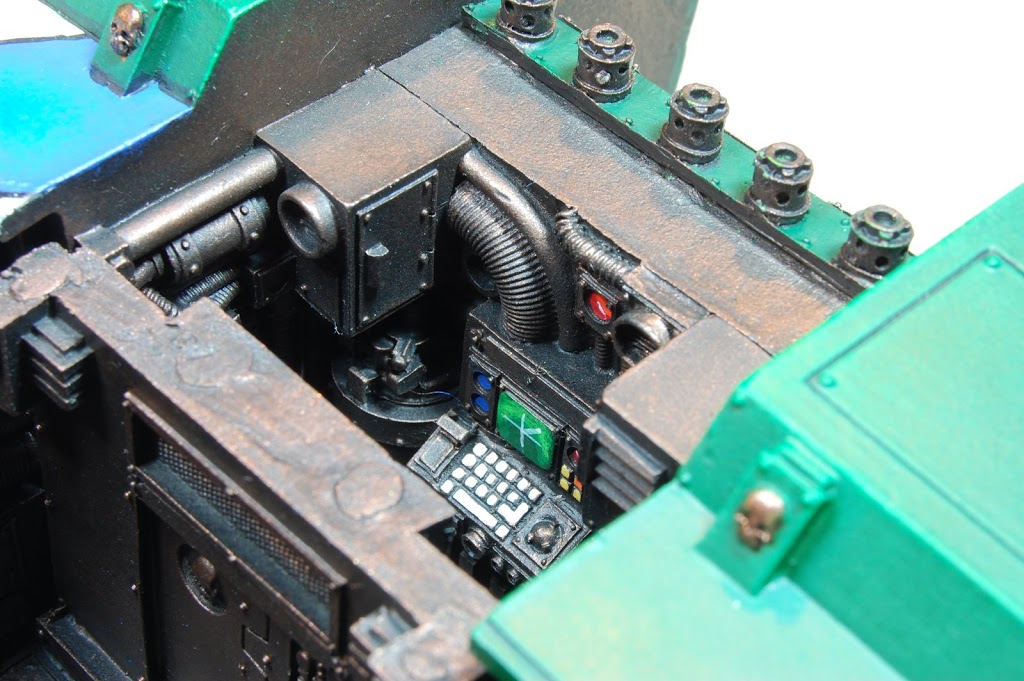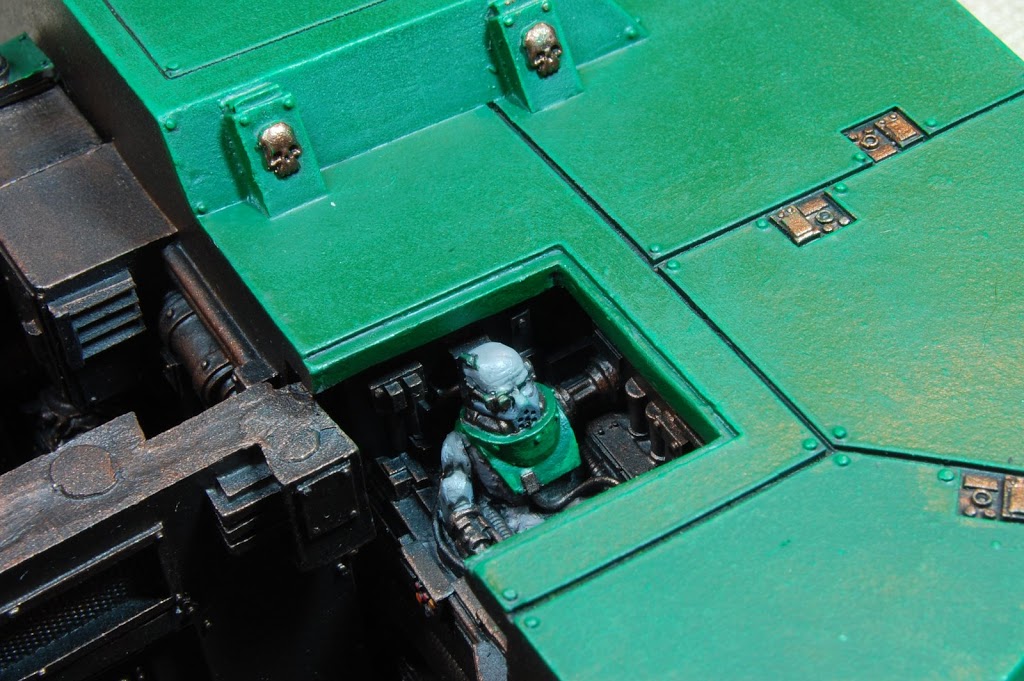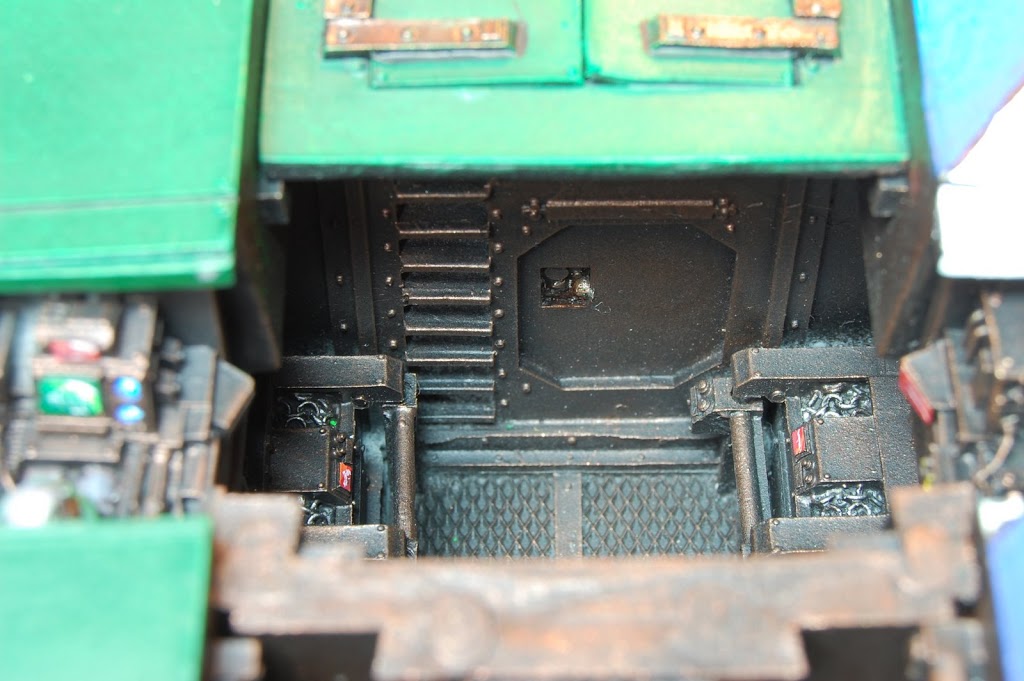 Technically it is not 100% complete.  At some point in the future when the other two titans are complete to the same level I will be adding some additional symbols as well as the hand painted banners.  I hope to get it all done by Adepticon.  If I like the end results, I will be entering the reaver in the Adepticon Rogue Demon competition.
~So what does everyone thing of the nearly complete results?  I definitely think that the Lucius pattern warhounds grew on me after painting this one.  I still think I'd go with mars for myself however.