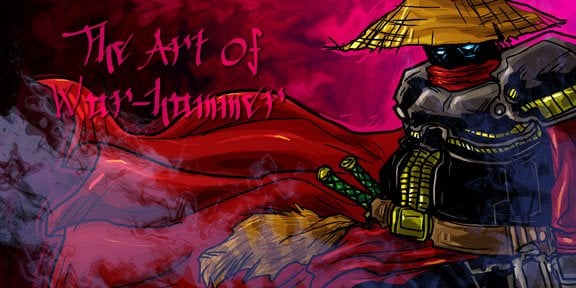 "A leader leads by example not by force
."
As some others have mentioned, this past weekend was the latest "Hobby" tournament at the local game store. As I was thinking about what I wanted to play, my conversations with Jwolf inevitably turned to his strange choice to borrow Bigred's Eldar. Not only was he playing a non-top 5 army, which he hadn't done… ever, but he was playing a very strange build including 5 Wraithguard and a Warlock. This got me thinking about the Wraithguard and made me want to get mine out again, even though they're still pretty bad. Wraithguard are one of my favorite Eldar units and I enjoy using them.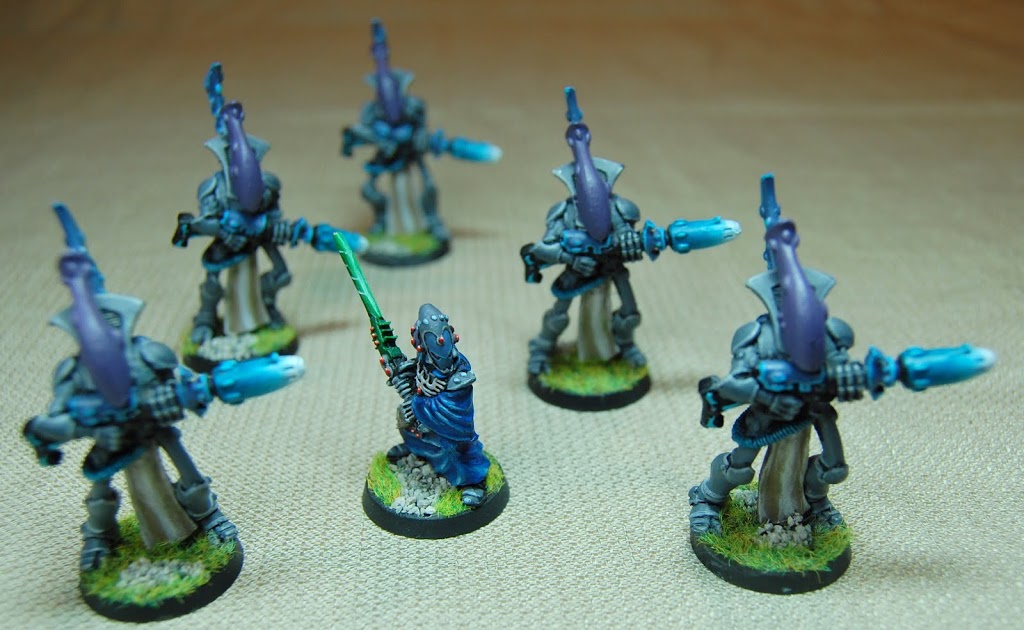 My Eldar has been featured on BoLS a few times in the past, most memorably when we were preparing for Adepticon last year, and the color scheme is somewhat unique. I used the same scheme when creating my Wraithguard and I think it works well for them. Really the most difficult part was deciding what to do with the cannons themselves. I googled around a bit for inspiration, and though I don't remember where I found it I decided to go with Hawk Turquoise for the end of the cannons blended up to white.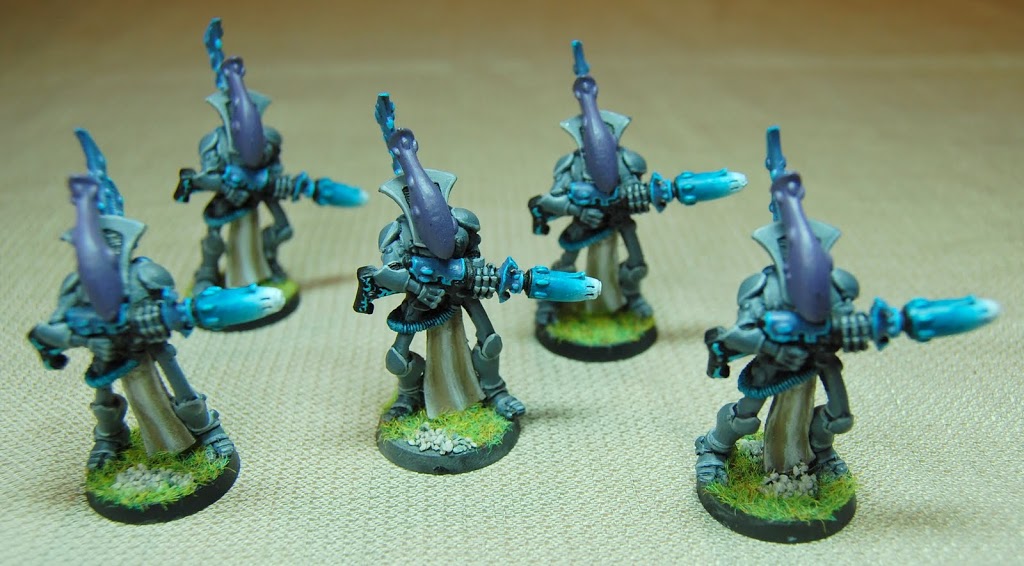 Their Warlock is actually the first Warlock I did for this army. I gave him blue robes (librarian?) and standard grey armor. I used Shadow Gray for his mask, and blended greens for his sword. He remains my favorite of my Warlocks.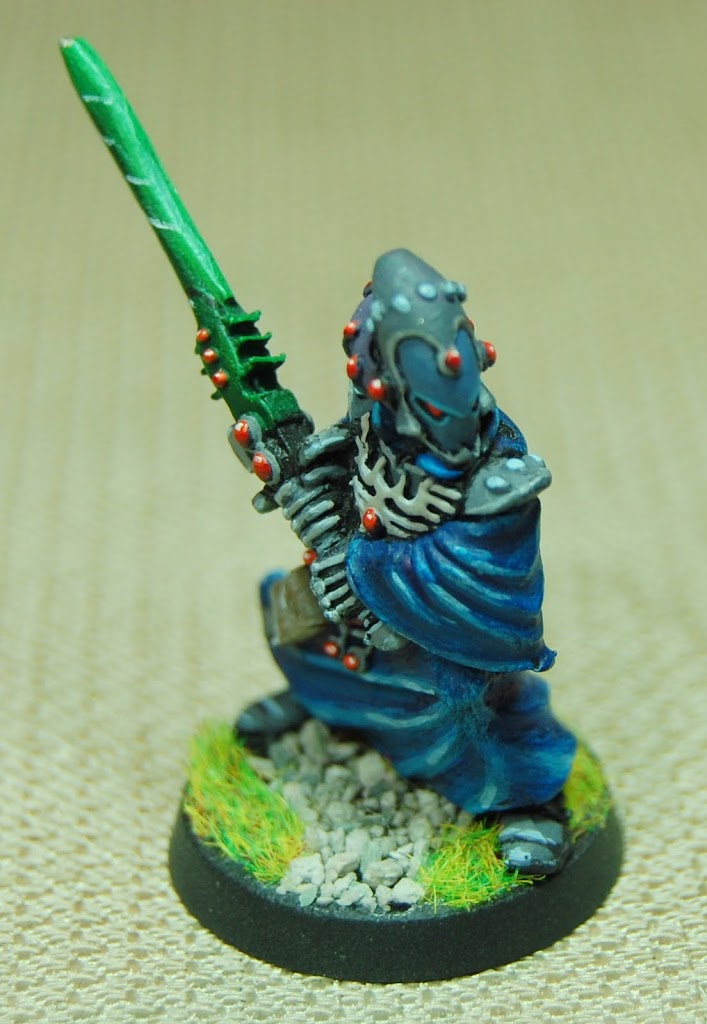 I think I will have to build myself another Eldar army to play around with using these guys and some Wraithlords. Oh how I miss the days of Iyanden spirit forces!


~What are some of your favorite units that don't see much light anymore? As always, comments are welcome. I'll be posting some of my Warmachine Retribution army building/painting in the fairly near future.