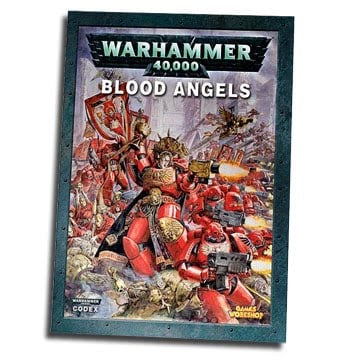 You've all been waiting to get a look at the upcoming Blood Angels codex in the flesh and here you go. The time for rumors is over, and this product is great looking!

BoLS YouTube Channel (check us out)
~I'm totally excited about this one, if for no other reason that I get to use models that haven't see the tabletop in over 15 years like my Sanguinary Priest on a bike I got way back in Rogue Trader. Now to figure out how to homebrew up some Stormravens. After all the rumors, what's your excitement level over this codex?