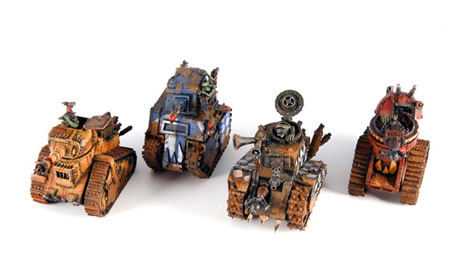 So Forgeworld has cranked out some of the neatest new tanks the game has seen in a while. Fasten your seatbelts because the Grot Tanks are here!

Grot Tanks £58 (set of 4)
~So that price is for a set of four, and we have yet another cool kit in the ongoing two years of cool new Ork kits.