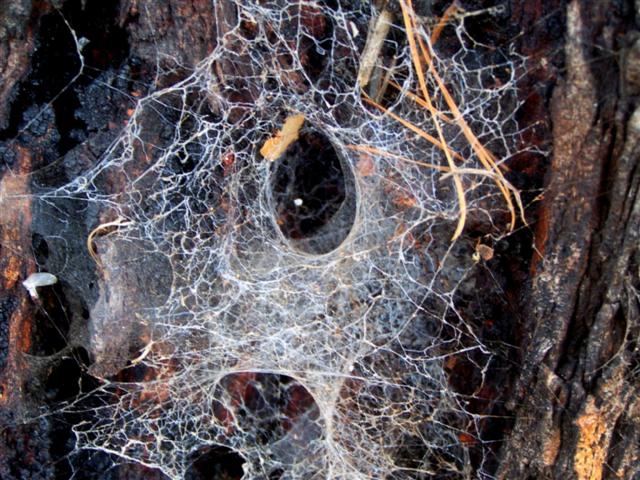 Goatboy here again talking about Dark Eldar. The question I have today is are Webway Portals worth it? The reason why I am thinking about this as I feel the Webway portal might be a strong theme to utilize in the new Dark Eldar army. Lets look at the pros and cons of this option and then go into how we can utilize it.
Portal Pros
The biggest pro is that it creates a smaller game table. For an assault based army, having a smaller actual table to get to your foe is a great thing. We have seen some Tournaments with crazy missions that allow you to be right on your opponent right away. Now imagine instead of needing a mission to do this you now have a Wargear item that does it for you.
Another thing that is interesting is that a foot army is a lot more viable out of a portal. You no longer have to weather any return fire and hope your are hot at rolling 4+ when being mowed down by bolters, stubbers, and multi-lasers.
The other interesting thing with a Webway army is that you can for the most part, create dynamic opportunities via deployment and unit placement right on top of your opponent. In a lot of games you can normally figure out the ins and outs of the game pretty quickly by how your opponent sets up. With the portal you can change your deployment on the fly based on what is needed where – especially if you have more than one portal opened.
Portal Cons
You are basing your army on reserve rolls. We all know how crappy things can happen when bad reserve rolls happen. Oh crap all my anti vehicle didn't come in and the Land Raider Redeemer is just flaming my ass all over the place.
Also the army is heavily based on getting that first turn webway drop. The webway portal only allows non vehicle units to go through. If you don't get a good drop with your units then they will still have to hoof it across the table top. This usually means one portal is not good enough and you most likely need two, giving you less points to work with a lot of the time or subpar HQ choices to try and fill in the spooky warp hole quota.
Also your opponent could fully surround the portal too, making it impossible for your foot troops to get out. There are a lot of horde style armies out there that can easily surround a spooky 3 inch bubble template.
In the Balance
So the question is are portals worth it? Can you go second and still utilize it without having to hide out in a non optimal hiding hole? Do I need to take 6 of them to make a viable Nightmare Army? Well I don't think so. I think 2 works out pretty well and I think it can make a neat army. So lets look at what we can do to make them tick.
First we need Webway Portal holders. The best options as far as I am concerned are the Haemonculus. They can get pricey so I suggest just make them super cheap. Just the Portal and maybe a Liquifer gun if you have points left over. Give them an attached Wrack squad so you have some wounds to give out with some kind of Raider. You could also go with a Venom with Trueborn too. All of these are options to get your portal at the very least to the 24 Inch line during a game. You could save the other portal for a turn 2 activation and go with a two pronged attack. Mix this with proper objective placement and you have a way to get at all the objectives easily without the need to have a ton of vehicles on the board.
The other bits to this puzzle is creating effective units to come out of the evil portal holes. I am planning on running some Grotesques attached to an Archon to help beat some face in. I know they don't have fleet, but with a Pain Token and a crap ton of wounds you got an effective unit that can come out and beat some face. If you can get an extra pain token on them they charge in at Strength 6 too.
The other unit I want to test out with is the Beastmaster unit too. I have already talked about it, but the squad of those guys going first followed by the Grotesques I think will make a great 1 – 2 punch. They will provide cover, have a wide enough net of effect as well as provide time to get other units into position.
Besides these two I do plan on 30+ Wyches to help deal some pain as needed. A 15 man squad should be more then enough to help deal with any stragglers that might be running around. I also plan on having two Ravagers float out of Reserves on the table edge to help deal with any tanks/vehicles/big MC's that might need to lose a few wounds.
The other thought would be to throw out Talos's too. The crazy MC of Doom can do some nutty things if left to get close enough. The Cronos Parasite Engine is another one too that can come out and be in range of its Blast Template. It just needs to do one wound to dump a Pain Token on the Beast Masters in front of it too.
The Reaver Jet Bikes could be a serious threat, shooting out 36 inches from each Portal and throwing some Free hits on a Long Fang/Devastator/Etc unit in the way. It is another thought for testing and a different way to make a cool army. Hellions work this way too and dropping the Archon in favor of the Baron is another neat option to bring a ton of Poison pain on top of their heads.
Portals vs Raiders?
I don't think Raider Spam is dead, but I just think the Dark Eldar are a much more interesting army. There are a lot of options to play with and that is not even thinking about the Special Characters available. I do think Phil Kelly has done a great job again with the codex, giving a lot of thought to future builds as well as future designs. Just like the Space Wolf codex this will be another constant tweaker to fit whatever army you want to play and think about.
Are you running portals and how are going to use them or fight against them? Goatboy out.