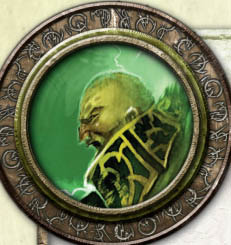 Hey everybody, our friends at Privateer Press sent over this exclusive teaser of Krueger the Stormlord's tier list from the upcoming Circle Orboros book. Take a look: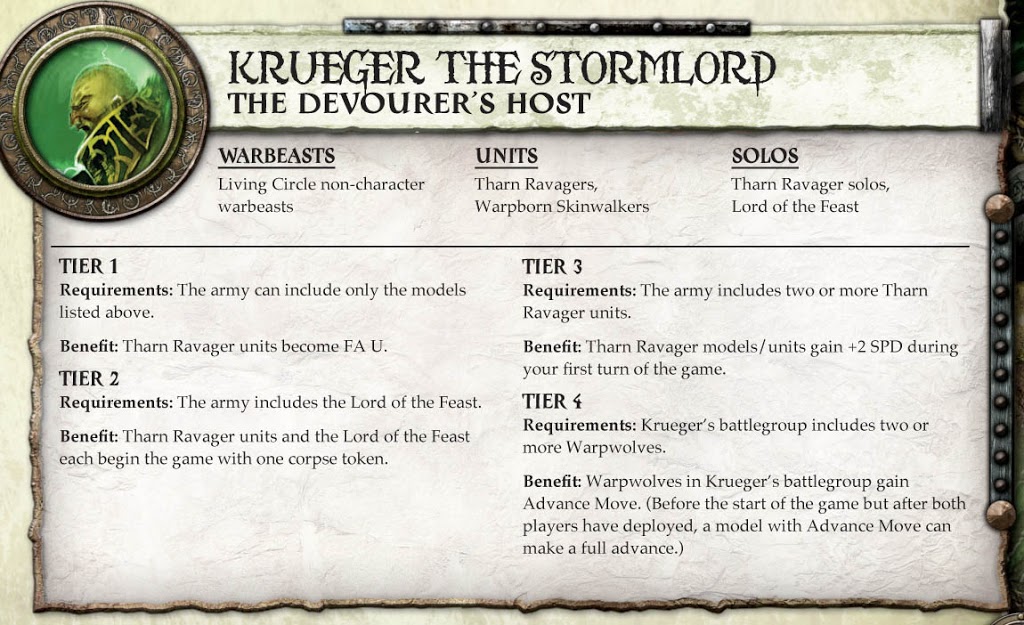 You know, no matter how cool Krueger is, the Old Witch is still going to take away his football.
Expect a full review of the Forces of Hordes: Circle Orboros book as soon as we get our greedy little hands on it.