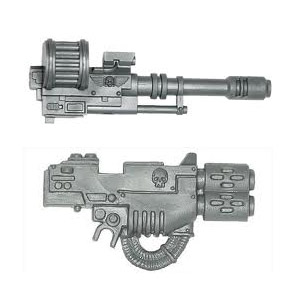 Being able to deal with tanks is an important part of 40k and has increased in significance with tank armies being relevant again thanks to 5th edition rules. Let's take a look at how one might effectively deal with different types of tanks.

It's the pink fiend Kirby from 3++ is the new black to discuss a rather important topic in 5th edition: how to effectively deal with tanks. A key component to making competitively balanced lists is creating maximum efficiency in your army and attempting to create maximum inefficiencies in your opponent's army. This is a key concept behind creating pure foot or mech lists in it can often invalidate part of your opponent's firepower by making it inefficient. This doesn't mean it still doesn't need to be dealt with but you have reduced part of your opponent's effectiveness. Today we'll look at creating maximum efficiency whilst dealing with opposing tanks.
There are different types of anti-tank firepower in 40k. One of the main differences is based upon strength. An army full of S7 guns is going to do quite well against AV10-11 armies but if heavier armor comes out to play, they are going to have issues. It would then seem having an army of S9 guns would be the better bet as you can reliably take down AV10-11 as well as AV12, 13-14. However, it's not as simple as this basic comparison implies. Lower strength guns are often better at taking down lower AV due to rate of fire whilst higher strength guns have the strength and often a bonus (i.e. 2D6 pen, AP1, etc.) in being able to deal with higher AV. Ultimately this often brings up the distinction between two different types of anti-tank firepower: suppression fire and anti-tank.
True anti-tank weapons are those guns we hate to love; meltaguns. Anything with a high strength/way of beating good armor values, is accurate and generally has AP1 is considered actual anti-tank. These are the guns that generally have one shot and are quite likely to penetrate if they hit but are reduced in reliability in being only one shot. There's no safety net if you miss or fail to pen or roll a 1, etc. It's all or nothing. To get any sort of reliability with these guns you need to take more than one such as in Devastator/Long Fang squads or Meltavets. With the increase in tanks thanks to 5th edition as well as increase in cover saves, these type of weapons have lost prominence as they are no longer the be all and end all of anti-tank warfare. Although there are few guns better than meltaguns or railguns in terms of taking out a given tank, they are often poorly utilised against foot lists or unless you have a lot of them, cannot deal with actual mech spam. In the end there are just too many tanks to destroy and not enough guns. This is where suppression fire comes in.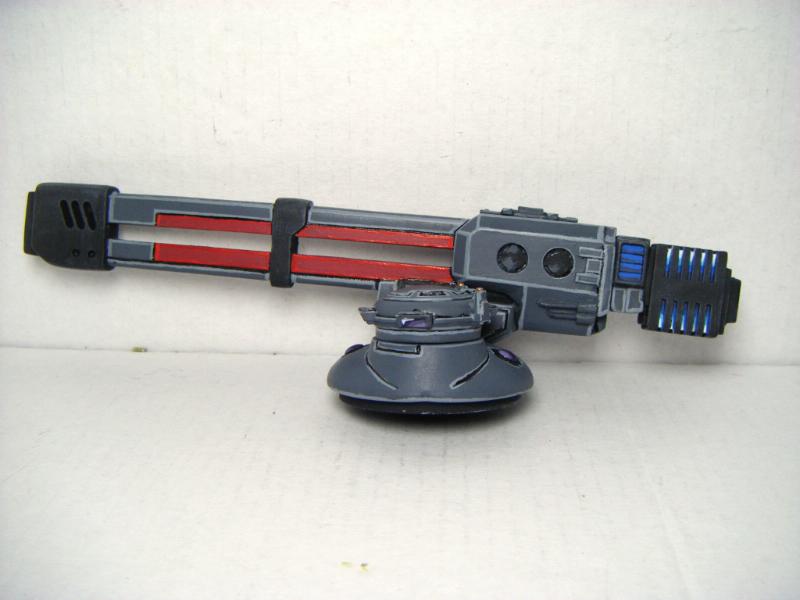 Railguns make tanks go pop
Suppression fire isn't true anti-tank. Whilst it can be quite effective in destroying lower AV vehicles, its main purpose is to stop opposing tanks in their tracks. Basically, suppression fire aims to cause a roll on the damage chart and most rolls are good results (weapon destroyed on some transports isn't, immobilised on gunboats isn't, etc.). Whilst this type of firepower will eventually kill lower AV vehicles due to simple weight of dice, its main purpose is to shut down opposing tanks and this is done through medium strength weapons and rate of fire. Rather than relying on one really powerful shot, suppression fire uses lots of lesser shots to reliably get a damage roll (any damage roll) and break through cover saves. Because of this, suppression firepower is also decent against infantry in foot based lists. Rather than wasting one really powerful shot on an infantry model which can be ignored on a 4+ due to cover, suppression fire is throwing several middling shots at infantry (which still wound on 2+) and aren't so bothered by cover saves as you often haven't paid a premium on low AP or high strength stats.
An army which is able to combine both actual anti-tank and suppression fire in their arsenal will have a major advantage over armies which do not. Not only is the army capable of dealing with tank spam through lots of shots (and remember, suppression fire is happy with a shaken result on a tank. Once shaken, move on to the next target) but it can drop heavy tanks too due to actual anti-tank weapons. A classic combination of these two types of firepower is lots of autocannons in an Imperial army backed up by meltaguns and lascannons. The masses of autocannons are quite capable of shutting down multiple tanks (and damaging infantry if necessary) whilst the meltaguns and lascannons manoeuvre for killing blows.
However, this isn't to say an army with only actual anti-tank (i.e. Immolator Spam, Pure BA Jumper lists, Space Marine Bikers, etc.) or minimal actual anti-tank and lots of suppression fire (i.e. Thunderbubble, etc.) are not viable. Rather, depending on how the army operates it is a balancing act of where you want to place the emphasis. The listed lists with minimal suppression fire for example are all lists focused on getting in your face and then dropping lots of wounds on any infantry which are disembarked from transports. They have the speed and durability to dictate play and don't necessarily always need to shut down the majority of tanks an opponent has.
Next article we'll look at anti-infantry firepower and balancing the two between each other. Until them discuss away.