Breaking News – GW Retailer Embargo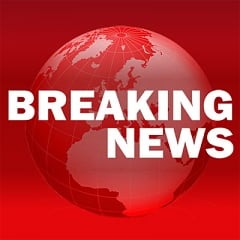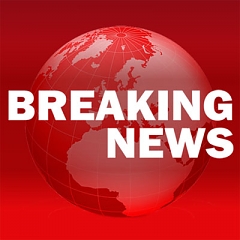 Hello, big news from the frontline! Rumors were flying around in the last days that Games Workshop will stop allowing large scale distributors in the northern hemisphere to sell in the southern hemisphere – get all the details after the jump.
Most of the wargaming community was shocked by leaked changes in GW terms & conditions. To quote the summary on UK based Maelstrom Games:
Games Workshop's new Terms and Conditions Firstly, Games Workshop's new Terms and Conditions, which come into force on the 31st of May 2011.

These, among other things, restrict the sale of language products – i.e., rulebooks and codices that are not in English – and, most crucially of all, restrict the sale of all of their products to the European Union, although there are a couple of countries (such as Norway and Switzerland) that are geographically within Europe but not in the EU that we can still sell to.

The full list of countries that we can sell GW products to is as follows:

Austria, Belgium, Bulgaria, Cyprus, Czech Republic, Denmark, Finland, Estonia, France, Germany, Greece, Hungary, Iceland, Ireland, Italy, Latvia, Liechtenstein, Lithuania, Luxembourg, Malta, Netherlands, Norway, Poland, Portugal, Romania, Slovakia, Slovenia, Spain, Sweden, United Kingdom

Obviously this means that all of our faithful Games Workshop customers from the Anglosphere – Australia, Canada, New Zealand and the United States – as well as those from Brazil, Chile, Peru, Russia, Japan and South Korea (apologies for those countries I have missed out) will now miss out on our superb service and cheap prices, but I'm afraid the terms and conditions of our contract with Games Workshop mean that we have to say goodbye.
Shocker!
What does that mean? Well, as far as we can tell at the moment, it will mean that from june 1st, you will only be able to buy GW products from GW or your FLGS (at least if you are in a country without its "own"discount retailer, more below).
Well, but let's look at the numbers, and you will see how bad GW's call really is:
The GW online store states the price of an Imperial Guard BattleForce at 155 AUS-$ and 182 NZ-$, compared to 95 US-$ and 85 Euro. Due to this, for GW 1 AUS-$ is only worth 0.61 US-$, instead of the official exchange rate of about 1.05 US-$ per AUS-$! Yes, australians are paying almost twice as much for the same set as americans… For New Zealand it's 1:0.52 instead of the official rate of 1: 0.77.
The rate from Euro to US-$ is better, with an official rate of 1 Euro = 1.4 US-$ and GW's rate of 1 Euro = 1.1 US-$, but still, you will pay over 25% more than someone who happens to live in the EU…
Subscribe to our newsletter!
Get Tabletop, RPG & Pop Culture news delivered directly to your inbox.
And I guess I don't even have to start to explain the situation in Canada.
(Did I mentioned that these are just the official GW prices, not considering the usual 25-30% off you'll get online? Yes, if I believe a single group of player that it would be unreasonable for them not to buy online, it's Ozzies and Kiwis.)
Well, you can do the math yourself. For someone outside of the EU, it might be cheaper to build an army with miniatures from Forgeworld than with GW products…
Some retailers are responding: UK based Wayland Games announced via facebook:
Guys and girls, we are not ignoring you by not making a formal response to GW's trade terms changes that were released today. We need some time to properly study them, as do the lawyers. So please bear with us until tomorrow when we will be able to elaborate
This actually a very valid point, because the EU has very strict laws to ensure free trade. Sadly, they mainly deal with trade inside the EU, but less with trade from the EU to other places, AFAIK. And we can assume that GW has a quite capable legal team to advise them especially in sensitive matter like this.
Anyway, even if someone would bring this case to the courts it might very well take months, if not years, to get a ruling one way or the other.
To date, we cannot say if and how this affects North American discount retailers like The Warstore, who are not inside the EU, and if such a restriction would be in any way in agreement with US law. It would also help to have a look at the actual text of the new terms & conditions.
Well, let's hope this is not the whole story. It's all still sketchy, and the motives remain elusive (surely GW makes the same money from a set sold by a discount retailer than from a brick and mortar shop somewhere, so why care?). Maybe in the end, this might make sense…
Flamers ready, boys and girls. Ignition on… GO!