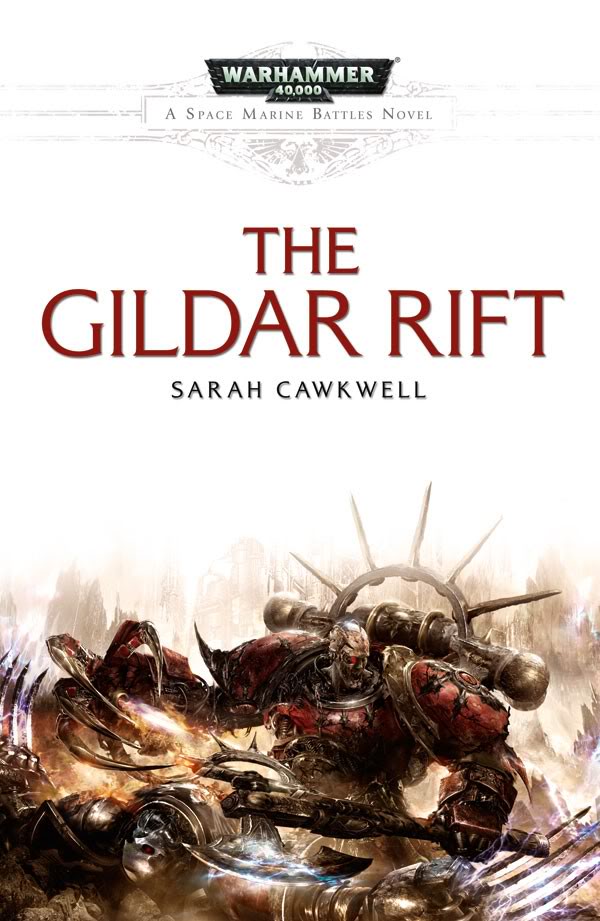 Howdy BoLS people, CrazyRedPraetorian here with my thoughts on the latest Battle Novel, The Gildar Rift. It is Sarah Cawkwell's first full novel and the style of writing is definitely different from the other Battle Novels that I have read.
The other Battle Novels I have read are nonstop action from cover to cover. The Gildar Rift reads more like a regular Black Library novel with more time spent on story development and less on Spess Mehreens Killin! Don't get me wrong, it is still a popcorn book, just with a little more substance and slower pace than the other Battle Novels.
The Gildar System is a system defended by the almost inept Silver Skull Space Marines. The Silver Skulls are attacked and repeatedly duped by Huron Blackheart and his Red Corsairs. I almost felt sorry for the Silver Skulls..almost. For some reason, I had a hard time liking the Silver Skulls and I'm an Imperial player. This book just didn't make me want to go out a start a Silver Skulls army. However, I am considering a Red Corsair army now. The idea of an army consisting of all the fallen loyalist chapters appeals to the hobbyist in me. Obviously, the author favors the the Red Corsairs and it shows in this novel. In addition to this novel she has written at least one short story about Huron that appeared in Victories of the Space Marines.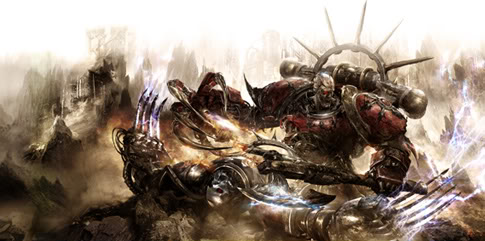 The most interesting thing about this book for me is that it backs up the reference to traitor Space Wolves in the Chaos codex. The subject of traitor Space Wolves and whether or not they could turn has been the subject of many debates on various forums. In The Gildar Rift, Huron has captured the Wolf of Fenris and some of the Space Wolves aboard do indeed become Red Corsairs. So, that settles that debate. Sorry, Space Wolf fans. As a long time Space Wolf player, I have to say this disappointed me.
I have to say The Gildar Rift is a notch above average. I will definitely read future offerings by Sarah Cawkwell. Although, the subplots and the story segments featuring the Red Corsairs were by far the better parts of the book. Overall the book was an enjoyable read and was fun…..and isn't that what this hobby of ours is all about? Give this book a read and let me know what you think!
Now Go Roll Some Dice!!!
CRP