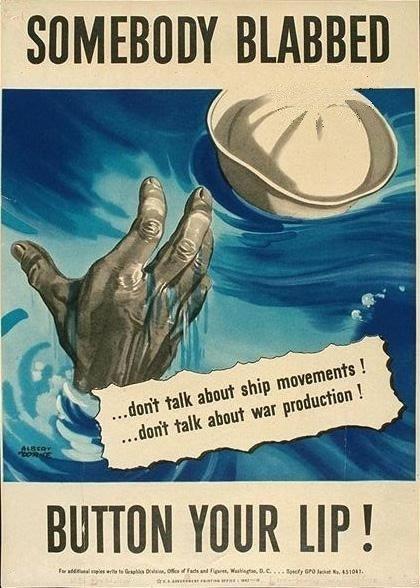 Goatboy here again talking about what is on most people's mind when it comes to 40k. WHERE IS MY CHAOS CODEX!!! Wait – that is on my mind. Instead let's talk about the 6th Edition "leak".

I am sure if you are reading this you probably read a bunch of other places that have talked about the "leak". I don't want to link to anything as I am just going over some things I read and what I think it means to the game. So with that in mind lets jump into the slowly increasing pool of 40k goodness.
First the biggest thing I have seen that causes my wee goat brain to shudder is the change in the actual phases of the game. Instead of the old standby, move, shoot, assault we now have Move, Assault, Shoot, and Clean up stage of the game. This is a big change and brings this so called leak more in line with Fantasy. I don't think it is the end of the game we all know and love as I think it moves the game into the constant swirl of firepower and movement they originally wanted with 5th edition. We got the run rule in the last edition which helped open up the playing field. These new movement rules and assault rules will mean games are a lot more fluid as you move and push around the board. I think this will be fine as it makes the game a lot more interesting. Assault units are going to be just assault units. There are also some rules for defensive shooting and overwatch which will be interesting to see.
The next interesting thing is that vehicles got better at shooting but will take more pain from shooting. We have stacking damage on a vehicle, so massed glancing hits are going to be a problem as you slowly gut that vehicle down. You mix that with a much more robust shooting profile and you start to have tanks that are actually tanks. Finally they will be moving, shooting, and causing problems on the playing field. Flyers and other options become harder to hit which is good too. It is also interesting that your Weapon Skill will help you when trying to punch something.
Squad leaders become very important as they provide your LOS, regroup ability, and other options throughout the game. There are also options that let leader force wounds on specific models too. The hidden powerfist is going to eat it. Also weapons all have AP values as well. This includes close combat weapons. Orks are going to get chewed apart from Chainswords and if you don't have some kind of crazy weapon Marines are going to be a tarpit. This is pretty interesting as it moves it more inline with some of the video games as well as stories of Marines chopping through jerks. Power swords also are granting a 5+ inv in close combat so that is pretty exciting too.
A big thing I read about was the change to wound allocation. The game still has the armor groups but you get to decide who lives at the end after all saves are rolled. Also multiple wound models are not going to be running around wounded. You now have a patch up phase that forces you to remove models and until you have the lowest amount of wounded models. Let's say you have 10 Paladins with 5 wounds distributed through there. In the patch up phase you will remove 2 models and only have one wound model left. This is huge as the old advantage of wound allocations won't matter. This will help speed up game play and make other units a bit more exciting because you won't be giving up free casualties.
There is also a new characteristic called Evasion. This is pretty interesting as it makes certain options harder to hit. Fast models become much harder to hit which will hopefully help this new brutal ruleset. We also have supersonic flyers as well which will create a larger board as we shoot and drive around. I think anything that makes you think of the entire board as your playing field is a good thing. I know one of the player skill advantages is controlling the table and this will help push the edges of the playing field.
Another interesting point is that you have to be in control of an objective in the beginning of the turn. This means a "Turn 5 Fritz" victory is no longer going to be an option. Also you can't control an objective in a vehicle. I guess those Rhinos are going to go back to being walls again instead of boxes. This will be one of the bigger changes in competitive play as we all change up how are armies are built and designed to hold and win objective games.
Cover has become a 5+ for most things. I said this was going to happen and I am glad these rules have it. This push will mean we need more models on the board instead of just a bunch of small things as massed fire on a small squad will kill it. Smoke is also back to a 5+ save so the flickerfield is the best smoke in the game. Mix this with Evasion and Dark Eldar are going to be a pain in the butt to shoot down.
Things I don't like is how you choose who goes first. Bidding points is just another means for smarter players to guarantee what kind of options their armies need to do. I would probably choose to go second every game as I will just bid 0 most of the time. I bet tournaments will just leave it as a dice roll as it makes things a little more interesting. We will see if the strategems are going to be good.
There are a bunch of other changes that I don't want to jump into. I am not 100% sure of this leak as it has a lot of wish list options from before as well as other odd things in there. I think these rules are not nearly as end of the world as others think it is. I think the game will play pretty much the same with small tweaks and other new options that should improve the speed and overall enjoyment of the game. All I know is I am excited to have a concrete "leak" that was either really well researched and put together by a team who knew what they were doing – or real. Either way it gives us some fun things to talk about – especially how Black Templars were not in the codex change PDF bit.
So what are you the most excited and most worried about in the "leak"? Goat out.