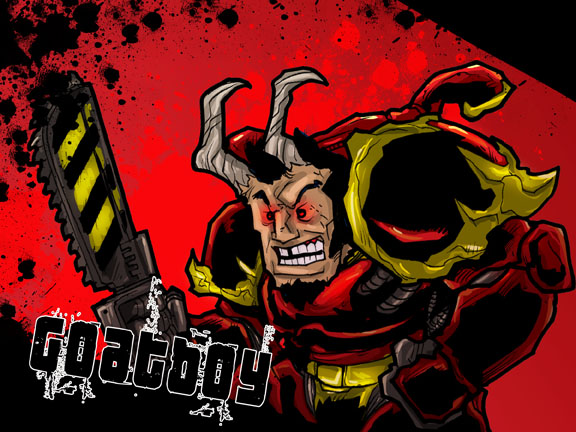 Goatboy here again chatting some 40k nonsense. Today I want to ask the question of what kind of player are you – a Pessimistic dice chunker or a Positive ninja flipper. Of course you are probably asking – what the hell do I mean by Pessimistic or Positive? Well let me explain it to you.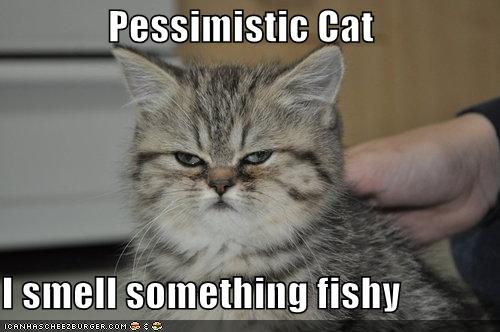 Pessimistic
1. A tendency to stress the negative or unfavorable or to take the gloomiest possible view.
2. The doctrine or belief that this is the worst of all possible worlds and that all things ultimately tend toward evil.
3. The doctrine or belief that the evil in the world outweighs the good.
I call myself a Pessimistic player in the sense that I don't believe my models will do the job I set out for them. When I throw my 10 Grey Goats into a scrub, even with the Dirty Limerick Standard, I don't have that much faith in them winning the day. I build my armies with this in mind with multiple avenues of consistent and brutal methods of redundancy to pull out my win when I fight with the dice gods. I quit eating sadness donuts so I have had a wonderful batch of one's and two's lately.
Now this isn't that I am always dogging my army, I just don't try to put faith in me breaking the odds with one unit. I need my entire team to work and bring me the win at the end of the day. If I need to pass a 3+ save I know I will fail it in the end. This is why I favor things like Eternal Warrior and other options that mitigate my bad dice rolling.
I also look at armies that move away from MSU because when I only have 5 dudes to try and roll some armor saves for, I will always lose the important guys. I don't know how many psycannons, meltaguns, and other awesome weapons have been picked out for an unlucky death on the field of battle. I am sure my Space Goats lost that extra special dirty limerick standard a bunch of times.
Positive
1. Confident in opinion or assertion; fully assured:
2. Admitting of no question.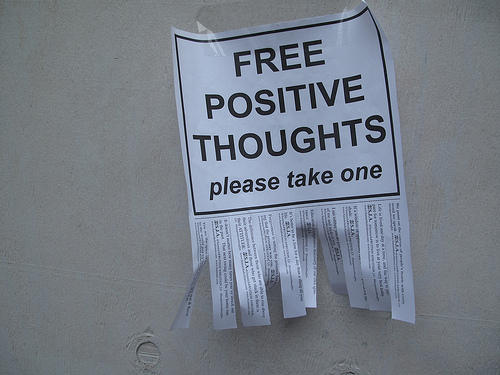 A positive player is usually the guy that has faith in his 3 Lascannons destroying your Land Raider in the first round of fire. They are the player that normally has the army designed with lots of one of's that somehow combine together to destroy your painted armies. Our local guru JWolf is one of these players that always has faith in his Desert Raiders to pull out the day. There are some other guys on the circuit that have this type of faith and army ability in their choices.
Of course they might not always be a positive force to play against. Losing to what looks like a Battleforce army can be rather frustrating. Of course as you play with different people these so called Battleforce armies become a lot more interesting and better explains of "good" play instead of the normal copy and paste world a lot of "competitive" 40k lives in.
Both of these game styles don't fit everyone completely. We all have those army build of ours that might look good on paper but just can never get past the 3+ they need to win a game. How many times have you read a tournament winning army list and thought – heck I can beat the crap out of that army? How many times have you questioned how one of these players won any games or if this event was just a bunk POS? A lot of generalship comes in how you interact and treat each and every battle on the table top.
So with this in mind what kind of player do you think you are? I know I labeled myself as a Pessimistic due to my own nature of never trusting my odds and trying to find ways to force it in my direction. I have tried to redo some of that thinking lately as I get more and more into the paint a cool army nature of the game during the last gasp of 5th edition. Heck I have started driving in terrain to push my bad rolls with 1's and other nonsense just to try and break my own thoughts of – well meh I will always fail.
So with this in mind – would you want a dice system that hits the averages more often or would you rather have the constant up and downs of a single d6 system where a 1 always fails?