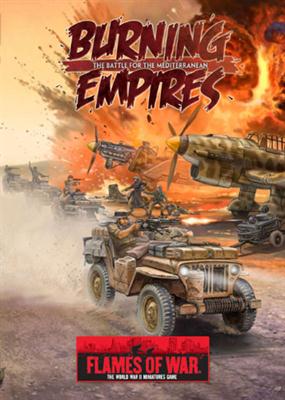 Recently I have found myself reading about the exploits in the Balkans during the early years of WWII. A few months ago Battlefront released the Early War supplement "Burning Empires" which gives us forces for use in Flames of War for this explosive region of Europe.
This supplement is chalk full of goodies. What makes this book interesting is that the allies are Greeks and Free French. We also have the Fallschirmjäger which is something I've been waiting for. Besides the forces in this book we have an extensive section of new rules so we can play small skirmish level raids. On top of all this we have the return of the airborne missions.
In "Burning Empires" the Germans and Italians are both pretty straight forward. On the other hand the Greeks and French have some neat rules. The French Foreign Legion has my favorite rules in this book. As written the Foreign Legion has some real staying power. I am also pleased that their infantry and man-packed gun teams move four extra inches. The Greeks have some great rules that make them great assault infantry. They have the ability to re roll motivation on counter assaults, launch leaderless assaults, and be a defensive tick that will be difficult to dig out.
The Airborne Assault rules will look familiar to those who owned the first edition Afrika rulebook.
Now we can find version of these rules here
. They are an interesting way to play airborne assault missions, and could be used to duplicate any number of airdrops from Crete to Operation Varsity.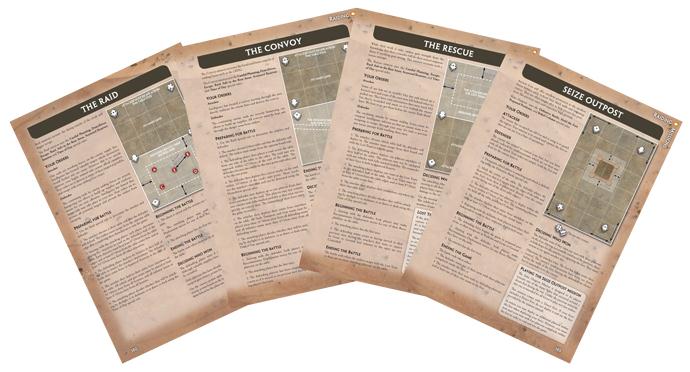 The latter half of this book is dedicated to Raid missions. These rules seem to be flexible enough to run small skirmish games up to platoon level raids. We also have the rules for the Desert Fort which features prominently in many raids. The other good part about these Raid rules is that they span into the Mid War era and they include rules for using Americans in Raid missions.
Overall this is another must have intelligence briefing. The Raid rules, airborne assaults, and the new nationalities are what make this book a great value.
Hey fans stay tuned here in the near future we'll be seeing some FOW Battle Reports, and hopefully some 3rd edition tactics articles. Also let us know what you want to see in Flames of War articles.I am also using this book as a starting point for my FJ army, so I'll be writing articles on this new army.