Hey everyone, Reecius here from
Frontline Gaming
to recount my experience at Adepticon with my Footdar (all foot Eldar).
Adepticon truly is the big show, and what a fun time it was! The best part of Adepticon is seeing all your online friends that you only get to see at Adepticon. This year was no different and the entire Frontline Gaming crew and I had a blast. We're already thinking about next year!
I have been playing my Space Wolves all 5th ed in the tournament season for major events and went to the finals with them last year at Adepticon, but I've gotten a bit sick of playing them and decided to bust out the Mighty, Mighty Footdar this year to have fun and show the internet they aren't as bad as many would have you believe. The other Footdar player there (Greg Sparks) also did very well, going 3-0-1, just barley not making the finals.
So, first things first. Here's my list:
Reecius' Mighty Mighty Footdar
Eldrad
Avatar

Dire Avengers x 10

Dire Avengers x 10

Dire Avengers x 10

Guardians x 10: Shuriken Cannon

Jet Bikes x 3

Harlies x 10: Kisses x 10, Shadowseer

Firedragons x 5: Exarch, Fire Pike, Crack Shot

Firedragons x 5: Exarch, Fire Pike, Crack Shot

War Walkers x 3: Scatter Lasers x 6

Wraithlord: EML, B.Lance

Wraithlord: EML, B.Lance
I know that at first glance it looks weak. It doesn't scream power like some lists do, but its strengths are many, and the army is very flexible. Its strength lies in the ability to combo units that may individually be weak into very powerful tools, and its ability to do something in every phase of the game.
I have won a slew of RTTs with this army and felt that now in the twilight of 5th ed going into what would surely be a sea of Grey Knights at Adepticon, I'd bring the good old Footdar out to the big show.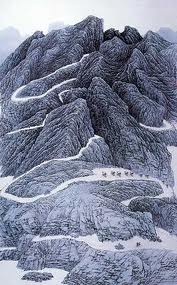 The Qualifiers (Games 1-4)
Well in the qualifiers I sure as hell got the hard road! I played 4 incredibly tough games. I drew Wolves round 1 against a great opponent, and pulled out a narrow victory. Round 2 was my worst nightmare: Venom Spam Dark Eldar, with Night Shields on every vehicle! That was a brutal game but some clever reserve tactics, misdirection and a little luck lead me to pull that one out. 3rd round was my second worst match-up: Mech IG. I have always struggled with IG, and facing down 3 Russes and a Manticore, plus flamer PCS squads, I knew I was in for a rough game. Luckily I went first (only game all tournament that I did go first) and managed to pull another victory out.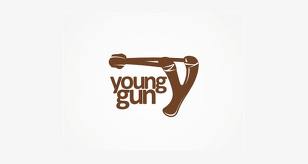 Game 4, I drew Tony Kopach and his Space Wolves. I have been looking forward to playing the young gun for a while now, and he lived up to billing as an excellent general. We played a tight game with a lot of back and forth. I had him turn 5, but it went to 6 and had my Avatar ran 2" further in the final turn, I would have won, but as it stood, we tied on objectives and I only had 130 more victory points than Tony, not enough to earn the win. Luckily the tie didn't knock either of us out of the running and we both went on to the finals. Great game, probably my favorite of the event.
The Finals (Games 5+)
Round 1 of the finals I played Tony Grippando's Grey Knights, and what a Chess Match it was! In the end, he had me beat due to my inability to take down his gosh dang Land Raider with his Death Star unit until the very last turn where a brave little Fire Dragon Exarch (crack shot is solid gold!) managed to blow it up, and the ensuing explosion plus a volley of fire from the War Walkers got me the victory on Snake eyes for armor saves on Tony's Libby. Wow, I snuck one out, there! Excellent game with Tony, very tactical and I look forward to a rematch.
So, on to the great 8! I then drew Mr. Paul Murphy who I played last year in the finals. He knocked me out then with some smart play and some crazy luck. It was a very fun game then and we were both looking forward to the rematch. By this time, I was 1 of only 2 armies not in power armor (and not either a Wolf or a Knight) as Alex Fennel and his Crons were still in it. Paul and I's game attracted quite a crowd and it was a lot of fun to hear everyone cheering on the Footdar.
The mission: Destroy half of your opponent's Kill Points, 3 Objectives, have more units in your opponent's deployment zone at game's end. Whomever achieves more of these wins. A tie is broken by accumulated Victory Points.
Paul Murphy's List:

Draigo

Coteaz

Techmarine: Blind, Psychotroke, Rad

Paladins x 10: Apothecary, Psycannon x 4, Bro Banner, Halberd x 2, Hammer x 3, Warding stave, fully diversified.

Acolyte's x 3

Razorback: Psybolt Ammo

Acolyte's x 3

Razorback: Psybolt Ammo

Psyfilman Dread

Psyfilman Dread

Dreadknight: Teleporter, Deamonhammer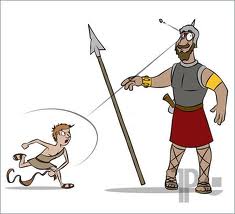 So, at first glance it doesn't look like much of a fair fight, does it? That is a tooled up Draigowing list right there, and the Mighty, Mighty Footdar, as mighty as I know them to be, don't look so tough at first glance.
Funny thing is though; Paul knew right away that I had the tools to take him down. I was hoping for a little more overconfidence from him but as good of a player as he is, I wasn't surprised that he didn't underestimate my army the way most players would.
I won first turn, but deployed defensively as I always do in the case I get seized on….which I did! Haha, Paul seized on me last year in the finals too, the jerk!
The game was very tight the whole way. I felt confident that if I could dictate the terms of engagement with Paul's Deathstar I had the tools and firepower to meet it head on and beat it. I have run the numbers in my head before and on favorable terms I can take the Draigostar down.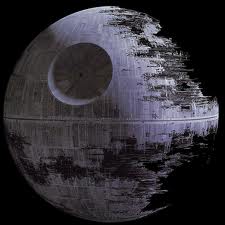 However, Paul is too good of a player to let that happen. He made a very wise tactical decision and forced me to split my forces. He was focus firing on my most threatening units and brought in all his Acolyte units and the Dreadknight on my flanks using Grand Strategy. This forced me to constrict (to avoid flank charges), and then expand my forces (to take out his Acolyte scoring units, and engage the Dreadknight).
This meant I was not going to be able to actually fight the Draigostar. So, I had to be tricksy like a true Eldar if I was going to win.
The Dreadknight came in in a favorable position to threaten the core of my army. I ran the numbers in my head, and dedicated just enough of my army's resources to take it out, but unfortunately the dice didn't want to go with averages and my counter to his Dreadknight failed utterly! I didn't do a single wound, hahaha, so much for statistics. Luckily though, when Paul went for a game winning assassination run on Eldrad, the Dreadknight bit off more than he could chew and got killed by the old boy and the Avatar.
With that threat neutralized, it was a mental chess game of deciding which objectives I could win, and which I would have to abandon to the oncoming deathstar. I had successfully dominated the left flank with my Harlies and Jetbikes, taking out all of the Acolyets and their transports and getting both units into Paul's deployment zone. I hung it all out there for a game winning move, positioning Eldrad to Mind War the Techmarine and/or Coteaz out of the Deathstar to give me the third objective as well. Unfortunately, my dice failed me again, and I didn't kill either. Had I done so, I could have run away from the Deathstar and won the game as Paul had not gotten enough Kill Points from me to satisfy that victory condition. Even if we tied on overall objectives, I still would have won on victory points.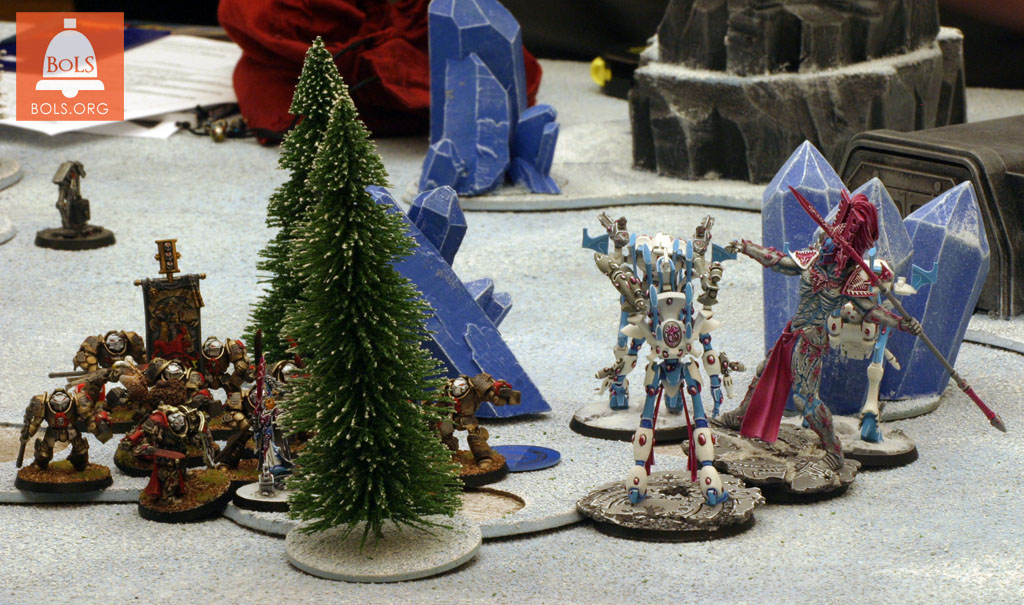 Turn 5 I was winning, but it went to 6. At this point, I decided to take a big risk as I knew that Paul may be able to catch up on victory conditions if the game went to 7. I Had Eldrad take another shot at Mind War and finally on his 4th attempt, killed the Techmarine. My Wraithlord also finally killed Paul's last Dread, whom he had been shooting at all game in the wide open! Hahaha, it only took 6 turns, but hey, better late than never. Had the dumb Wraithlord killed that dread earlier, I could have started to fall back sooner and not taken the risk that would ultimately cost me the game.
With Eldrad exposed to try and get that last KP I needed to take out half of Paul's army, with a little luck Paul would make it into combat and I would be in the danger zone. And that is exactly what happened, with Paul rolling that 6 he needed to just get Eldrad into combat. Eldrad stood strong like a champ, but eventually fell to the Draigostar, leaving the unit free to act in turn 7.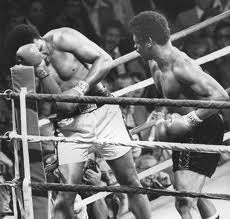 I was on the ropes now, but still, if the game would just end on 6, I would win, 3 objectives to 0. Unfortunately, the clutch roll yet again went Paul's way and the game went to 7. I had moved all of my remaining nearby units onto my objective marker hoping that if it did go to 7, one of them would survive to contest the objective, keep Paul out of my deployment zone to deny him that objective, and give me the win. In combat, that almost happened! He predictably destroyed my units, but all I needed to do was make 2 invul saves on my Avatar to deny Paul victory and I failed both! Argh!
So with that, Paul got me in the end, and the awesome run of the Mighty, Mighty Footdar came to a halt. While I feel that I out-played Paul in this game, I must give credit to him for having a solid plan. While I may tease him that playing smart with his army consists of walking forward and rolling dice, he did use his auxiliary units to good effect. The dice went his way every time he needed it and that is what it often comes down to in a game between two good players. Had just one of those rolls gone my way, I would have won the game! Le sigh.
In the end, I had a blast, and all 6 of my games were against smart, skilled, fun guys. It truly was a test of my ability to go as far as I did, and I am very pleased with my performance. When every game you play in a tournament is fun and challenging, you really can't ask for more than that.
On a final note and with the greatest sense of sincerity I wanted to say to all the Footdar haters out there: enjoy eating crow!