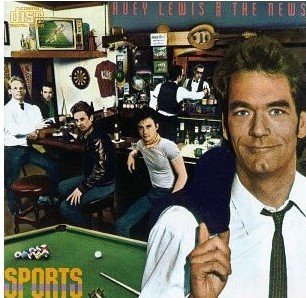 Goatboy here again talking about 40k. The question I have today is why do you convert?

The reason why I like 40k is that the game allows me a huge amount of conversion ability without the need to be an amazing sculpture (sic) or very demented with a dremel tool. So why do you decide to get your mind cranking, and put square pegs into circular holes?
The first thing I think of when looking at conversions is whether it's actually cheaper. I am not made of money (mostly goat meat and iced tea), so when thinking of a conversion I first think "how much will this cost me?" I've seen some amazing models out there that I want to re-create, and when I start to build out the conversion design in my head I have a price ceiling I want to stay under. If the army is fairly small then price isn't nearly an issue, but when you start to get into larger designs you can't have one model out of 50 cost you 10+ dollars apiece.
The other reason for conversions: to get a unit that doesn't have models. How long do you want to play with a handicapped army? A local buddy of mine is seriously struggling with his Necrons right now. He wants try out Stalkers, but he is all about having the real models instead of some kind of cobbled together nonsense. So… how often do you look at just creating a model to cover a hole in Games Workshop's model range? Do you care about the cost when you just want to play with something that your codex is missing? It is probably the most frustrating thing right now with 40k, and I hope it changes as new books come out.
Another thing I look at – and one that fights with the cost of a model all the time – is how awesome it will look. A lot of the time my crazy designs fall into the interesting and cheap categories. I really want my army to look unique as I find a consistent look over all the armies on the table top is really boring. Look, I know that getting that perfect and crisp Ultramarine looks good – but, really, blue is pretty boring.
How many times have you seen the same army over and over again? This is another major reason for conversions. I want to be the unique, and beautifully disgusting, flower during the tournament. I like having models that make people walk up and ask questions. It is part of the reason I am bringing my Demons to Adepticon. There are some neat conversions that get people to walk over and ask the question: "What the hell did you make that out of?"
So, with that in mind, I am looking at what I want to build next. Rumors point me to Chaos, and my inner corruption starts to bubble and gurgle (it might be the Indian food) as I prepare for the next few months of constant spikey bits, armor pieces, and trying to find the perfect pre-heresy breastplate. Of course, if I am left to my own devices for a few months before I see a Chaos Codex then I might have to start something new.
Right now I have a few things burning in my head for designs. I really like the Skaven models from the Warhammer Fantasy line and Mantic Veer-myn, and think that I could make an interesting henchmen army. This way I could create a bunch of cool looking Skaven jerks running around, causing mischief, and creating a whole slew of "F those Counts as Armies." The other thought: to continue on to some Space Goats nonsense with more crushers.
So what things are you working on or thinking about? Are you trying to make things cheaper or just cooler? Have you found some neat bit of plastic tech that just screams awesome?