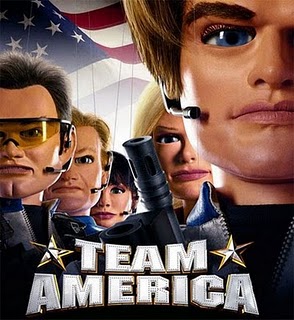 The American 40K Champions have been selected. Now to War!
With the final team members having earned their spots on the 2012 Team America 40K, preparations are well underway for the 2012 ETC.
The 2012 team members are:
Greg "Inquisitor Malice" Sparks -Captain and 2011 Team Veteran

Shaun Kemp -Coach

Tony "The Kid" Kopach -2011 Team Veteran

Nick "Darkwynn" Rose -Da Boyz GT 2011 Top Battle Qualifier

Jon "The Man" Willingham -2011 Team Veteran

Alan "ead Basha" Bajramovic -WargamesCon 2011 Runner-up Battle Qualifier

Brad "The Tool" Chester -AdeptiCon 2012 Warmaster

Joe Cherry -Wild Card Winner

Alex Fennell -Captain's Choice for Ben Mohlie's slot and 3rd at AdeptiCon 2012 Championships
Team practice sessions are being coordinated with one being held on Friday, June 22nd at WargamesCon. Jay Woodcock is coordinating a team to practice against the attending Team America 40K players. If you are interested in participating, please send an email to

[email protected]

. We also plan to have a team meeting / may practice session at the ATC in July. More details to be forthcoming.
2013 Team America Qualification Information
For those who are interested, the 2013 Team America 40K qualification requirements are posted at the link below:
The team continues to develop a system that adapts to the ever changing US 40K tournament environment, increases the geographic range of US representation and is completely transparent for the US 40K community. Please take the time to read the foreword and the qualification information. Feedback from the 40K community is greatly appreciated and can be forwarded to

[email protected]

.