pic submitted by Aarghal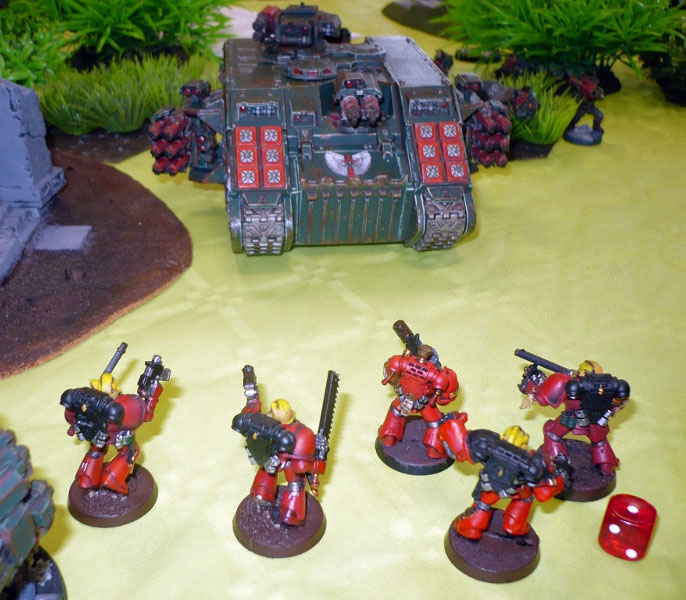 That scout thinks he's so tough standing behind that Land Raider!
Cap it BoLS late nite crew!

Enjoy. If you have an awesome wargames shot you think would make a great BoLS pic of the day, email us. We love spectacle and characterful shots so lets see what you budding photographers can do! Warhammer 40k, Fantasy, Warmachine/Hordes & Flames of War shots are welcome.