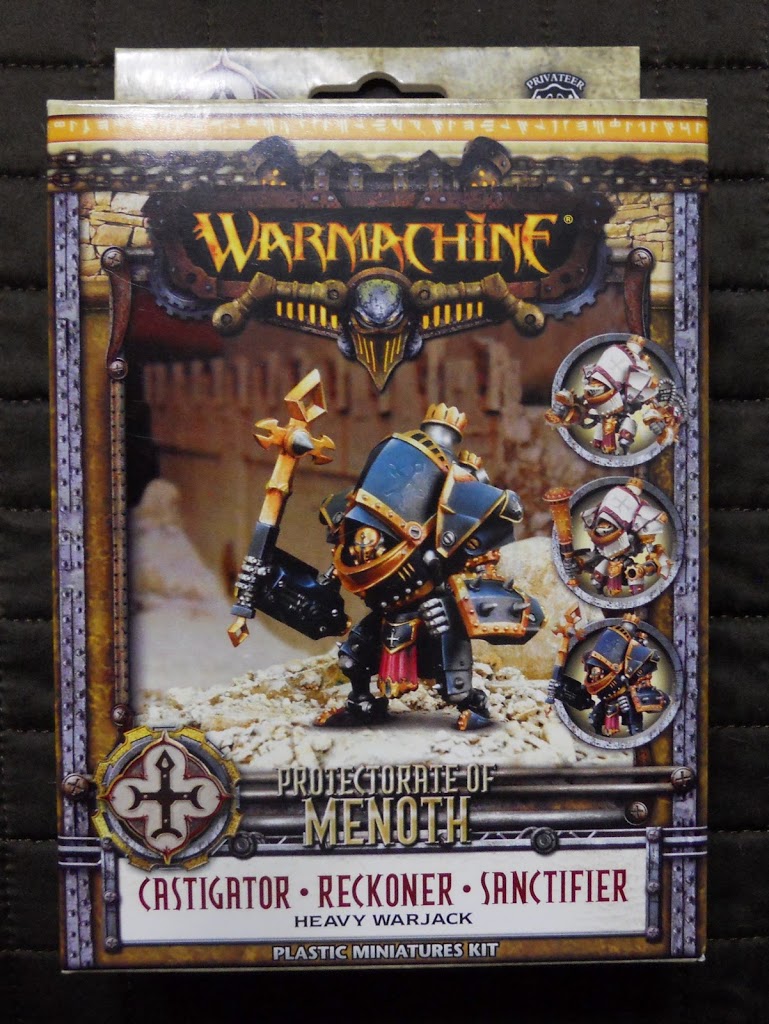 Protectorate players rejoice. The long wait for the new Sanctifier kit is over. Very soon the latest plastic kit from Privateer Press will be hitting store shelves. Lets peek inside.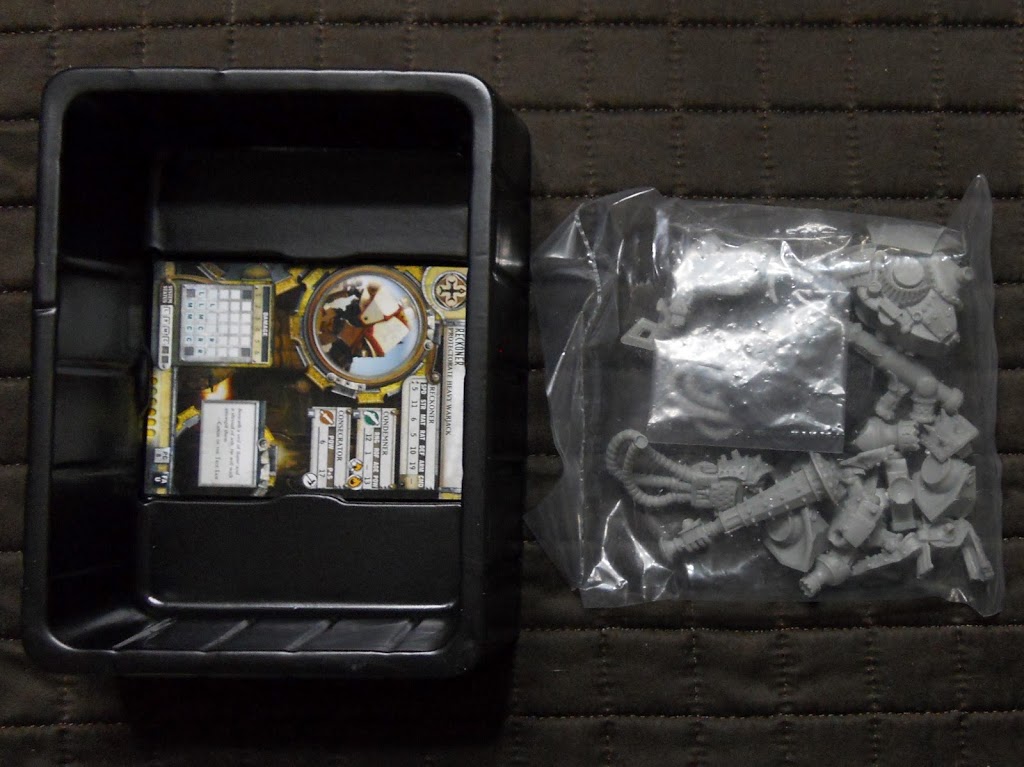 It comes in the usual bag of bits.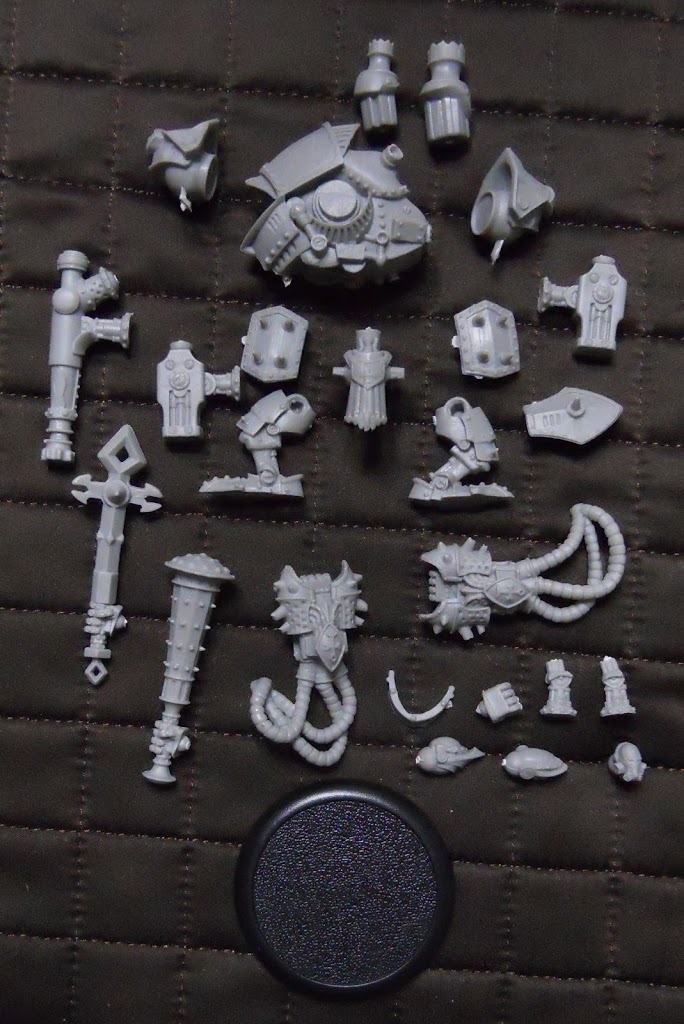 Here's a layout of all the pieces.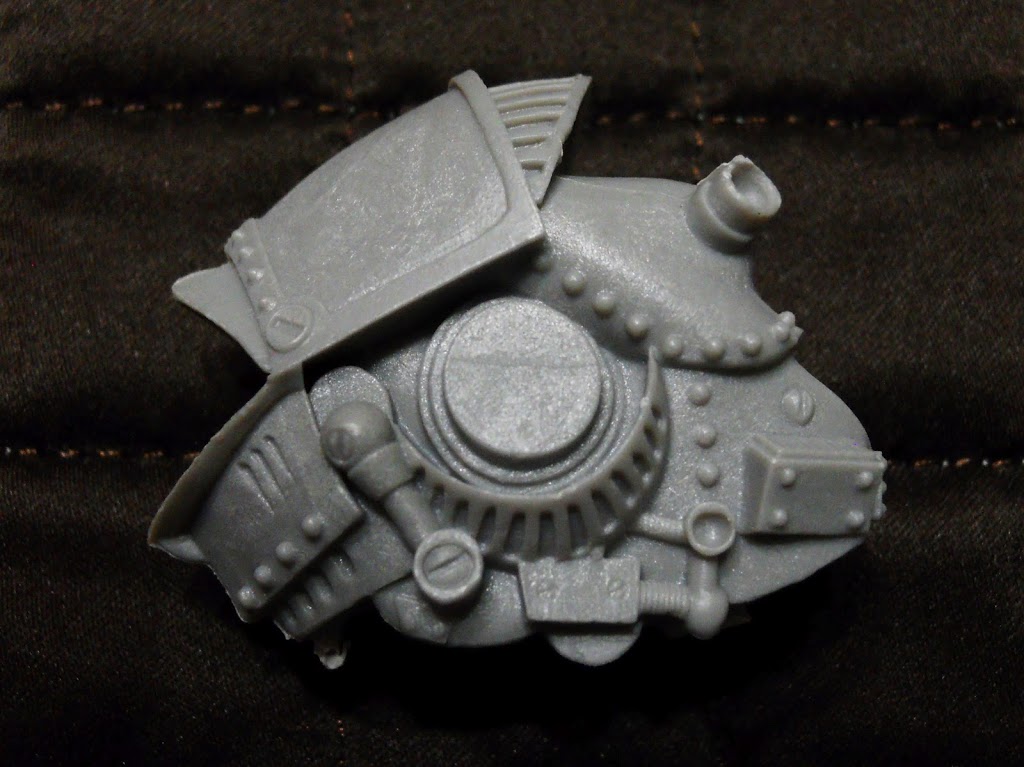 They seem to be using a slightly different plastic for this kit. Those of you who have assembled your share of Privateer's plastics may notice that this piece has a somewhat more dull surface to it than previous ones. Its even got a little bit of texture to it. Don't worry it doesn't look anything that'll show through paint. This new material seems to have allowed for the creation of some sharper lines in certain places like the recesses on the curved plate that runs beneath the arm socket.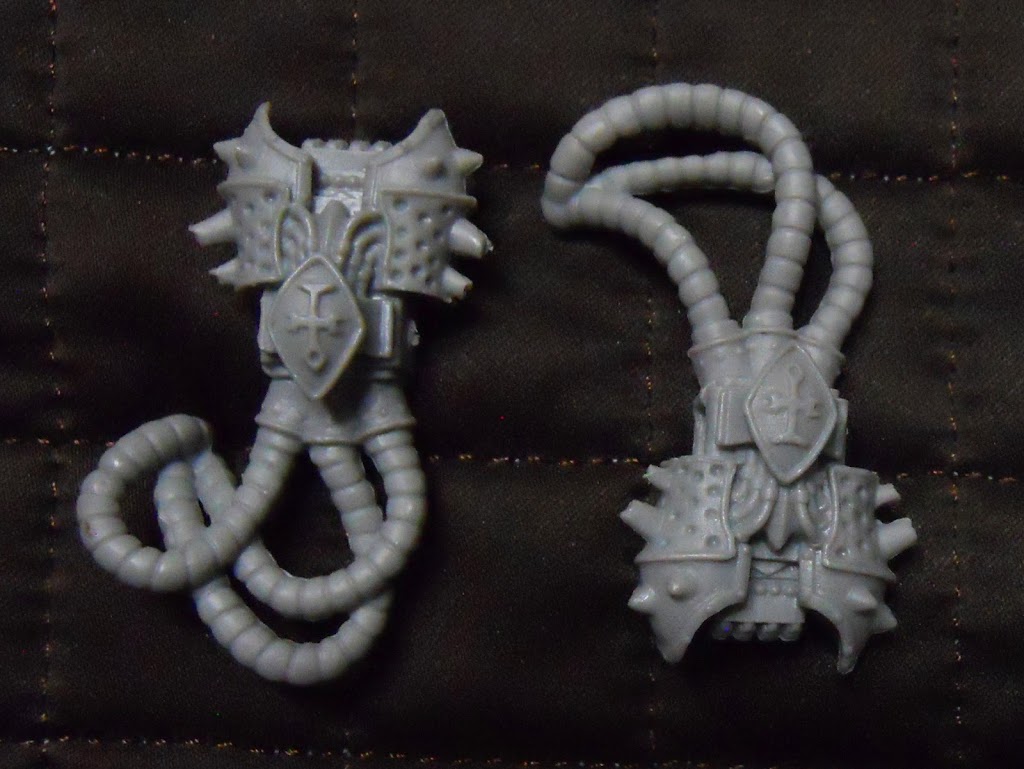 The arms for the Castigator also have some really great detail to them.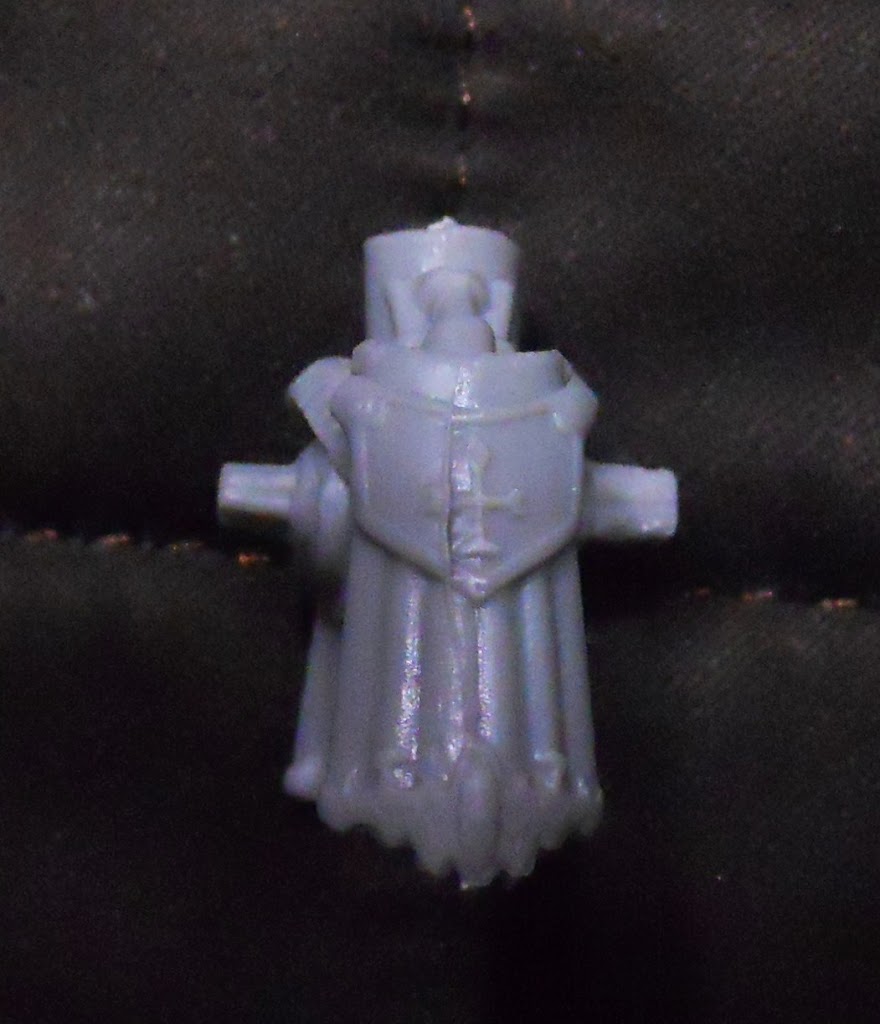 The strange thing is not all of the pieces look different. Some parts like the loincloth here have the same appearance as some of the older kits. Of course I have no way of knowing if there was a deliberate choice to use a different material for different pieces or if they're still working through the old plastic. Maybe the factory is just using whatever plastic they have on hand at the time. Regardless, I'm looking at what is easily the worst mold line I've ever seen on a Privateer kit right here. It's a little disappointing to find something like this after how good the Cryx Desecrator kit looked. The half on the left is raised so far above the other there's no way I can clean it without eliminating a lot of the detail. Hopefully this is just a bad piece and this defect won't be on most other kits. And its right along the Menofix too… Somewhere, Reznik just added a new name to his list.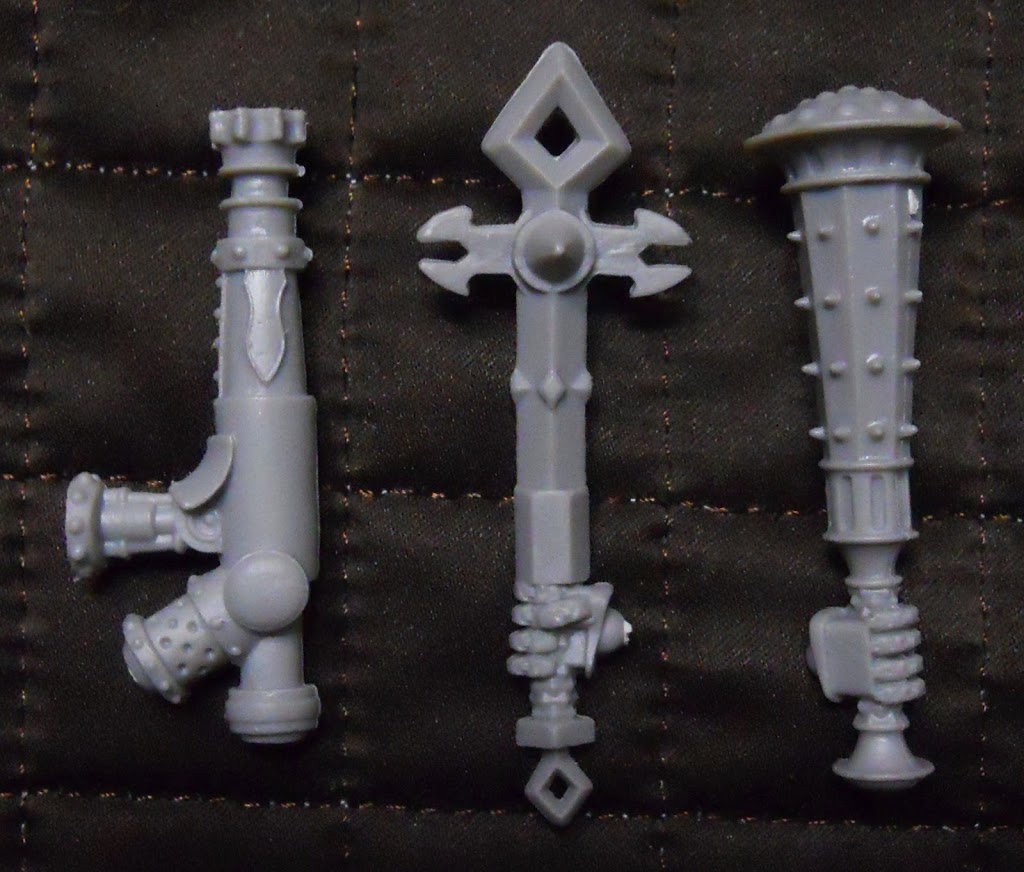 Here's a close up look at some of the weapons.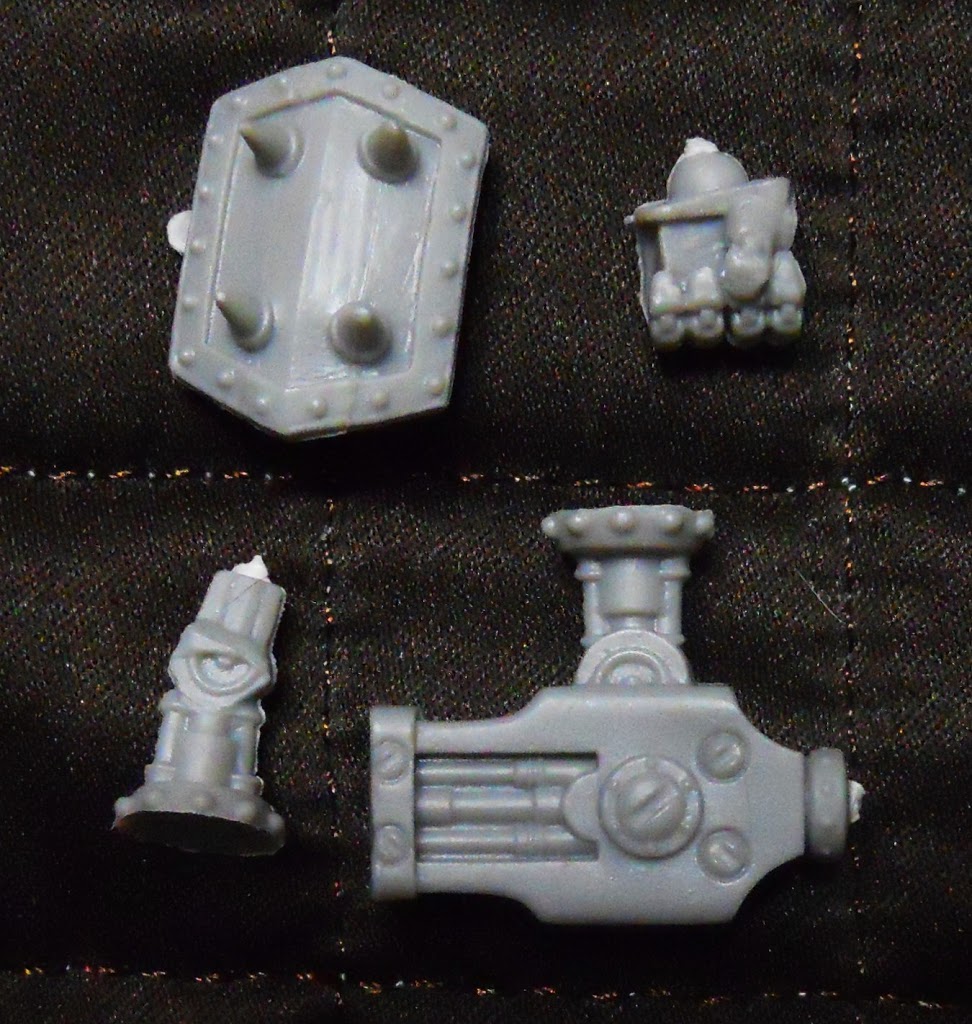 And some other pieces. Those pistons inside the arms look nice.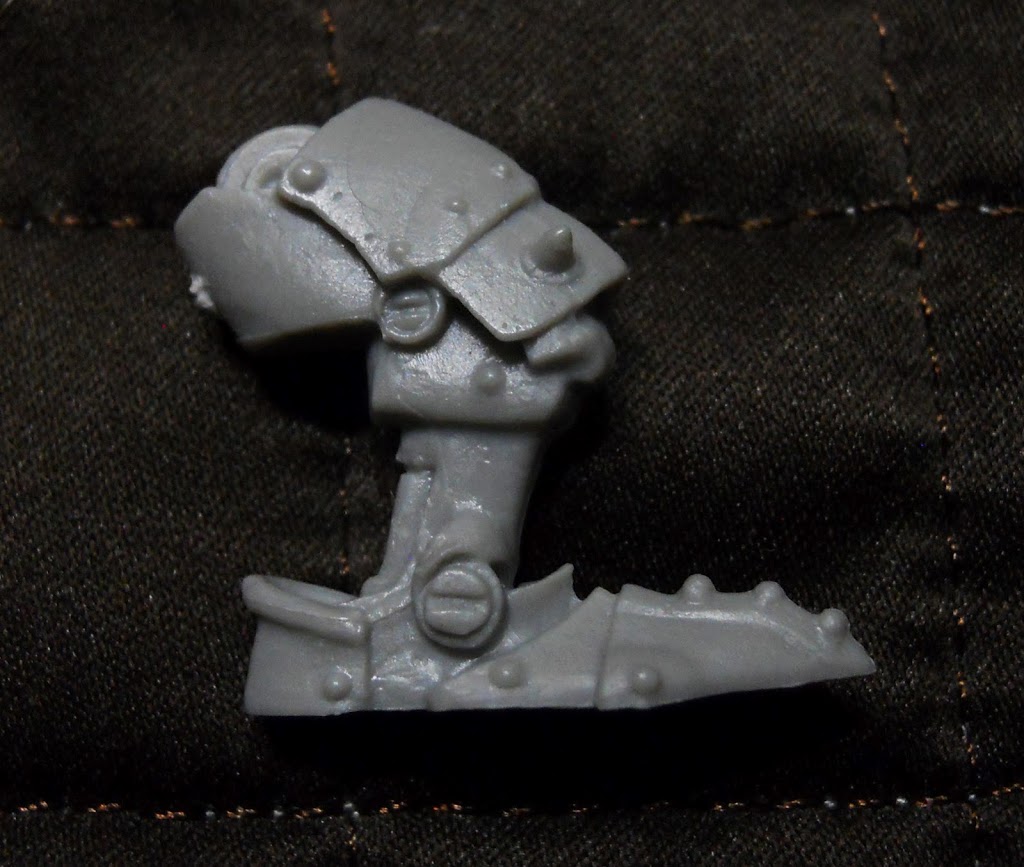 A leg.

And finally the new heads. Design-wise I love how different the Sanctifier head looks from the other. While it does have an unfortunate mold-line of its own, this one looks like something I can at least clean without damaging the model.
~ So… mold lines or not, I'm still glad to finally be able to get my hands on a Sanctifier. I'm going to need at least two of these heavies, plus perhaps a third kit to make a second Castigator. Any other Protectorate players looking forward to this kit as much ac I was?