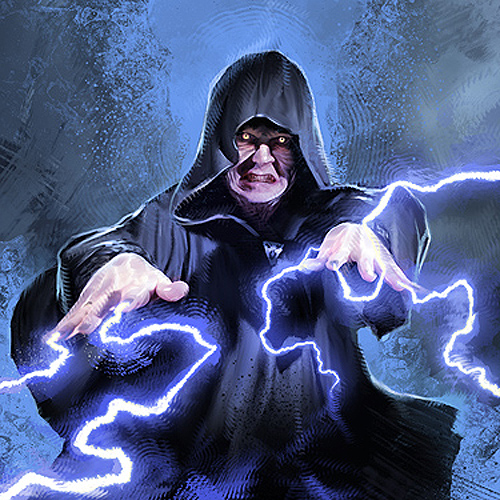 Petrow84 here, with a review of the psykers and psy-abilities in the 6th edition.

Consider this as a metahammer, or tactical ravings more, than an actual guide, as it was only a few weeks ago we had the opportunity to lay our hands on the new rulebook.
Psykers in 6th – Overview
Let's jump into it. Magic-Psykers, compared to WHFB was always considered to be the step-child of 40k. Out of the 16 available armies 7 (counting Orks, and the new Sisters of Battle) had no means of accessing to the powers of the Warp. Now, with the inclusion of the ally-system, and the general changes in the game, it will be not too hard to predict that we shall see more and more magic-wielding sorcerers/psykers, wading through the battlefields.
First, let's consider the primal changes on the psy-front.
The introduction of Warp charge and Mastery Level system is not unheralded. It gives a more comparative – though not necessary consequent – frame for the psykers, and their ability. It also elevates the potential of psykers able to achieve higher Mastery Level than their opponents due to the Deny the Witch rolls.
Yes, Deny the witch is going to flip the table quite a few times, because each and every unit has access to means of psychic defense now, and those 6s are appearing in the least expected time. Say goodbye to the 24″ psy-hood bubble, and Wolves became king of the hill again in psychic defense – at least in the size of the covered area. Some ways of psy-defense remain just as effective, as they were, such as the Aegis, and its reinforced version, some lost more or less its effectiveness, such as the psychic hood, and some got even more scarier – talking about you, Nids and Eldar!
What makes the life of casters even more difficult is the change in the Perils of the Warp rules. Until now a Librarian could laugh at the risk of PoTW, relying on it's storm-shield, Wolf stuffs, or its warding stave. Not anymore. Also forget Look out Sir, feel no pain, and other imaginable saves – once snake-eyes, or boxcars hit the table, the caster will dearly pay the price. All of this evaluates one thing even higher: those items, which can cause you PotW. A Stormraven with Mindstrike missiles can erase a Librarian in one turn, and can badly maul even a Daemon Prince, or the Swarmlord. Orbital strikes (combined with a Psyocculum-wielding inquisitor for best effect) will put them sorcerers a world of hurt, and even written-down equipments, such as the Condemnor boltgun suddenly became very attractive.
The 5 Disciplines
Now, as I am trying to make a complex review, let's jump into the middle of psychic disciples.
Biomancy
Though Smite was one of the most disregarded ability in the previous codex, with the rise of 2+ saves, and fall of cover saves its value also gone up. You won't find anything better in this discipline, but at least it's worth consideration. It also signals the general traits of the discipline's further spells: the whole discipline is more about buffing combat abilities of the melee psykers, and debuffing as well as the direct damage of the enemy. One main drawback that the latter two can be negated by DtW rolls, so this subtracts from the overall usefulness of this discipline.
Divination
Perhaps the best Primaris power in the new disciplines, a proper way to get back all the old Preferred Enemy we had in the previous edition. Still its a shame that mainly Power Armour factions have access to it, and many of them already boast an array of codex-powers it is hard to compete with.
Apart of that, this disciple is full of nasty surprises for your opponent. Perfect Timing will bring rusty tears into Imotekh's eye-sockets as you blast apart the foe with long range firepower. Forewarning can make poor man's Assault Terminators out of your regular ones. The last two powers are somewhat situational, but you can always snap then to your Primaris one. What makes this discipline even greater is the fact that 6 out of its 7 spell cannot be shut down by DtW rolls.
Pyromancy
As its name suggests, this one is about boundless destruction. The soul-blaze Heavy Flamer, as Primaris power denotes the discipline for attack, and really, you find no less than 5 – more or less effective – attack spells in your arsenal. The penultimate is kind of lame with its 6″ range, as well as the meltagun-from-my-finger for 2 Warp Charge. However, the other ones can be destructive, especially Spontaneous Combustion, as it is a Focused Witchfire. The remaining two are potent supporting and buff spells, so they surely worth consideration. Especially, if your caster has some default spells you would like to swap for this one. An average disciple in general.
Telekinesis
Another excellent discipline, with good attacking potential (Objuration Mechanicum, Crush, Assail), an over-costed spell (Vortex of doom), and the good old Gate of Infinity. Shockwave is weaker, compared to the other spells in this discipline, and the buff of Telekine Dome is also highly situational, but it is good to have around. From the viewpoint of DtW, this discipline has some setbacks compared to Divination, as you can roll DtW against 5 of its spells.
Telepathy
The Primaris ability is a short range stuff, able to kill lower Ld monsters with a single shot, or badly hurt larger units with low Ld. From the list, the 2 Malediction spells rely on the enemy's Ld throws, which makes them less reliable than direct attack spells from other disciplines. Mental Fortitude is fairly useless, unless you have some coward, low-ld allies, AND you want to sacrifice a warp charge to save them from running away (yes, I've heard about rallied, 1-man CSM squad able to capture an objective in turn 6, but it remains highly situational). Puppet Master is the watered-down version of the Changeling's feat. As a Focused Witchfire, it demands a very good psychic test to work on full effect, otherwise, you can end up firing with a sergeant's bolt pistol instead of the plasma cannon toting tactical marine. The latter 2 spells are very appealing, though you will need to sacrifice 2 Warp Charge for each, thus, their strength is somewhat limited.
Armies – Winners and Losers
After wandering through the disciplines, let's consider the factions who gained from the introduction of the whole system.
Space Marines
Until now, the most welcomed spell was the Null Zone (maybe Gate of Infinity), and some random stuff chosen to it. If you are planning to drop these ones, consider Telekinesis, as your new best friend.
Space Wolves
The signature spells of Living Lightning and JotWW will remain just as effective as before. Apart of that, they can also field 2 HQs in one FOC slot, so if you are running a secondary detachment (or simply use more of them), it worth browsing through Telekinesis and Divination.
Dark Angels
The sons of the Lion are clearly the winners of the new system, able to exchange their mediocre 2/3 spells with more potent ones. Ld9 (Ezekiel Ld 10) poses an increased threat while strolling in the warp, but the selection of available spells makes that an acceptable risk. Though Biomancy is sorely missed for the Deathwing support, Divination and Telekinesis are just fine. Ezekiel also does well to consider exchanging his Mindworm for the Psychic Shriek.
Blood Angels
Leave Mephiston with his set of dedicated CC abilities. Generic librarians however, should consider taking Divination's Primaris instead of their usual preferred-enemy spell, and they can also substitute Blood Boil with Psychic Shriek. However, Sanguinie Sword's S10 is now the only way to slay T5, multi wound models outright, if you don't rely on the Force weapon. A tough choice…
Grey Knights
Fortunately, we only have to consider the Inquisitors, as new guys in the psychic club. Their usefulness will rise exponentially, as allies. I'd definitely go for Divination, but fireworks from the Pyromancy can also come handy.
Chaos Space Marines
To Lash, or not to Lash; that is the question. As long as they have the old codex, the answer is plainly evident. Lash gained back some of its strength due to the new wound-allocation, and there are not much in the other disciplines that can substitute for this old friend.
Eldar
Chaos Space Marines, the other way around. There was uproar when we first learned that they can choose only 2 out of the 5 disciplines. However, you can roll 3, or even 4 times, which somewhat limits the uncertainty of the system. Still, it is hard to judge these two disciplines as a fair trade, when they have to compete with such entries, as the good old quartet of Doom / Guide / Fortune / Mind war.
Imperial Guard
Also a questionable situation. If you prefer to use the Primaris' above average shooting, then you will unlikely to change it for an uncertain ability. However, greater risks can give you greater reward. For example a blob-squad enhanced by Endurance, or Mental Fortitude, or throwing around Inferno.
Tyranids
Let's break it down. Tyrant: an excellent subject to Biomancy, though they definitely wrestle for the inclusion with the Psychic scream and Paroxism. Tervigon: until now players almost exclusively used the Tervigon's FnP ability, which is somewhat less than reliably exchangeable with Biomancy's Endurance. Wasting its psychic potential on BS3 shots is not to my liking either, but perhaps this is the most viable exhange for Telekinesis' Assail. Zoanthrope is definitely NOT for power-swaping, so go on. Broodlord: opens up the most interesting possibilities, especially with Biomancy, or Telekinesis. Pretty shame, that his BS0 makes 8 powers out of the 18 useless. I'd still go for Biomancy, either for supporting his CC abilities, or hope to achieve Enfeeble, which makes mockery of the enemy in CC, even better than his Psychic gaze.
So that's all, guys. Is there anything, I left out, or some pretty evident combination escaped my attention? So what is the best discipline, and what's been working for you on the tabletop?