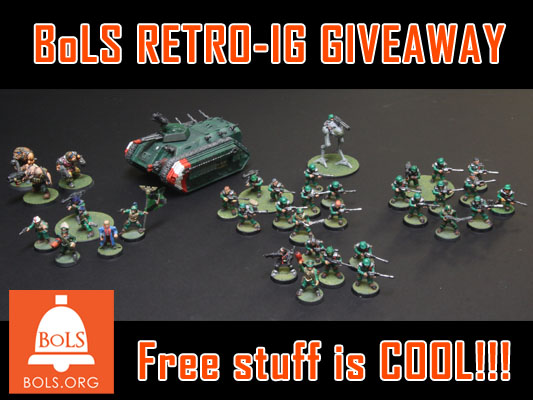 Get your mousefingers ready boys and girls. One lucky winner is going home with a free "Retro" Imperial Guard army at the end of the month! You have to be in it to win it!
First up – the prize:
Imperial Guard Allied Detachment
Rogue Trader Era – Fully Painted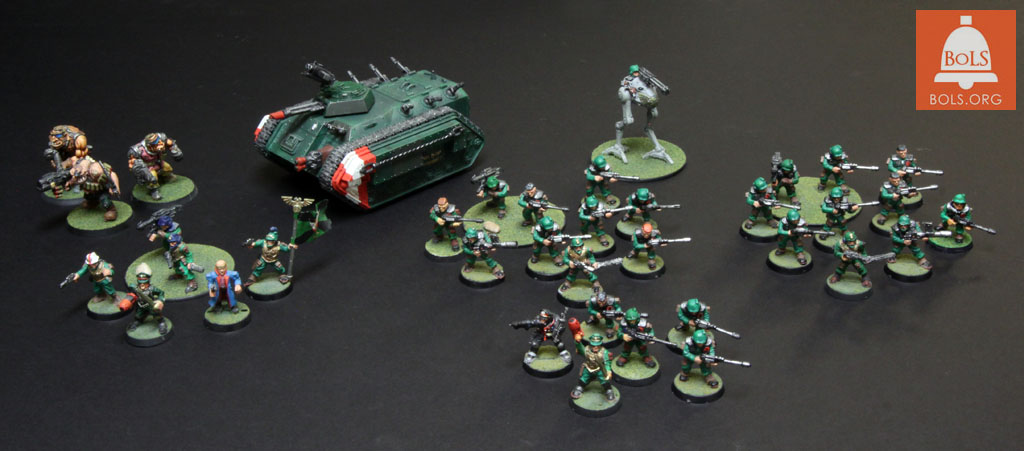 Company Command Squad
Officer
Medic ~He says he once rendered "medical attention" to Sheena Easton
Standard Bearer
Las-cannon team
Sanctioned Psyker ~Sporting the coolest 80s headband and light blue duster you've ever seen!
Chimera w/Heavy flamer
IG Infantry Platoon
Platoon Command Squad
Officer
Commissar
IG Squad 1
Sergeant
Grenade launcher
Lascannon Team
IG Squad 2
Sergeant
Grenade launcher
Lascannon Team
Classic Rogue Trader "Egg" Sentinel
Ogryn Squad ~Sporting some awesome 80s shades and leather vests!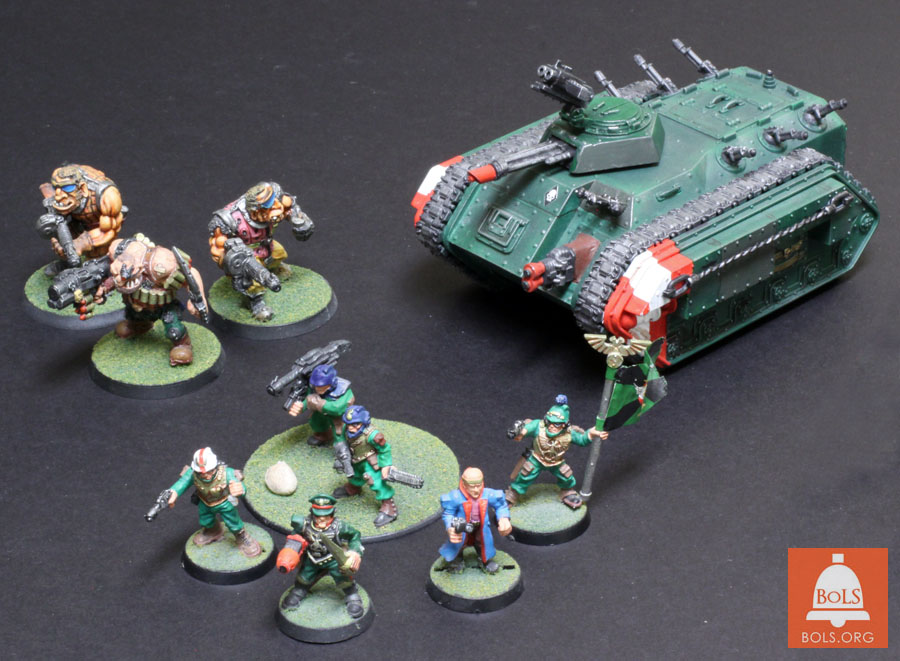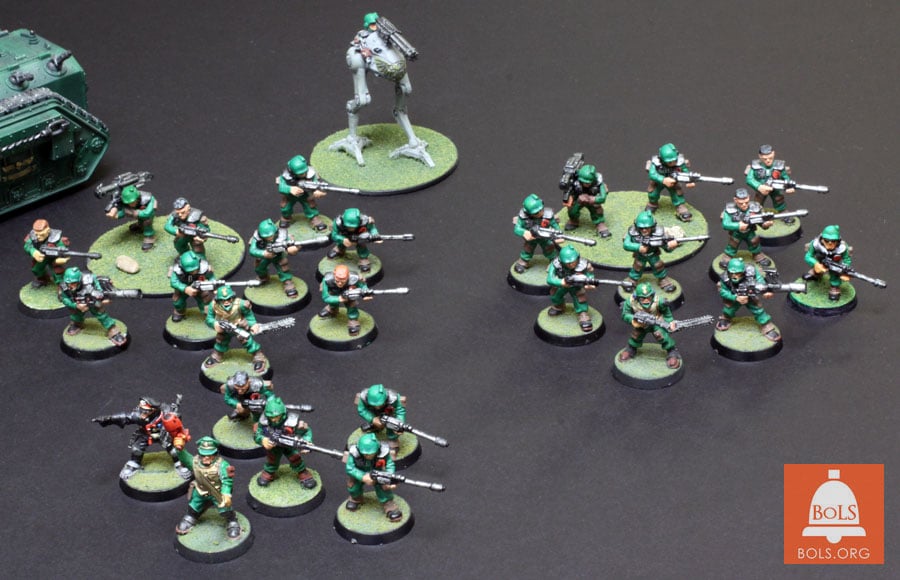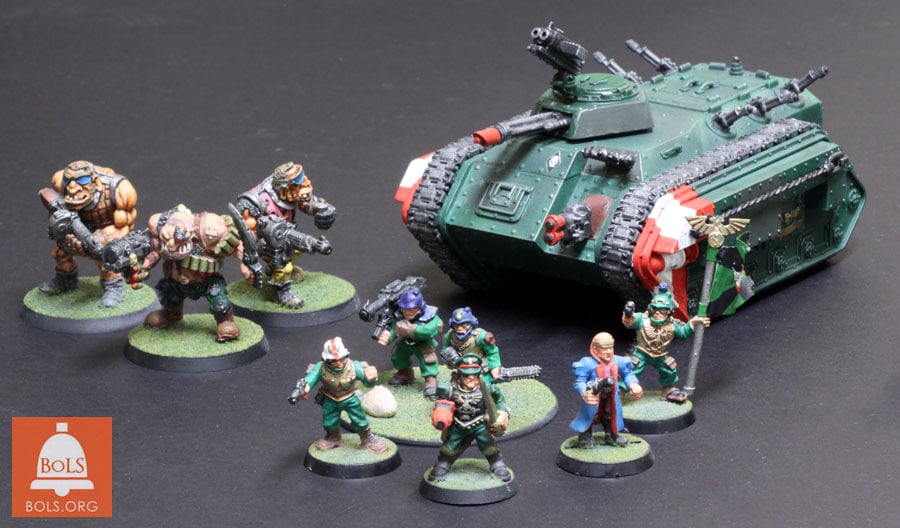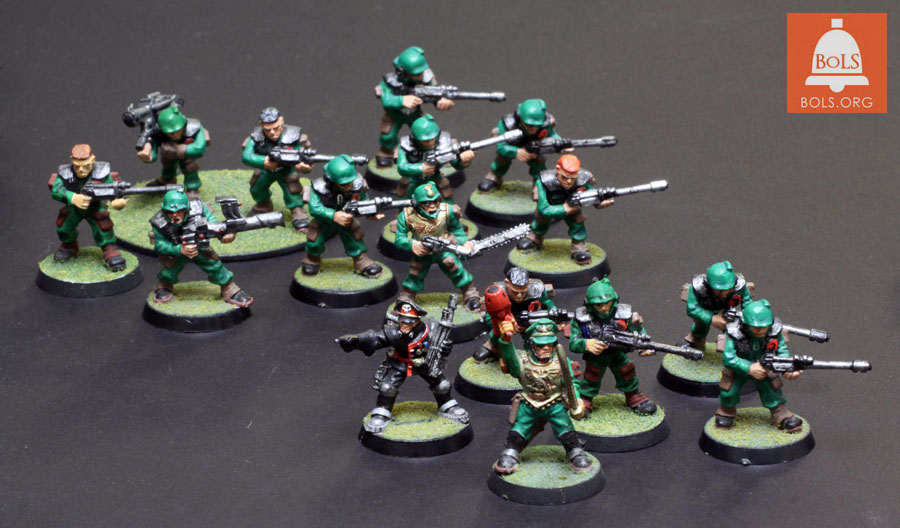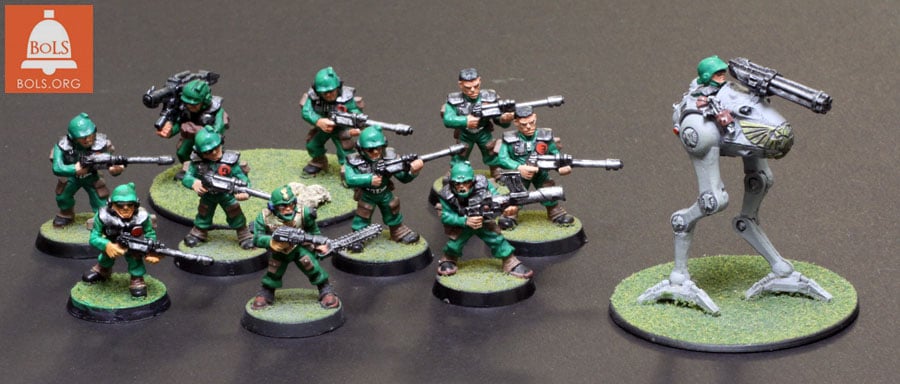 Now who doesn't want this piece of Imperial history to spice up your own army?
Next, how to enter the challenge?
BoLS Social Challenge
We have all kinds of new social channels and the BoLS Lounge out there everybody. So lets get clicking. You get one challenge entry for each of the following:
-Register on the BoLS Lounge (yes, you can register even if you already use another forum – it won't hurt)
-Visit and Like our Facebook page
-Visit and subscribe to our YouTube Channel
-Visit and add our Google+ channel to your circles
-Subscribe to our Twitter feed
-Press each of those: Like, Tweet and +1 buttons if you haven't already.
Now luckily we've gathered all of that stuff into the social media panel on the upper right column, so you can do almost everything in one easy place. It'll only take 2 minutes.
We will draw the winner at the end of the month. Best of luck and may the army go to the most deserving reader. They have been fighting for me for over 20 years – they need a change.
P.S. Yes we will ship anywhere in the world.
UPDATE: We are getting in contact with the winner. Announcement soon!