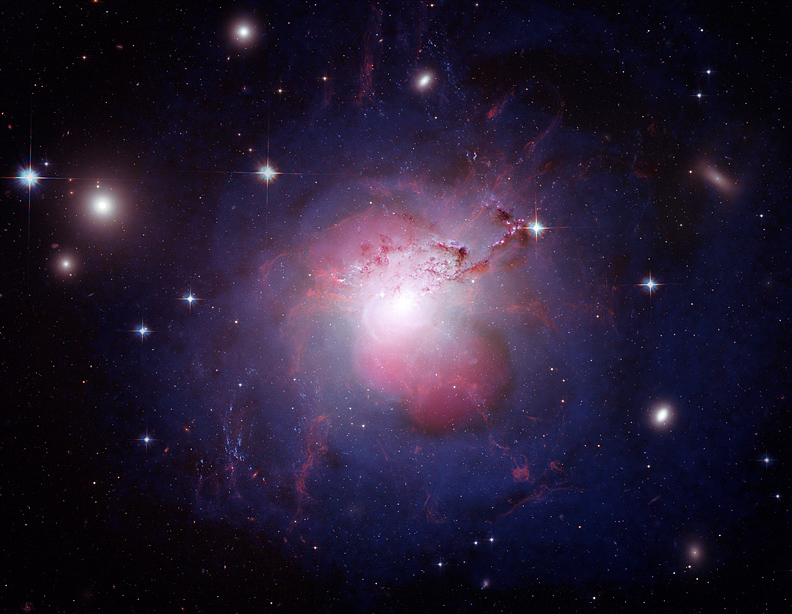 That was one crazy week we had, or was that just a crazy Friday? This weeks rumor round-up is about the 6th Edition Starter Set, Chaos Space Marines, and a few other rumor bits you might have missed.

The Eternal War from beyond the Veil has enveloped us, and our fate is now inseparable from its conflicts. Mankind stands resolute on the shores of is own destiney, and together with Faeit's Tarot, we will uncover what lies ahead.
The Starter Set
Friday was the day. Leaked images were everywhere, and we got a very good look at the models for Dark Vengeance. The 6th Edition start set is amazing. I currently play neither army (but I did in 3rd edition), and am drooling over these models.
If you did miss out on Friday, here is a link to catch up….
via Faeit212, or the BoLS Lounge
I'm truly impressed. I was not thinking that the models would imitate the cover of the rulebook in appearance. Very well thought out and executed on the part of Games Workshop. Next up…
The Hellbrute (information from Faeit 212; anonymous source)
Str 6, WS 4, BS4, I4 Has rampage
Multi-Melta / Power Fist (with inbuilt combi-bolter)
can swap the Multi-Melta for a butcher-cannon, or twin reaper auto cannons (which is pretty cool, since that's an entire riflemen in one arm, but with less range), twin-linked lascannon or a twin-linked heavy flamer.
can swap combi-bolter for a meltagun or heavy flamer
Mark of Khorne: Rage USR
Mark of Nurgle: 5+ restore a hull point OR repair immobilized / weapon destroyed at the start of a turn. Does not let it get back up after having been killed unlike Unholy Vigor.
Mark of Slaanesh: Sonic scream, gives it offensive/defensive grenades
Mark of Tzeench: flame weapons (if it has any) are +1 strength and -1 AP (so S6 AP3)
For fluff, they were mighty and honorable warriors interred in the powerful and venerable dreadnought chasis during their former slavery to the Imperium. A side effect of insanity was a known feature of Dreadnoughts. To counter this, standard operating procedures on Dreadnoughts is to keep them in stasis between service, so that they see life as one constant battle, only awake in times of great need and focus, but Hellbrutes get no such reprieve. Without the cold embrace of nothingness that makes the years and decades between war pass in the blink of an eye, they are driven mad. The rage of a mind essentially trapped within his walking sarcophagus, simultaneously his freedom and prison tears at the very fabric of his sanity and it is expressed through monstrous transformation and mutation. Some believe that when enough service has been rendered and enough blood has been shed and victories won in the name of the Dark Gods, these once mighty warriors will be elevated to Greater Daemons and once again walk the earth of dead worlds with their own two feet.
So yes, these guys are crazed, however crazed works differently now, and can be adjusted with a Dark Apostle (although that is a dangerous job). More details coming soon on Faeit 212, as soon as I get a chance to collate the information.
Chaos Space Marine Codex
The big question: Is the Chaos Space Marines codex going to hit on September 8th?, or is it destined for October? It really is a hard question, since we have several sources claiming that September 8th will be the day for either a release or for pre-orders. I do certainly hope that we get this on the 8th, but "hope" does not equal anything. So lets look at what hit the rumor mill for this release…..
Last Sunday


The 25th is the white dwarf which is all about the new starter and chaos space marines.
Pre-Orders for the new starter set begin on the 25th, for release on the 1st.
Pre-Order for Chaos Space Marines go up on the 8th and the entirety of their range will be released in two waves on the 15th and the 29th
Thursday (September 9th is the date he mentions to avoid confusion)
via Ravengardt25.08. will be preorder date for the starter box. There will be a limited version with an Interrogator Chaplain. 08.09. will be the release date of CSM Codex.
Friday


White Dwarf Images of the starter set break along with an official teaser from GW
Saturday (same source as Sunday)
As for chaos not being in September: who told me September is incredibly reliable. Not as a rumor source, but as someone involved in . I can't imagine him being wrong, unless he was intentionally messing with me (but he was right about the starter … so… Stealth release?)
Unfortunately, the October white dwarf articles are all about chaos, so it looks like we'll see them next month, unfortunately.
It wouldn't be uncommon though to release articles about the product after it's released though, we've see a lot of "follow up" stuff happen in the past.
Personally I think we will see the codex in September on the 8th, however that is just an opinion based on what I know since I am not the source of rumors.
Whatever happens, Chaos Marines are not that far away, and are sure to break their way onto the tabletop rather suddenly.
Rumor Lock Down
Although the way it went this week, a further lock down on rumors is indeed occurring. In fact its already in place. The lock down probably not meant to lock down all rumors, since obviously they still get thrown around (and are sometimes wild and crazy). However we do have word of meetings between managers and the penalties involved.
The meeting was in Minnesota, and discussed a lot more than the new NDA policy.
Essentially, White Dwarf and Saturday releases typically arrive on the Thursday prior. After close on Friday they are put on the shelf to be sold at open hour Saturday.
The New Line limitations allow for huge fines pressed against Games Workshop for information pertaining to those new releases being released at any time before open hour Saturday.
The clause within though allows Games Workshop a number of "strikes," provided that the culprit of breach is immediately terminated.
No one is going to lose their jobs, because no one is stupid enough to talk about something within the less than 48 hours of wait time. The documentation needs to be signed, however, for legal purposes both to protect Games Workshop and as a show of confidence to New Line Cinema.
The Starter Set looks amazing, the contents are excellent and what we expected as far as the rulebook, templates, etc. 6th Edition is off to a fast paced start, and this is a ride you are going to want to stick with.
Make sure to check back here at Bell of Lost Souls often to find out the latest on what is coming, and then join the conversation over on Faeit 212.
The big question is not whether or not you are going to buy a starter set, its a matter of how many and can I get a hold of a limited edition set?