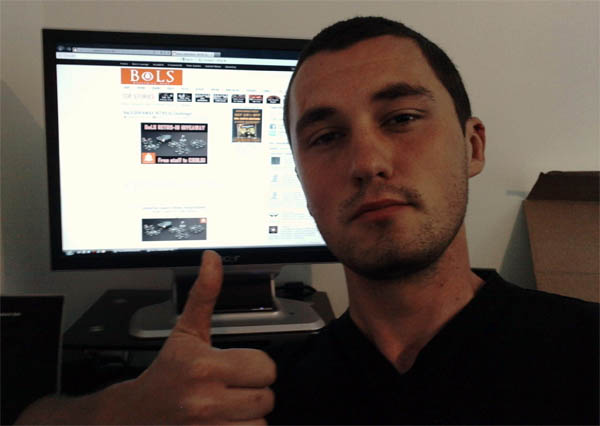 WE HAVE A WINNER! The Rogue Trader Imperial Guard are headed "home" to the United Kingdom after 20 years of service in the Segemntum Pacificus (aka Texas)!

Lucky winner ImperialPower, signed up, honed his hoping skills and is eagerly watching the post, awaiting his Retro Allied IG detachment to show up.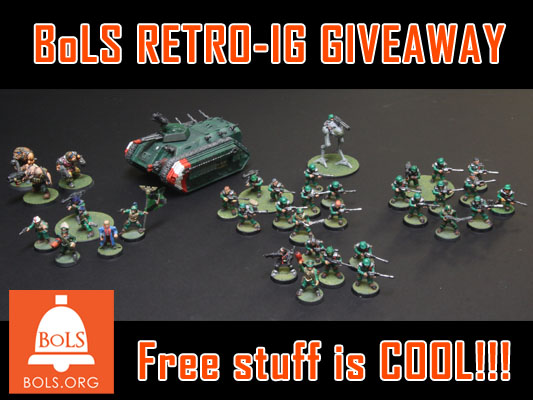 First up – his prize:
Imperial Guard Allied Detachment
Rogue Trader Era – Fully Painted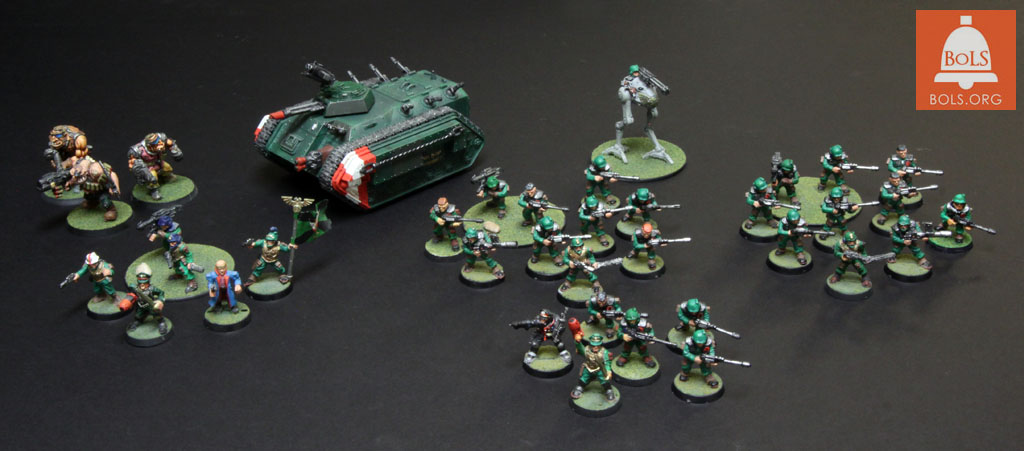 Company Command Squad
Officer
Medic ~He says he once rendered "medical attention" to Sheena Easton
Standard Bearer
Las-cannon team
Sanctioned Psyker ~Sporting the coolest 80s headband and light blue duster you've ever seen!
Chimera w/Heavy flamer
IG Infantry Platoon
Platoon Command Squad
Officer
Commissar
IG Squad 1
Sergeant
Grenade launcher
Lascannon Team
IG Squad 2
Sergeant
Grenade launcher
Lascannon Team
Classic Rogue Trader "Egg" Sentinel
Ogryn Squad ~Sporting some awesome 80s shades and leather vests!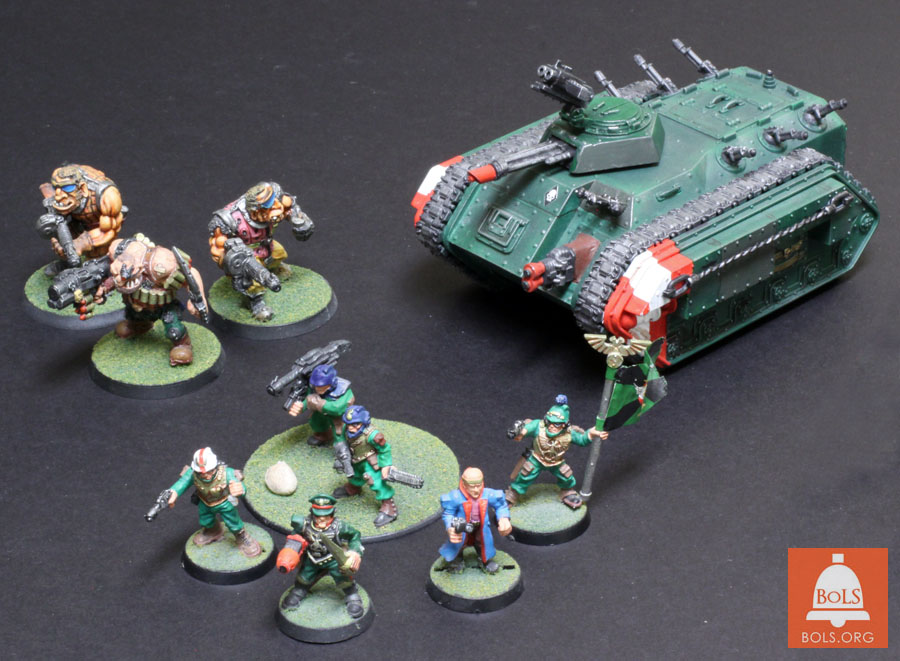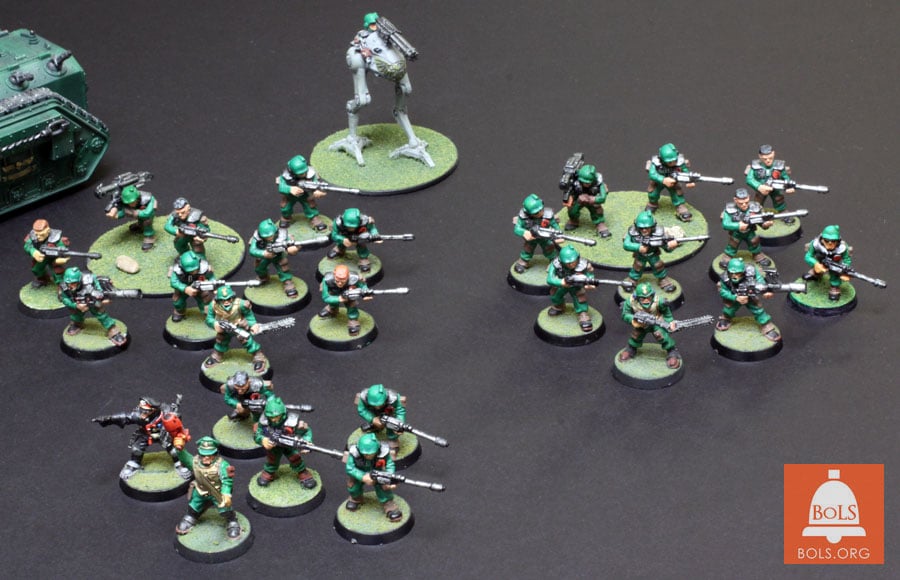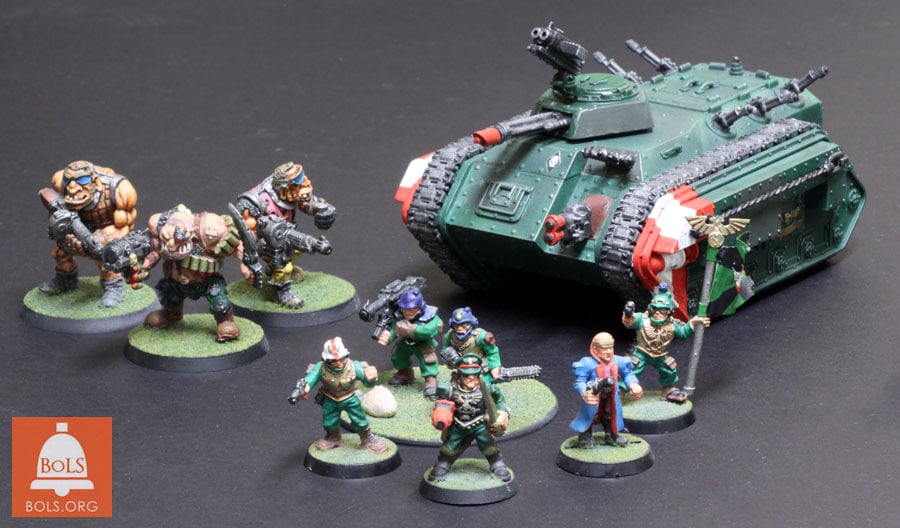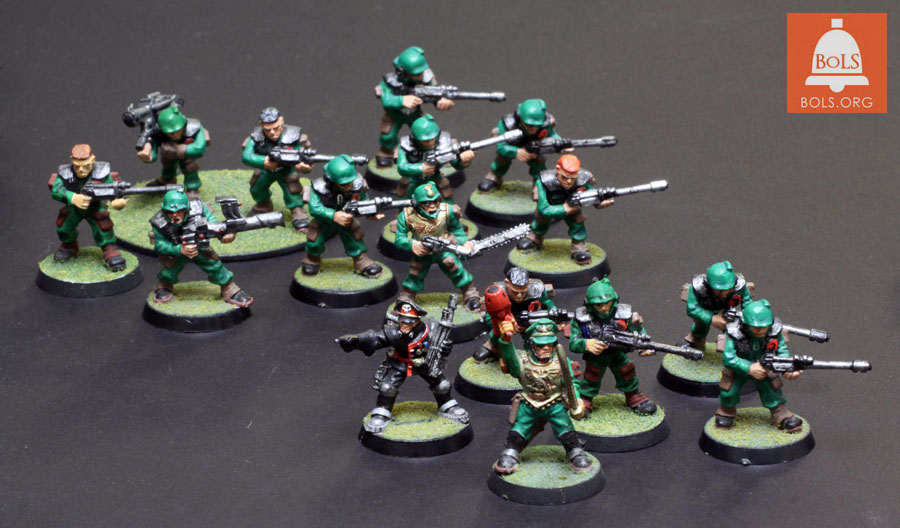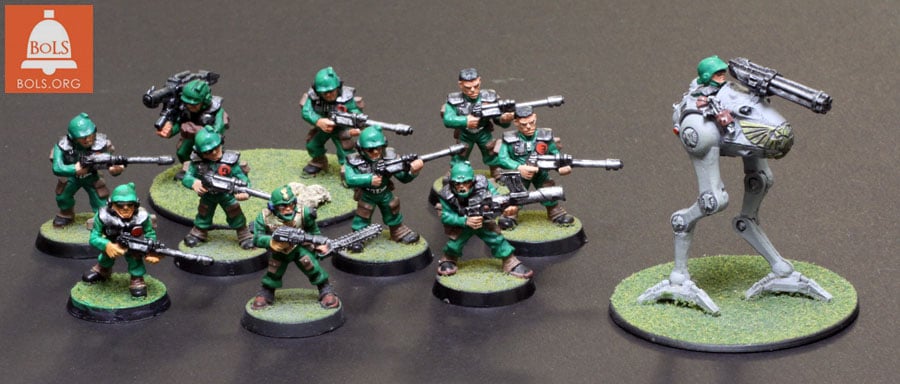 We'd like to thanke very one of you who entered and for those who didn't win – no worries…



You better bet we are already planning our next BoLS challenge and its gonna be a good one. Get out your paintbrushes ladies and gentlemen – you're gonna need em. More soon…