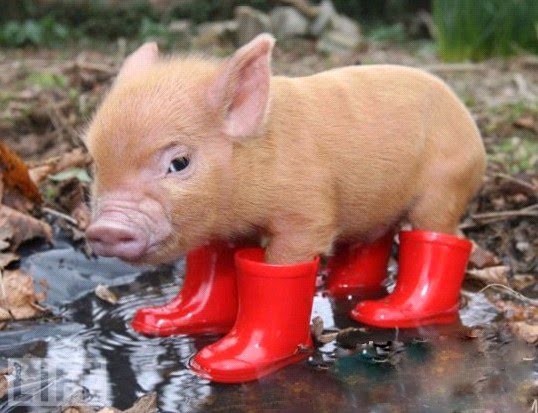 Goatboy here again. Today lets talk about something I have been experimenting with lately – the idea of the "Grind" army.

We are starting off on a nice and rainy day here in Austin. I am surrounded by paints and Dark Vengeance models as Anchorman plays on the TV. And by Odin's Short and Curlies I am here with some 40k 6th edition thoughts.
I'm thinking of Grind lists as those designed not to destroy the opponent but instead are designed to Grind out the win. They are designed to limit your opponent's ability to destroy your win conditions quickly and efficiently. You can see this in the winning Nova list by Tony which utilized a very hard to remove blob of IG mixed with tough Space Wolf units that take longer to get rid of then a normal 10 man unit. These ideas help limit the effective use of First Blood to try and win the game by one VP. In fact as we keep playing 6th edition I see more and more games resolved by one or two VP's when it comes down to the end of the game.
So with that in mind I keep looking at my armies and try to figure out ways to limit the VP's that are easy to get. I either try to utilize HQ's that effectively hide and do something or units that can't be easily removed in one turn. Really I think that is the biggest change up from 5th is moving away from small and easily killed options to solid choices that take more then one turn to effectively removed.
Really this is the biggest thing as I bring different lists the to table – creating armies that can't just give up first blood to a sneeze. I am looking at large blobs, maxed sizes, and a move away from cheap vehicles that die to a dirty look. My ork armies always have 30 man blob units or 10 man units that can go to ground and try for the 2+ to 3+ cover save. I am really interested as Chaos is the only army that has 20 Marines in units and it seems that isn't going away either. We also have the chances for Fearless options as well as 120 pt 30 man blob units. Heck every CSM rumor is talking about making the point costs cheaper with larger units and I just can't wait till next week.
I played this list the other day with an Ork/Cron hybrid army. I wanted to try and push a solid back unit mixed with the ability of the Necron Flying Circus options. It isn't a "nice" list as it is designed to win the tournament settings we are starting to see. There are some things that can be tweaked as well but it is a list set up to show the idea of a "Grind list".

Ork/Cron – Ork Main
HQ: Big Mek, KFF
Elites: Lootas X 10
Troops: Shoota Boyz X 30, Big Shootas X 3
Troops: Shoota Boyz X 30, Big Shootas X 3
Troops: Shoota Boyz X 30, Big Shootas X 3
FA: Dakkajet, Supa Shoota X 3
FA: Dakkajet, Supa Shoota X 3
Heavy: Big Guns X 3, Runtherd
Heavy: Big Guns X 3, Runtherd
Heavy: Big Guns X 3, Runtherd
Necrons
HQ: Destroyer Lord, Weave, Mindshackle Scarabs
Troops: Necron Warriors X 5, Night Scythe
Troops: Necron Warriors X 5, Night Scythe
FA: Wraiths X 6, Whip Coils X 3
The Cunnin Plan
The idea is that the Wraiths are there to hold any kind of nutty Deathstar unit you might still see. Paladins, Nob Bikerz, and the lovely Seer Council are all things that need to get stuck for a few turns as your Boyz move around to hold objectives. The Flyers are there to punish lists that don't have a way to remove them easily as well as deal with a crap ton of boyz running around. The lack of Nobz are there to not allow challenges to stick a boyz squad for an extra turn as well. Plus it saves me 40 points a unit.
The list also has a lot of hard to remove units for the first turn. The Kannons are T7, the lootas can go to ground and still have effectiveness, and the Wraiths can hide and have a really awesome save. I am sure you can kill the whole unit out if you want, but I wouldn't give my opponent the ability to remove those guys as you should start them hidden somewhere. Then the flyers come on, shoot stuff as needed, and win the game in "advantages". I usually kill any of the interceptor options first to try and utilize the abuse of 4 Flyers mixed with fat butted units. It went pretty well yesterday and I think it would give a lot of armies problems as it tries to abuse its ability to pour out fire power as needed and have fat butts to hold the back end.
With Chaos coming out soon I might not get a chance to use this list in a tournament. I plan on still testing with it as it gives a lot of armies problems and helps others test their own lists. I hope to make something similar with CSM as I think it has some of the same options Orks have as the main side with extra neat stuff. Flying Dragons (it looks cool), Marines out the butt, cheap Sacrificial units, and hopefully something bad ass Psychic wise.
What are you guys finding to be the tell tale sign of 6th? The return of the foot troop? The lack of Rhinos all over the board? How about a change to trying to fit as many in a unit to stop the bleeding from First Blood?