I'm only a few hours home from this year's Feast of Blades, held in beautiful Denver, Colorado. Yup, mountain air – and not a hurricane in sight.
Doesn't mean there weren't some worried attendees, so let's take a moment to hope everyone made it home safe. I'm hardly a meteorologist, but by all accounts Sandy is shaping up to be quite a storm, nothing is certain. It's a reminder there is:
Important: I had fun at the Feast of Blades.
Versus
Important: My family's new home on the Atlantic coast probably won't be there Thursday.
No question, while I had a fantastic time and a great vacation it's important to remember that it's all relative. The example above comes from a conversation I had in the plane on the way home today. If this gentleman's house is destroyed… well, that feeling of dispossession isn't one many of us can empathize with.
Scary. So, many thoughts and prayers, oh random passenger. Here's hoping your story ends well.
* * *
Moving on, a crazy-tilted-tiredness is making typing this article harder by the minute. With that in mind, I'm concentrating briefly on three topics. (Here's hoping you pick up the slack in the comment's sections!)
Daemons
I fought the New Ugly twice… and darned if the Daemon armies absolutely littering Feast weren't awfully dissimilar to ideas me and Hulk kicked around when the update came out. Since the Blogger collective memory is short, I'll remind you:
Flamers are the new Fiend.
Screamers are required reading.
Lather, rinse, repeat.
In 7-games at the Invitational, the RustyCrons beat them back once on Day 1 then lost the Bracket to Kenny from Next Level Painting in the final game Day 2. Nasty!
But not unbeatable. Flamers are gross on all levels… for example, just consider charging a unit of five with a Combat Squad of Marines or something. Chances are, you won't even get there. Still and all, it will probably just take some getting used to.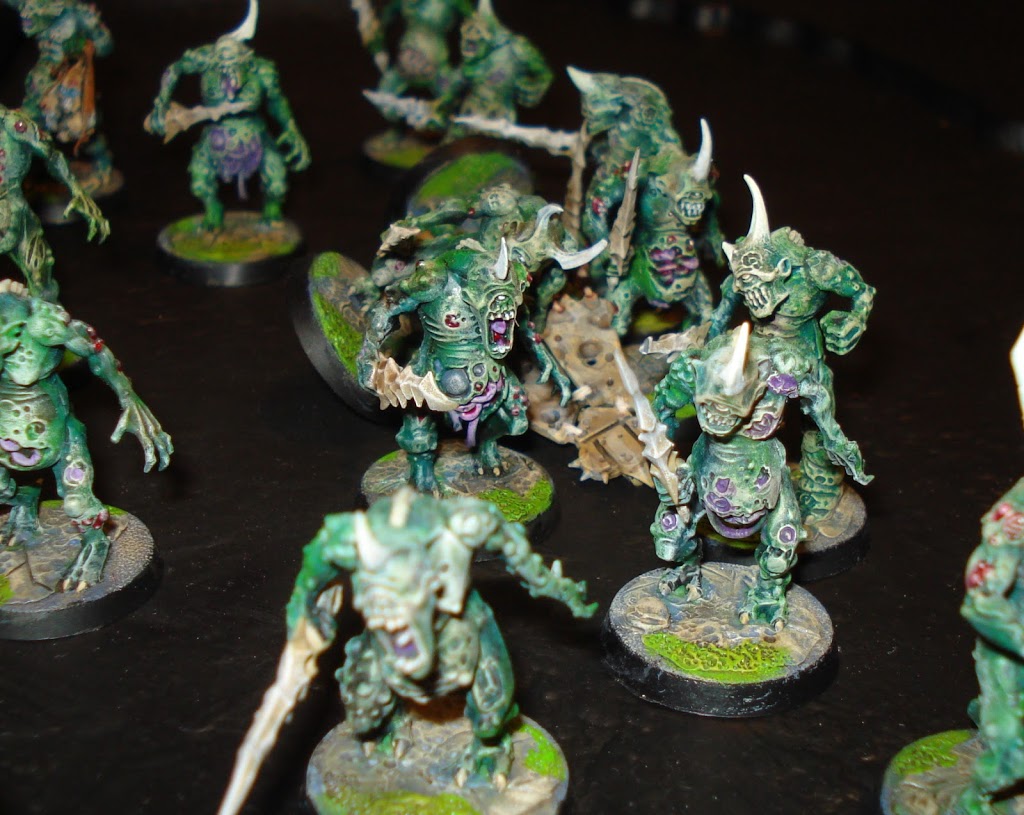 Daemons have gone from being most dangerous in the middle game to devastating in the opening. The alpha-strike nastiness has always potentially been there – just now, there's not good reason not to do it. But don't we all know tricks for avoiding that kind of nonsense?
Reserve and/or refuse a flank… but for the Love of Pete – whoever he is – bring back your tanks! This, "End of an Era" usher out the tanks and in the infantry is bunk. Tanks protect your units. Tanks give your units mobility. Tanks are cheap.
So what if you can't assault out of them. Time to learn a new trick or two, ladies and gents, kiddos and Unicorns.
Fliers
CronAir is nasty business. Again, methinks time will tell on this build as players adjust their armies to compensate.
It should be noted, the Fabricator General was stomping face with his beautiful CronAir army, fighting his way to top tables then staying there…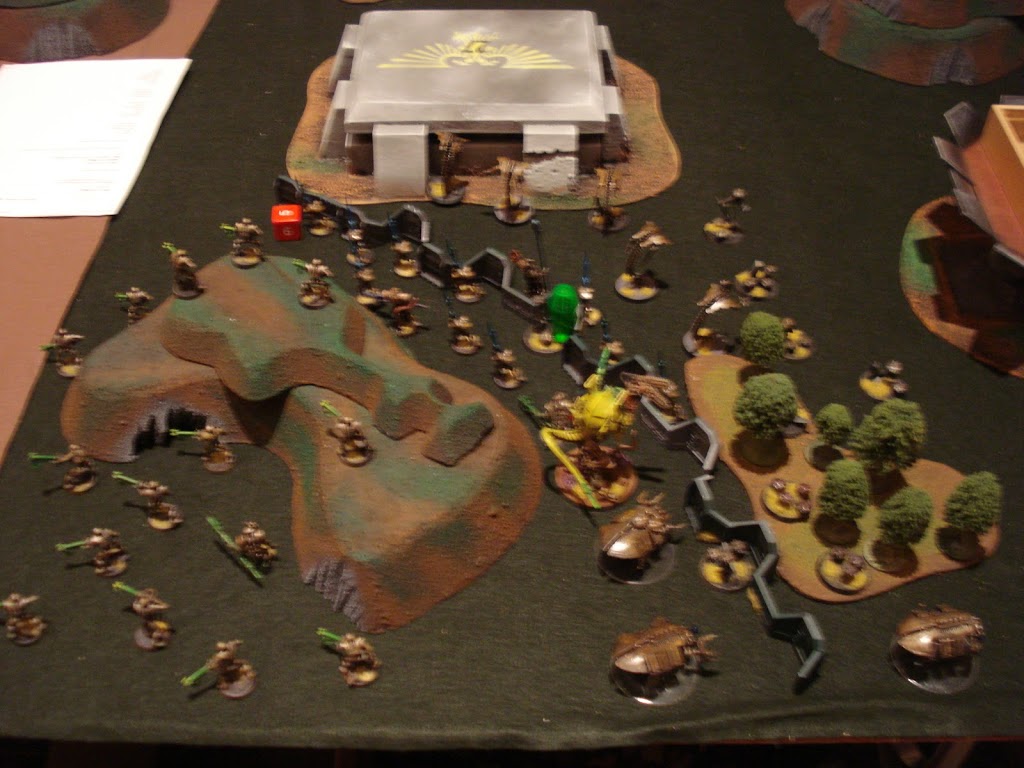 My RustyCron anti-flamer deployment.
…before losing to an Eldar Warhost who hosed his only fielded unit(s?) right out from behind their Aegis Line in Turn 1.
That's a big Achilles Heel; you're very vulnerable right out the gate – anything that keeps you from bringing on the Scythes early (the Master of the Fleet comes to mind) leaves one susceptible to this. Still, it's hard not to think GW missed a nasty build when they were playtesting all this.
Or maybe they wanted to sell a bunch of Necron Flyer kits.
The only fix I can think of is an FAQ of units in each Codex that can Skyfire. That alone should force the Flying Croissants towards a bit more of a balanced approach.
Allies
Oh. My.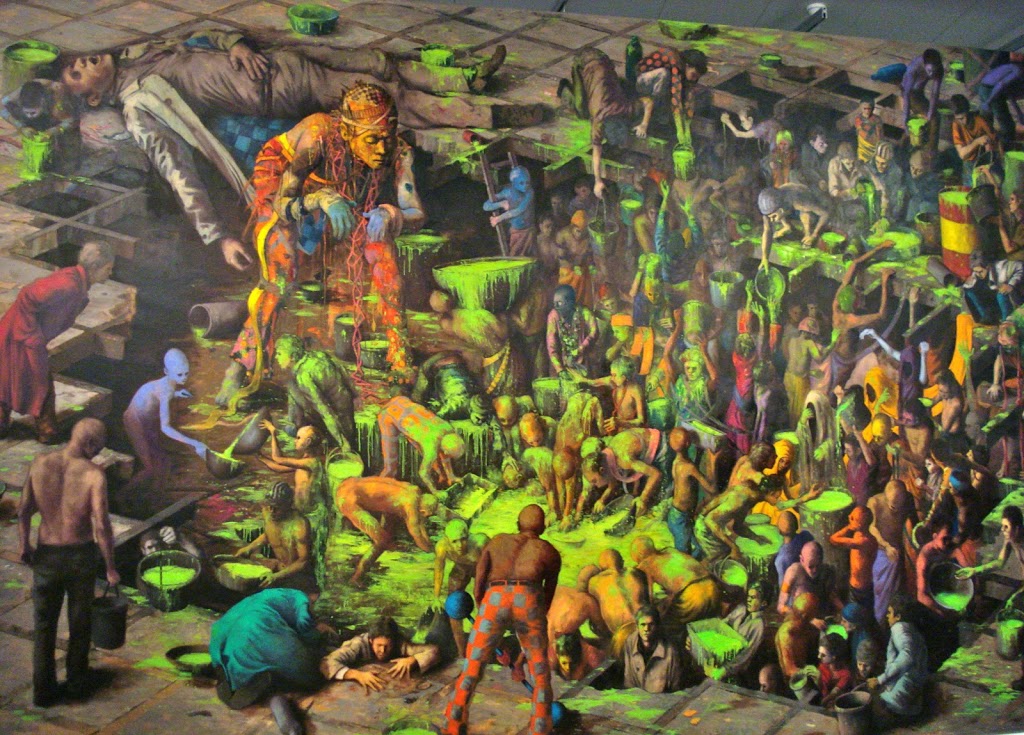 I'm worried. Yes, allies can be considered a success for GW – it's popular, and selling models.
But I can't help but think this might hurt sales in the long run. Big Red and I had a long talk about this, so expect to hear more on the subject, but it seems allies are becoming more 'Swiss Army Knife' and less 'Fun Option to Use My Models.'
Or even to fill a gap where your existing army suffers, like Psychic Powers. The canny killers out there are just doubling down on the nasty, cheap troops.
Doesn't this run the risk of pushing people away from collecting armies and more toward collecting 'this season's army?' I mean, more than some already do.
*sigh*
Help me out here folks – what do you think? Am I alone in hating to see Necrons bring along Grey Knights just 'cause they're cool like that?
That's it – I'm out. Sleepy time!
Thoughts? Comments? Hugs and gropings?