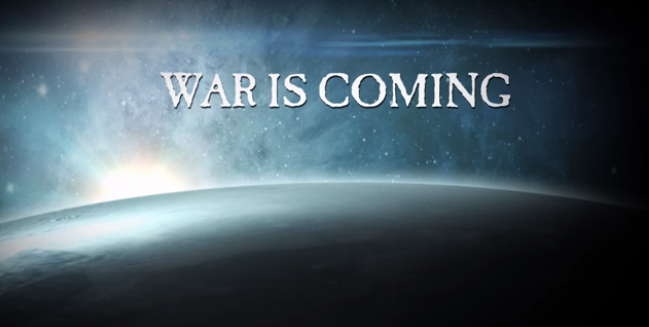 The rumor mills are grinding away and this week we get news on Marines, Nids and Apocalypse.

Loken from Apocalypse40K here. It has been a busy week on the rumor front. And certainly GW's prolific release schedule is giving us lots of fodder. Here is what is new this week:

Codex Supplements
First, we got the Iyanden Codex Supplement this week and we are sure to see more. We are supposed to see a second Craftworld Codex supplement this year. A White Scars supplement is also rumored to be coming with the Space Marine Codex release in September.

Tyranids
Also, news on the Tyranids hit this week with news that Tyranids are after Space Marines, putting them in November/December timeframe. The rumors also indicate a large plastic monstrous creature, which makes sense with both Tau and Eldar receiving a new big kit.
Specifically the new kit is said to be sized in comparison to the Tyrannofex as a Wraithknight is to a Wraithlord.
Space Marines
There are rumors of a new Space Marine "giant walker", to which was said:
"Imagine if the current Space Marine dreadnought was the mommy and the Contemptor was the daddy – and the kid was enormous".

Apocalypse
And of course, Apocalypse Second Edition is around the corner! Pre-orders are June 29th.
via Best_Pone:
Has anyone mentioned the company masters yet? Marine players are getting some more of the company masters. I believe they're the masters of the reserve companies.

And on the GW site in the description of the Imperial Bunker :

"The Imperial Bunker can be combined with the Wall of Martyrs scenery range including the Imperial Defence Line, Aquila Strongpoint, Firestorm Redoubt, Vengeance Weapon Battery, and the Imperial Defence Emplacement. The only limit to how big your Wall of Martyrs set can be is your imagination (and probably the size of your gaming table)."
Aquila Strongpoint, Firestorm Redoubt and Vengeance Weapon Battery could be the 3 new apoc terrain pieces…

Here is the requisite Apocalypse video:



And stay in touch with the latest on the Apocalypse release on Apocalypse40K, the best source for not only Apocalypse news, but all 40K news.
Alec Peters
~Have at it folks.