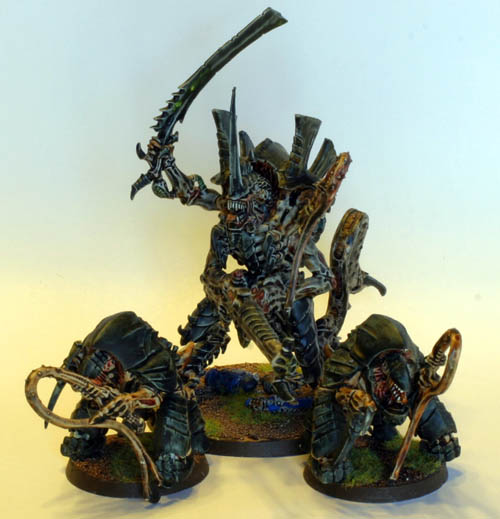 They rain down from the Hiveships, gelatenous bags of vile ichor and malevolence. Here's the latest word on the Mycetic Spore said to arriving with the upcoming Tyranids.

-Mycetic Spore is coming with the new Tyranid release
-Plastic combo-kit that makes the Spore and another large bug.
-It is an enormous creature, with an immense abdomen/transport sac, that spills over the sides of a standard oval base.
-It has tiny vestigial arms similar to a Zoanthropes, and a head with a tentacle ringed maw.
-The giant abdomen/sac looks swollen, and has internal protuberances looking like Tyranid creatures are stretching the skin from within, about to rip their way out…
~EWWWWW!!!
-It has forward arms options that can be upgraded for various biomorph/weapon options.
-The secondary creature build option replaces the abdomen/sac with something entirely different.
OMG, that sounds like a gigantic Space-tick hurled at the planet's surface… *SPLURT* – out pop the carnifexes!