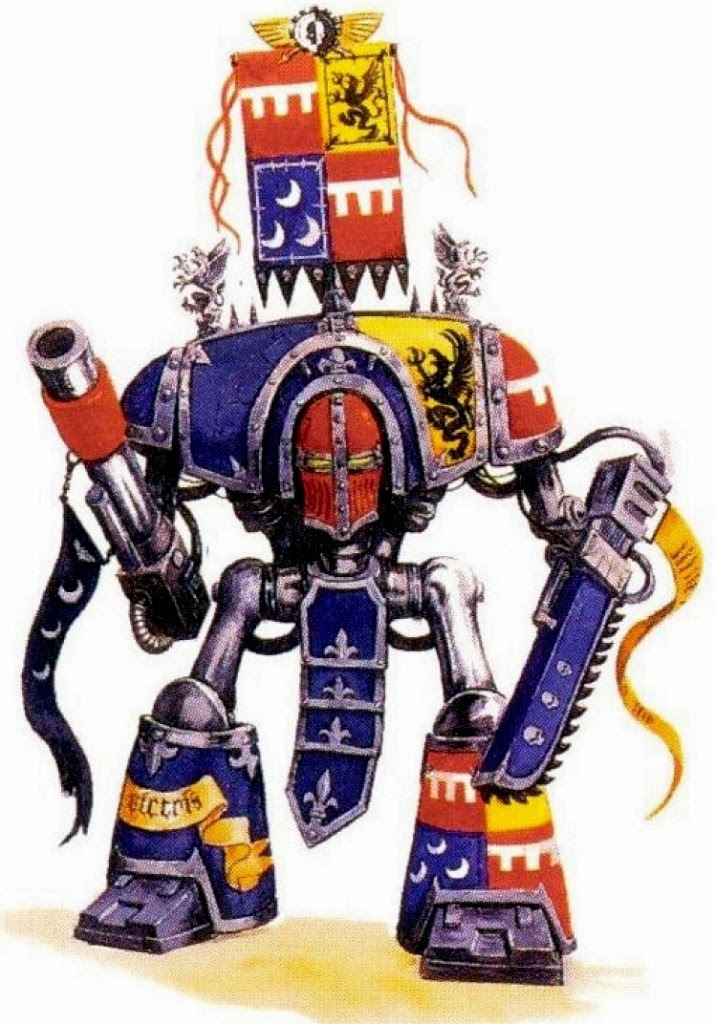 Lots of items breaking this weekend about the next few months. Let's take a look. There are a couple shockers!
40K Radio's Rik fills in some of the blanks leading to this rumored schedule:


January – Tyranids (Out)
February – Dwarfs (Sighted in the weekly White Dwarf cover)
March – Imperial Knights (Supported with White Dwarf and Dataslate rules support)
April – Imperial Guard
(said to be renamed a la the Sister codex to
Astra Militarium
)
May – Wood Elves
A renaming of such a cherished faction as the Imperial Guard would be a stretch, but seeing the very old "Sisters of Battle" becoming "Adepta Sororita" would be a parallel to going from "Imperial Guard" to "Astra Militarium". The new name isn't so generic and certainly can be trademarked – and we all know how GW love to trademark things.
Knights are said to THE emphasis of March getting lavish coverage via all GW channels, but are NOT in the IG (Astra Militarium) codex.
~Hmm, that's a lot to take in. Have at it everybody!