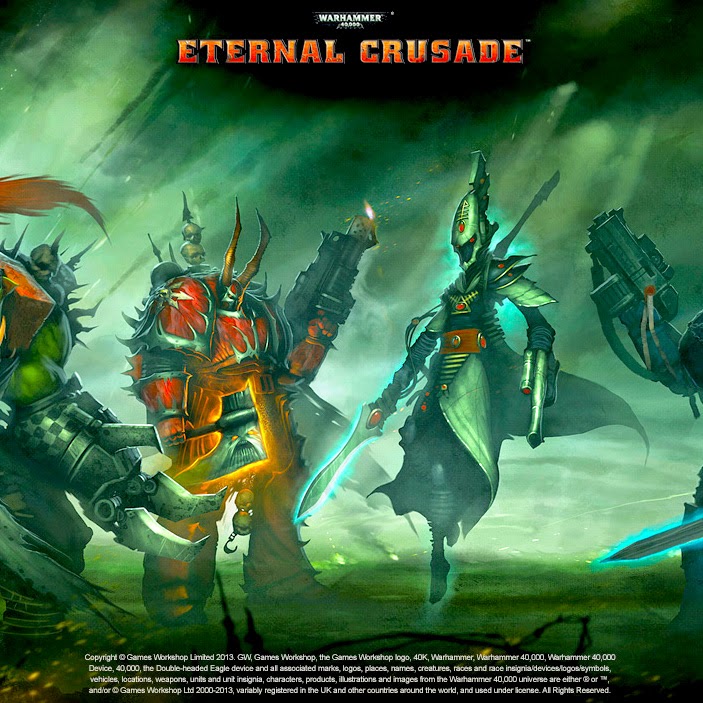 Warhammer 40,000 Eternal Crusade wants you to check this out and get ready for more very soon!
"Join us Friday, December 19th, 2014 at 1:30pm EST for the final #40kcrusade Twitch livestream of the year!
www.twitch.tv/40kcrusade
We'll be battling it out on a never-before seen war zone, hosting a Razer giveaway, and more! Don't miss it."
~What's your favorite part of the teaser?